Looking for some easy winter landscape painting ideas? 
In this blog, I'll teach you step by step how to paint a gorgeous winter lake acrylic painting with acrylics. 
This tutorial is perfect for beginners who want to follow and paint along with me. And if you are a pro, you can also paint along with me and create this beauty!
So grab your acrylic art supplies, and let's jump right in.
MATERIALS YOU NEED
Acrylic Colors:  
Surface:
I painted on a 4×5 inches acrylic paper.

Cut this Canson acrylic paper into 6 equal pieces and you'll get the size I used.
Acrylic Brushes:
I used a size 4 flat brush from this flat brush set which is perfect for this canvas size. If you are painting bigger, then switch to a size that is proportionate with your painting surface.
Size 1 liner brush from my favorite miniature brush set
If you like this easy winter lake acrylic painting, please pin the below image on Pinterest 
Paint the sky by mixing aqua green and white. Create random strokes, without trying to blend them together. Create short strokes of white to create the illusion of clouds floating.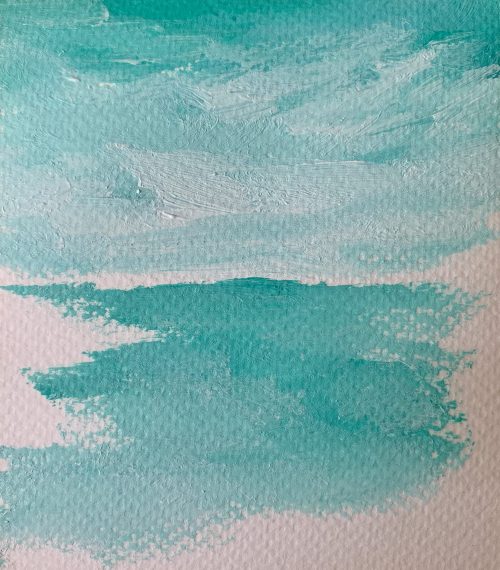 Now with the remaining paints in your brush from the previous step, add a few strokes to cover the canvas area of the lake.
3. Outline The Snowy Mountains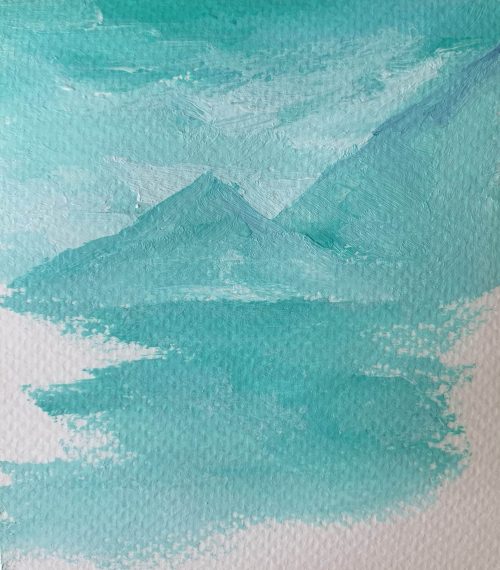 With the same brush without washing, paint the mountain structures.
4. Snowy Mountain - Shadow Texture On Right
Now I switched to my liner brush, and with dry brushstrokes add the shadows on the right, by mixing prussian blue and black. Add a few dashes and dots to create the texture.
5. Snowy Mountain - Highlight Texture On Right
To add dimensions to any object while painting, you need to add highlight and shadow. So after adding the shadow on the right, in the exact similar patter, I added some snow white using thick white acrylic paint, on the left.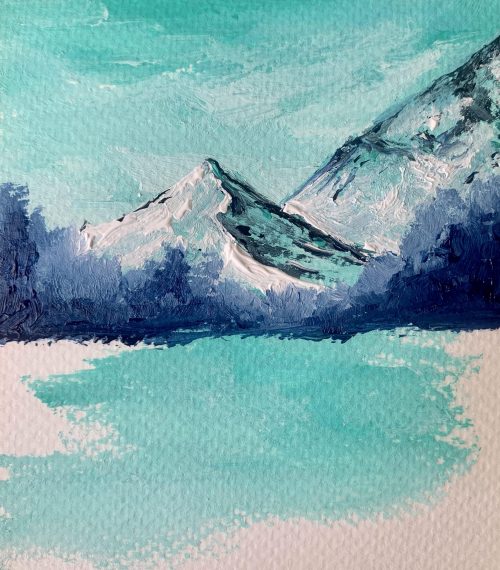 With the flat brush, add the distant trees by mixing prussian blue and white. Towards the base I used blue + black, and then added a touch of white while moving upward.
7. Tree Reflection In The Lake
With the same color combo and brush as in the previous step, now mark out the lake area roughly and create some vertical strokes downwards. These are the reflections of the distant trees onto the lake.
8. Start Painting The Snowy Land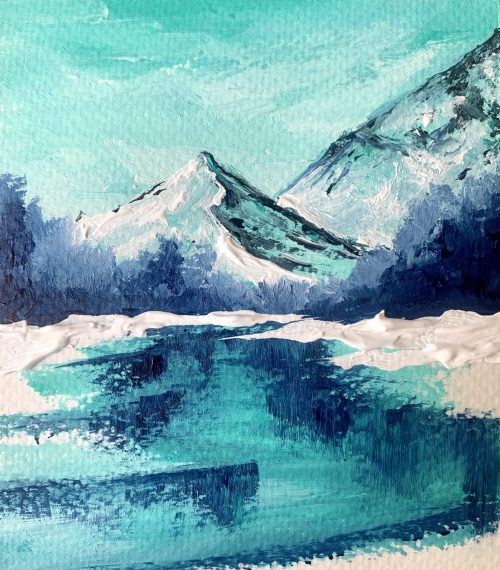 Let the previous step dry completely. Now switch to the liner brush again, load it up with a lot of thick body white acrylic painting and startt adding the snow land from the base of the distant trees.
9. Snowy Land Continued..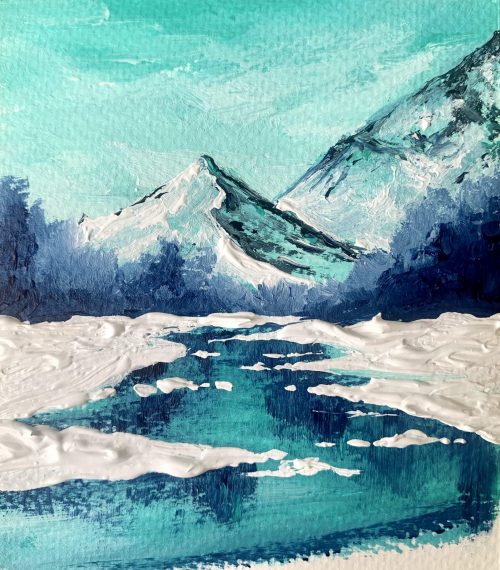 Continue the same process as you start moving down. Keep painting a few white strokes in the lake water to show some frozen land floating onto the lake.
10. Shadow Under The Snow Land
Once all the snow land is added, add a fine line of black and prussian below underneath the snow land to create some shadows.
And finally in the last step of the painting, add some black tree trunks on the snow land. As you can probably see, I did not wait for the white color to dry and painted right through it.
And that's it… Just by following these 11 steps, you can now create your very own winter lake acrylic painting with snowy mountains and frozen lake.
I hope you enjoyed following this tutorial and give it a try. Let me know by commenting below.
Happy Painting!
If you like this easy winter painting tutorial, please pin the below image on Pinterest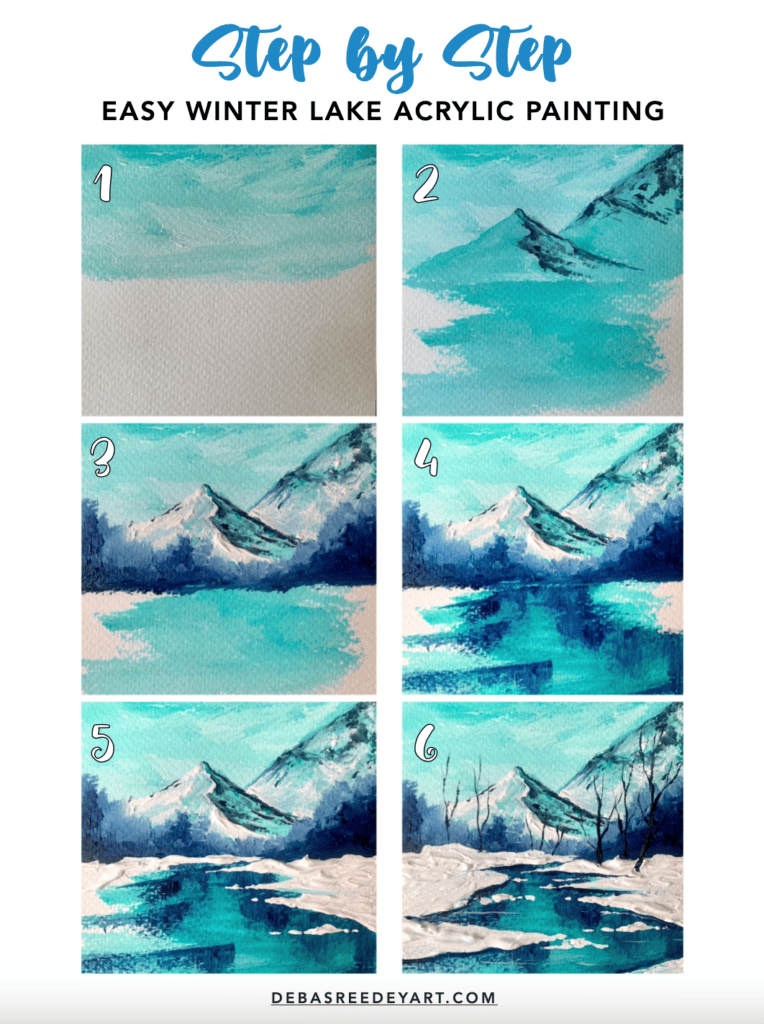 If you need more guidance, watch my entire process here: