Welcome to the "15 Days of Autumn Trees and Landscapes" acrylic painting online class, where you'll learn how to paint the beauty of the fall season using acrylics.
This class spans a total of 15 days, during which you will create stunning autumn-themed artworks.
In the first 9 days, we'll get into the art of painting nine distinct fall trees, each with its unique charm. Then, in the final 6 days, we'll transition to the creation of six colorful autumn landscapes, where the magic of the season is vividly displayed!
I got to experience autumn during my corporate days in London, and now I fill myself with inspiration from the stunning photos and videos online. 
The bright fall colors have always fascinated me, and I can't wait to share that excitement with all of you.
enroll now & start Learning today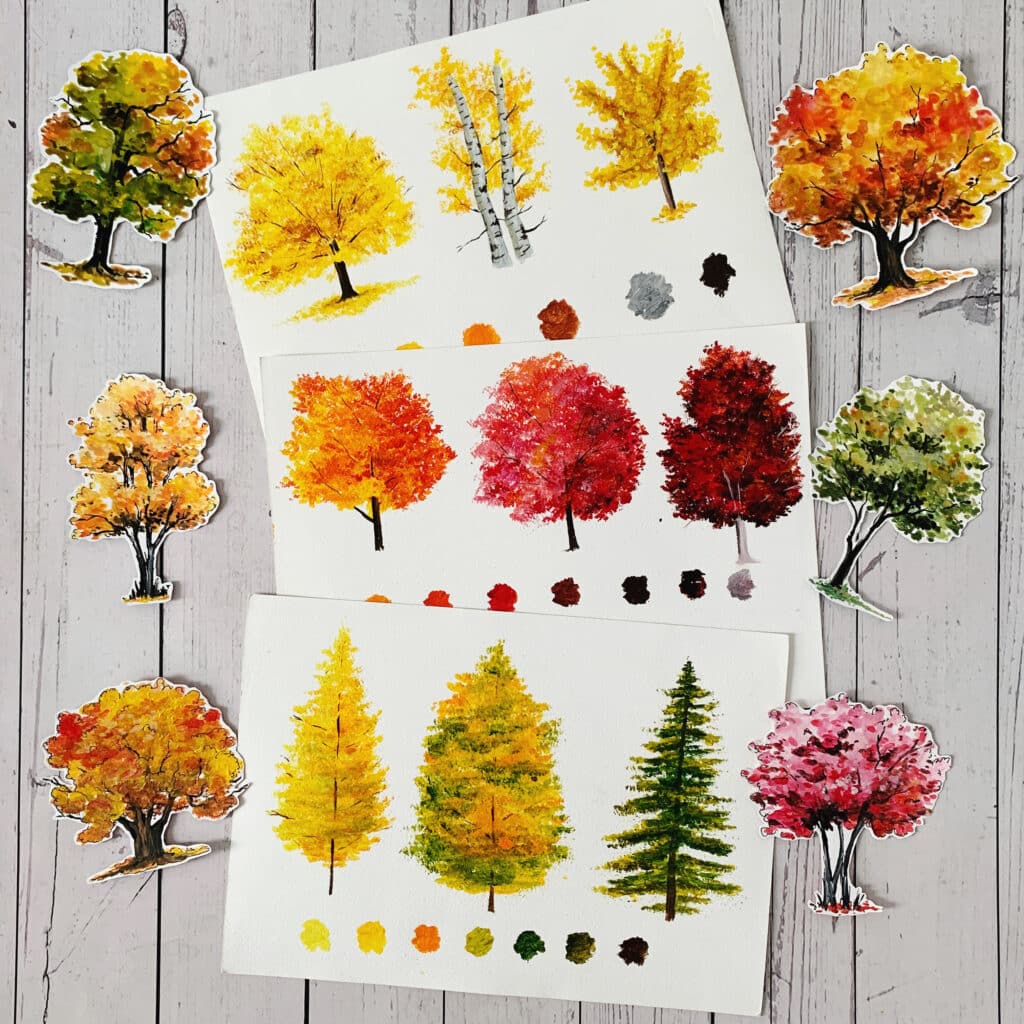 Some of the trees that you will learn during the initial phase:
The Majestic Oak
Learn the fundamentals of painting a classic oak tree.

Play with earthy tones and deep reds to capture the essence of oak in the fall.
The Graceful Maple
Delve into the intricacies of the maple tree, known for its brilliant red foliage.
Experiment with vibrant reds and oranges to create the iconic maple in autumn.
The Whimsical Birch
Discover the art of painting the delicate birch tree.
Explore techniques for birch bark texture and slender branches.
fall landscapes (Day 10 - 15)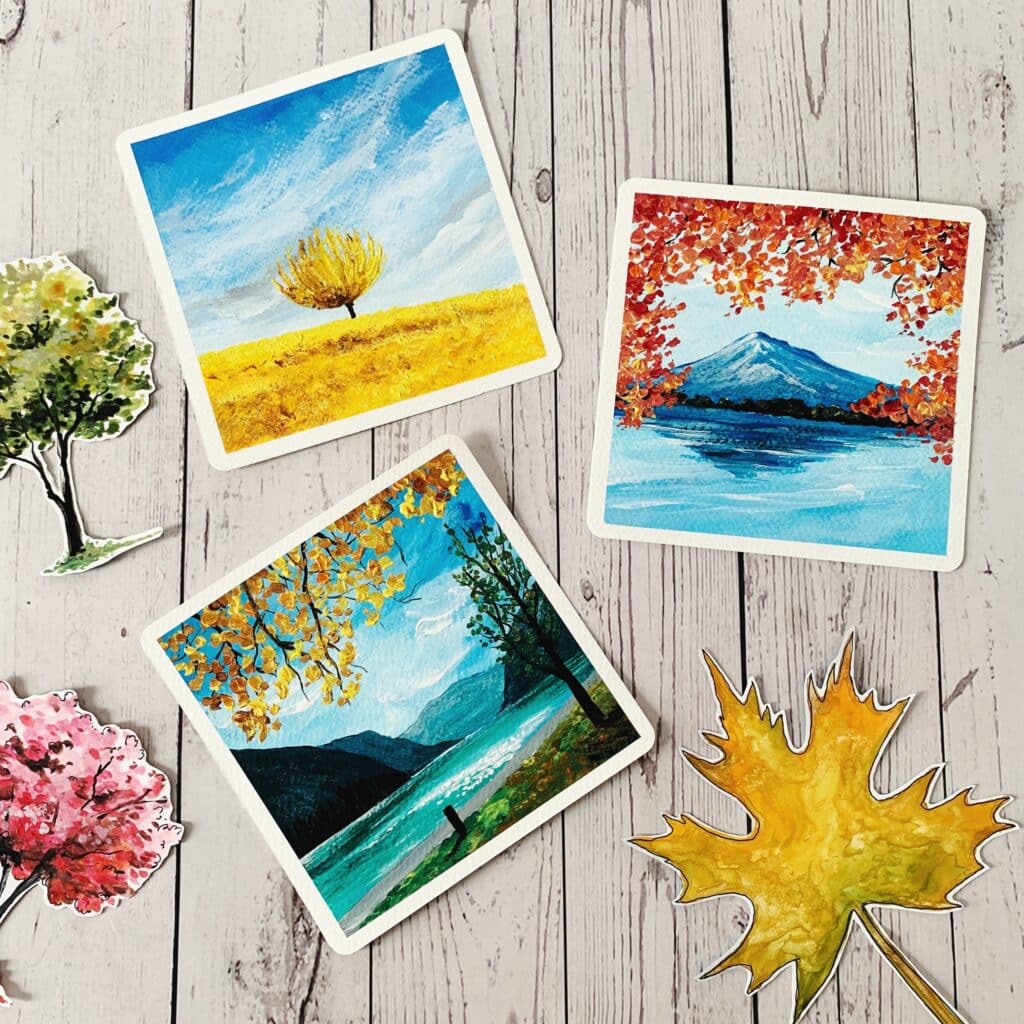 In the latter half of our tutorial, we will shift our focus to picturesque fall landscapes. With a foundation in tree painting, you'll be prepared to create stunning scenes that showcase the beauty of nature during this time of year.
Tranquil Forest Path
Combine your tree-painting skills to create a serene forest path.
Learn how to convey depth, light, and shadow in a woodland scene.
Lakeside Vista with Fall Foliage
Paint a breathtaking lakeside view with reflections of autumn trees.
Hone your skills for painting water and achieving lifelike reflections.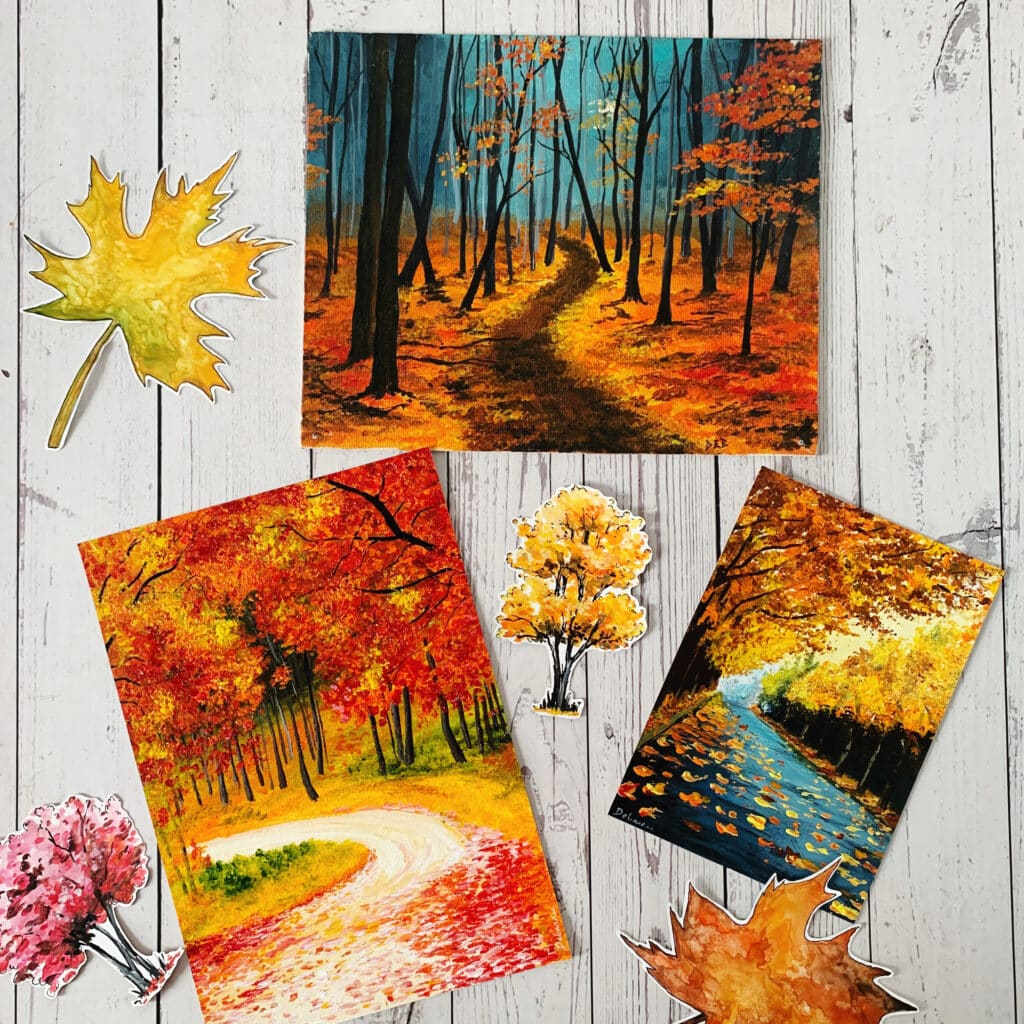 As you complete this online painting course, you'll have a collection of nine diverse fall trees and six captivating autumn landscapes, each capturing the rich, warm colors and beauty of the autumn season.
Whether you're a beginner or an experienced artist, this journey promises to inspire and guide you on your artistic quest, just as it has inspired me after witnessing the allure of autumn.
So, grab your brushes, set up your paints, and join me on this creative journey.
your autumn adventure starts here!
Enrol Now To Get (Instant) Lifetime Access!
What will students learn in this course?
How to paint nine different types of fall trees, from oaks to maples.
Techniques for creating stunning autumn landscapes, including forest paths and lakeside vistas.
Acrylic painting skills and secrets to capture the essence of each tree and landscape.
How to use a vibrant autumn color palette to bring out the beauty of the season.
Both the basics and advanced tricks for creating breathtaking artworks inspired by autumn.
The joy of expressing their creativity and passion for art while celebrating the wonders of fall.
Take A Look At The 15 day's projects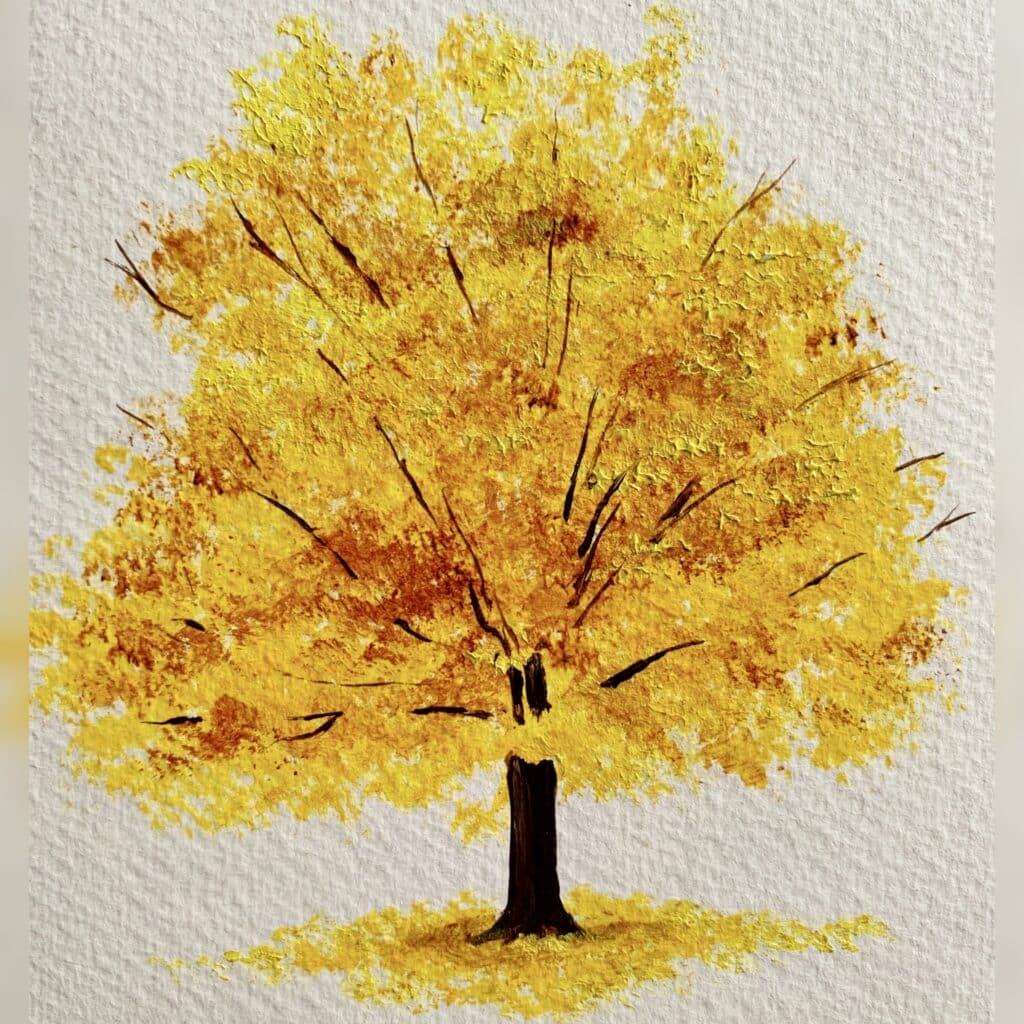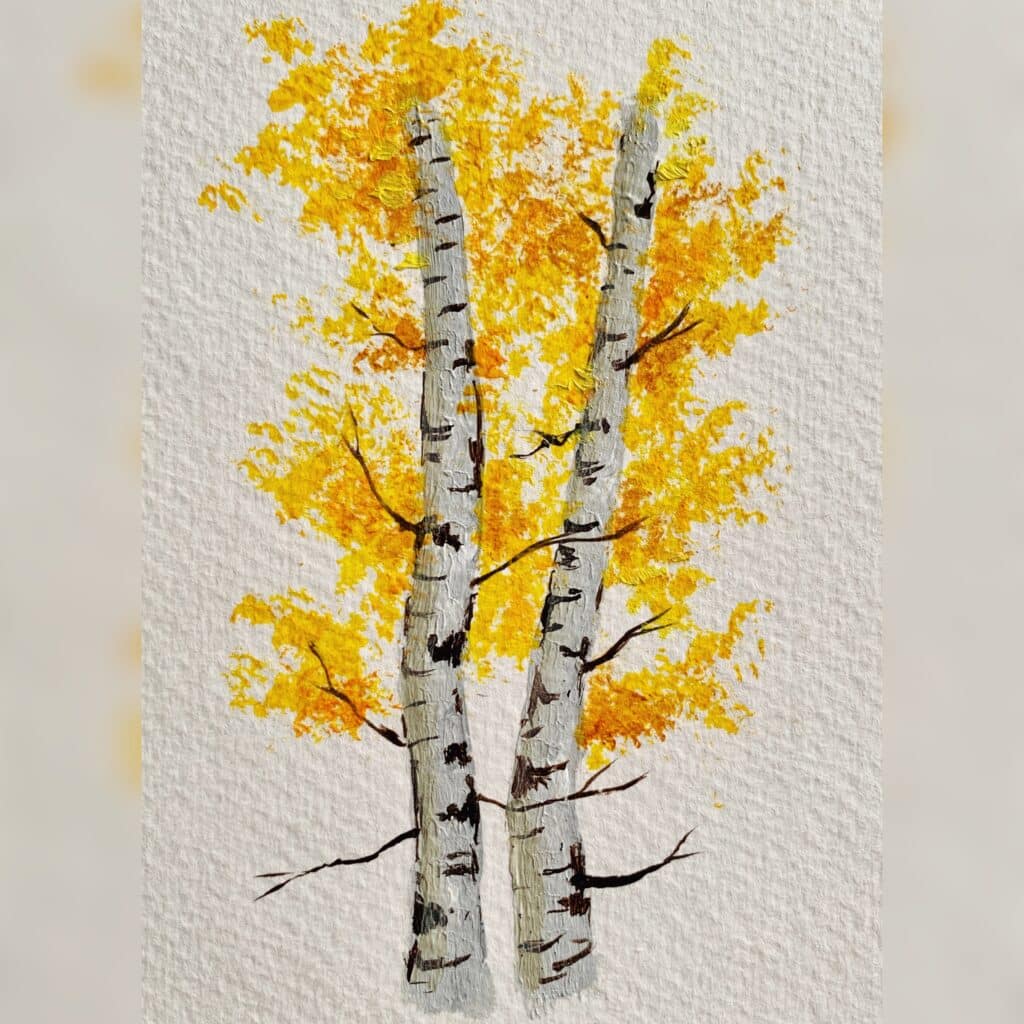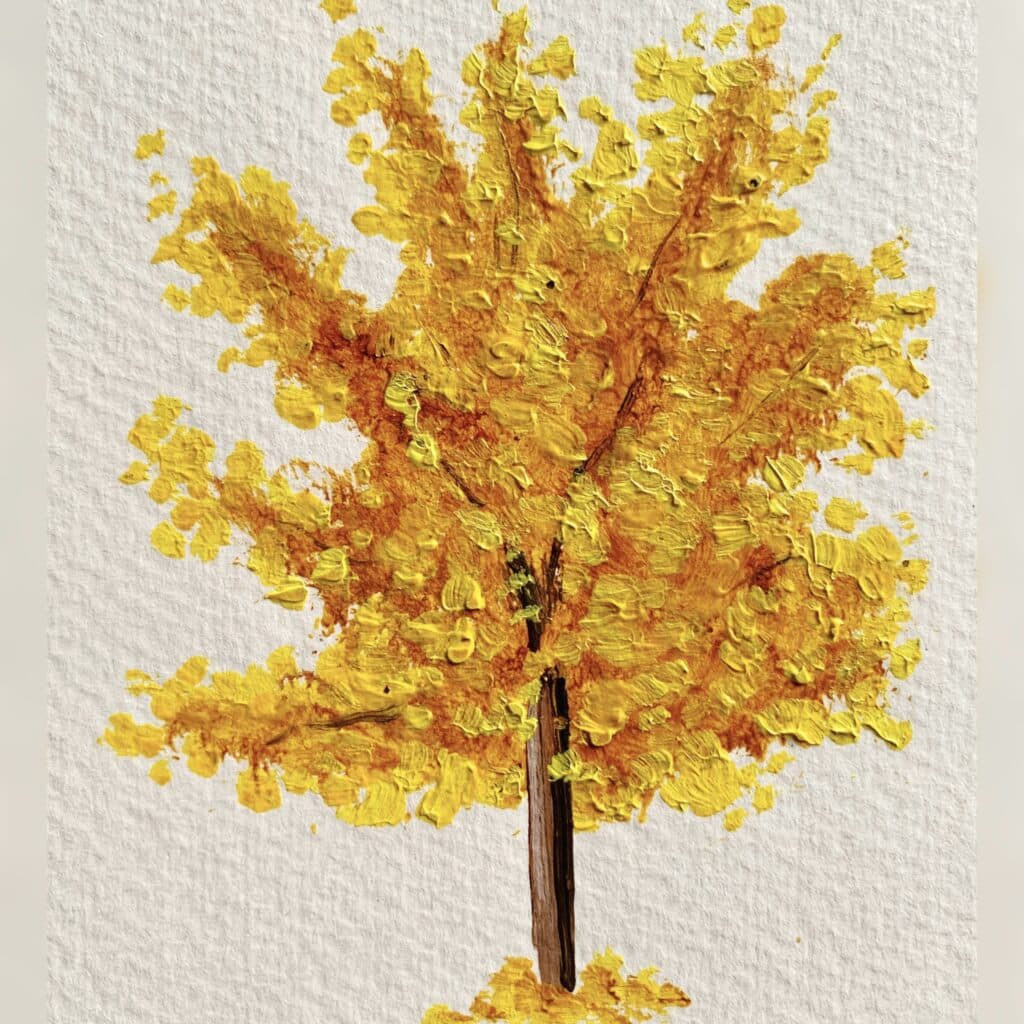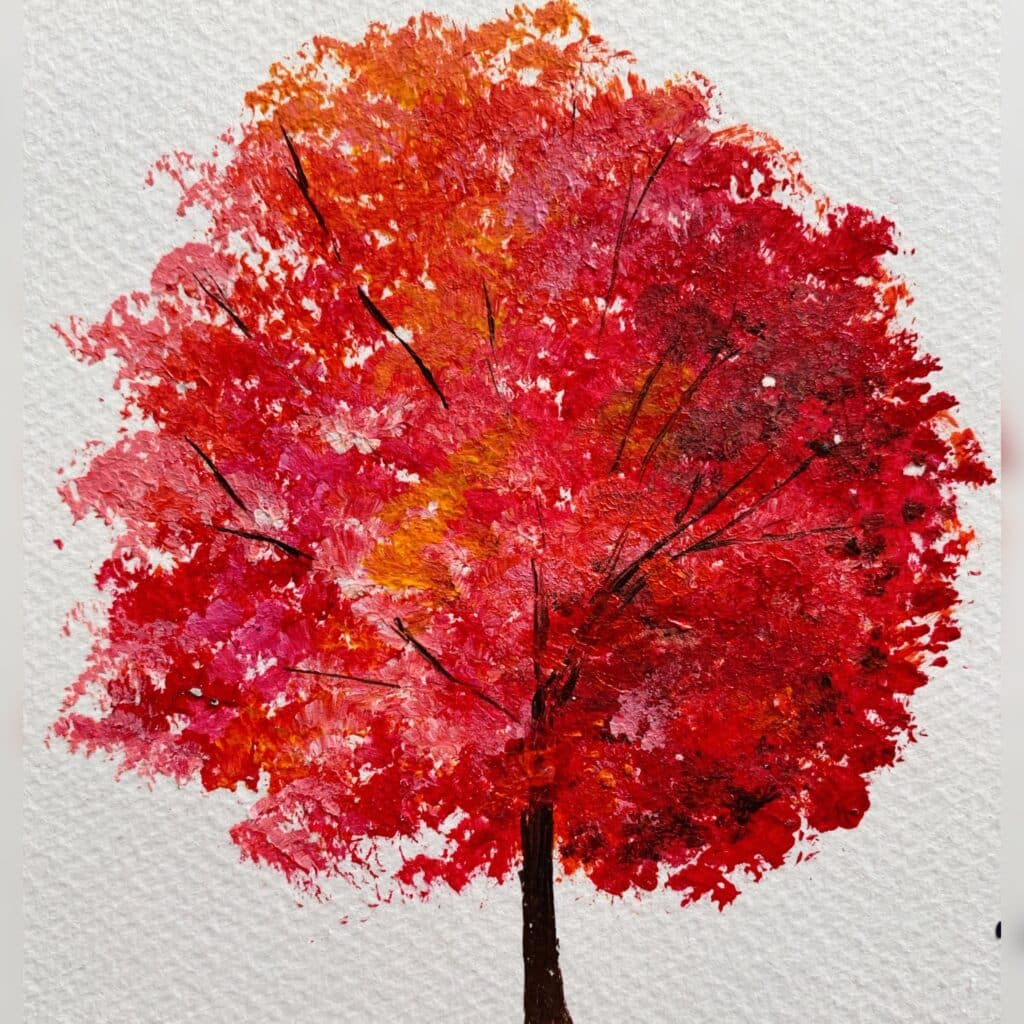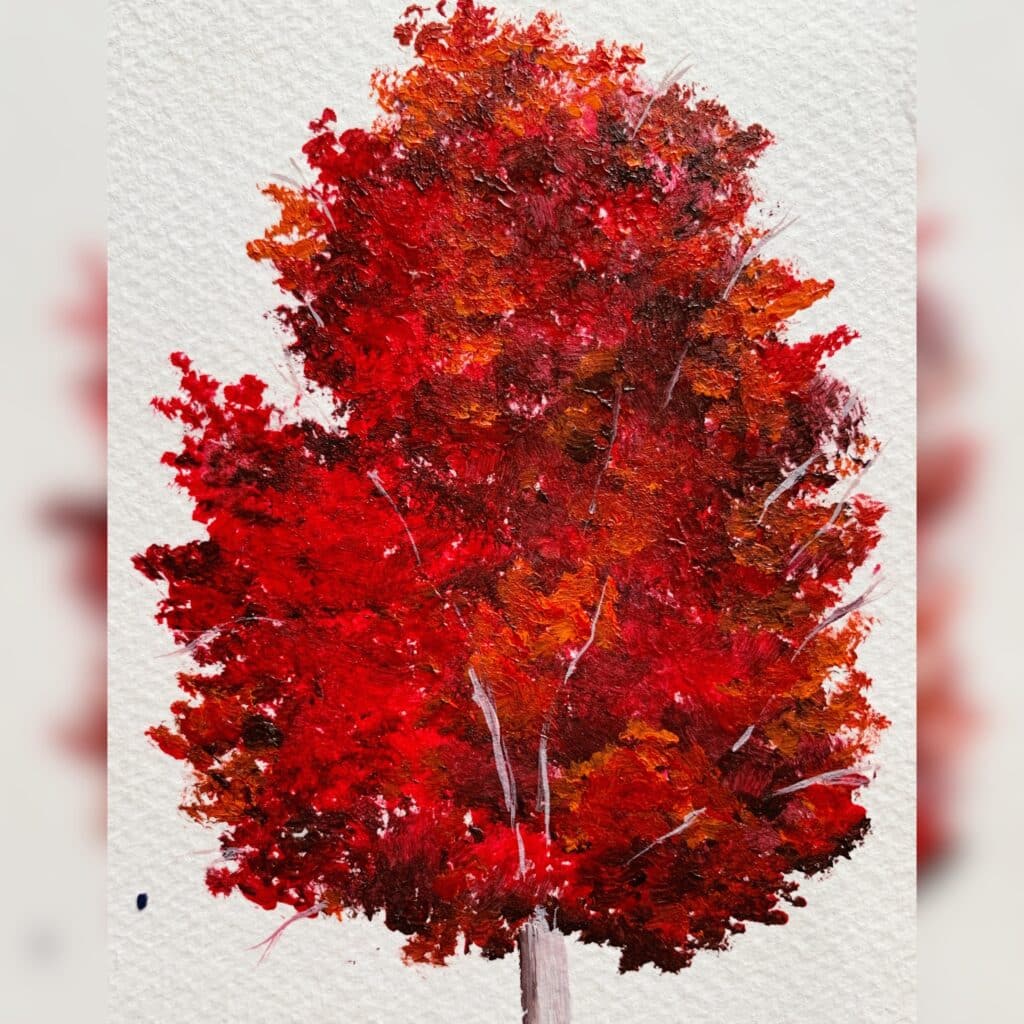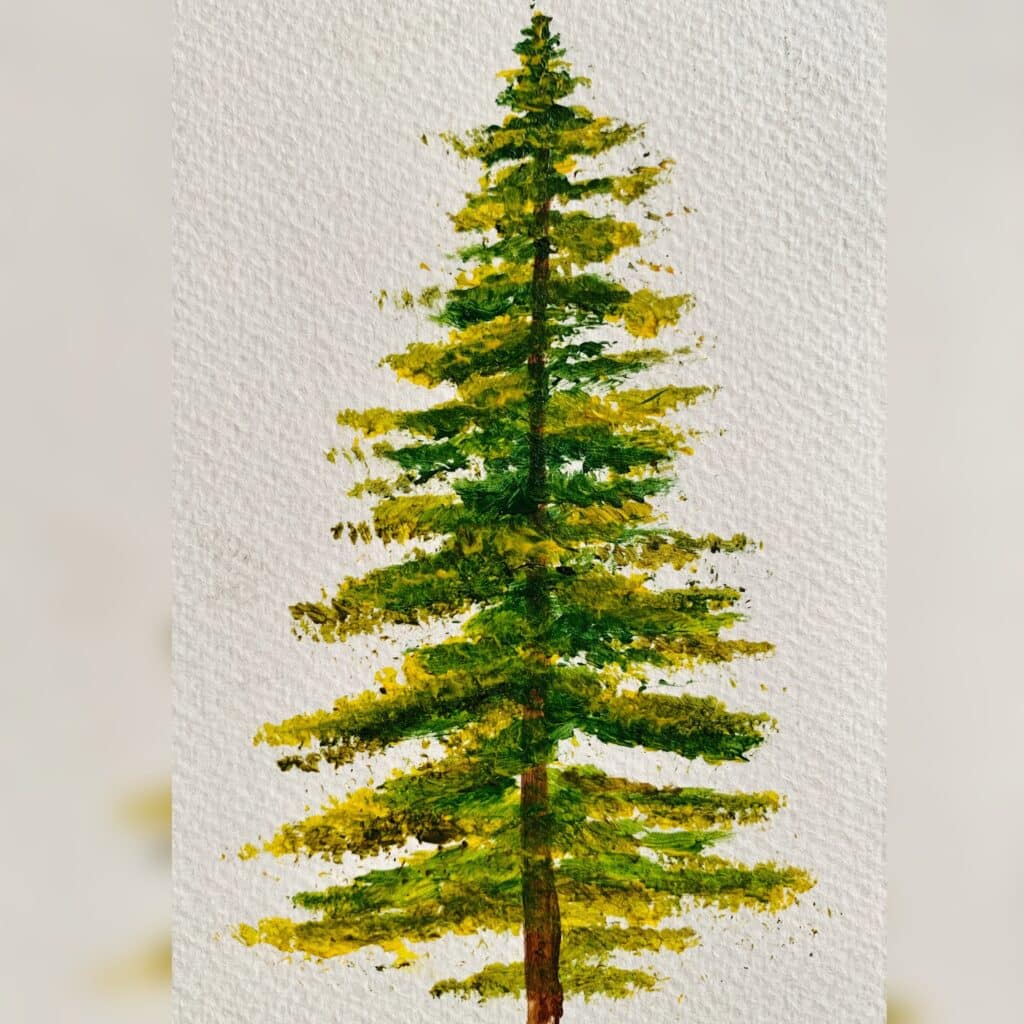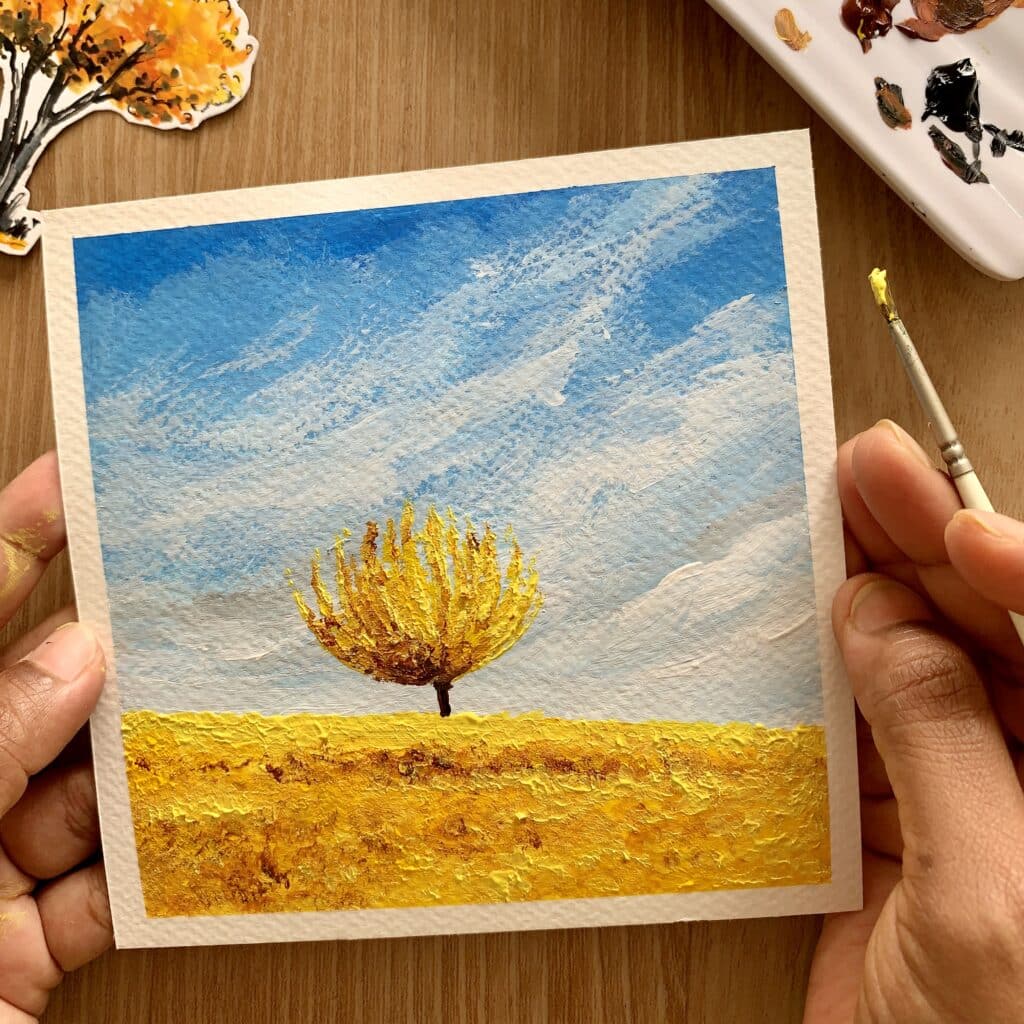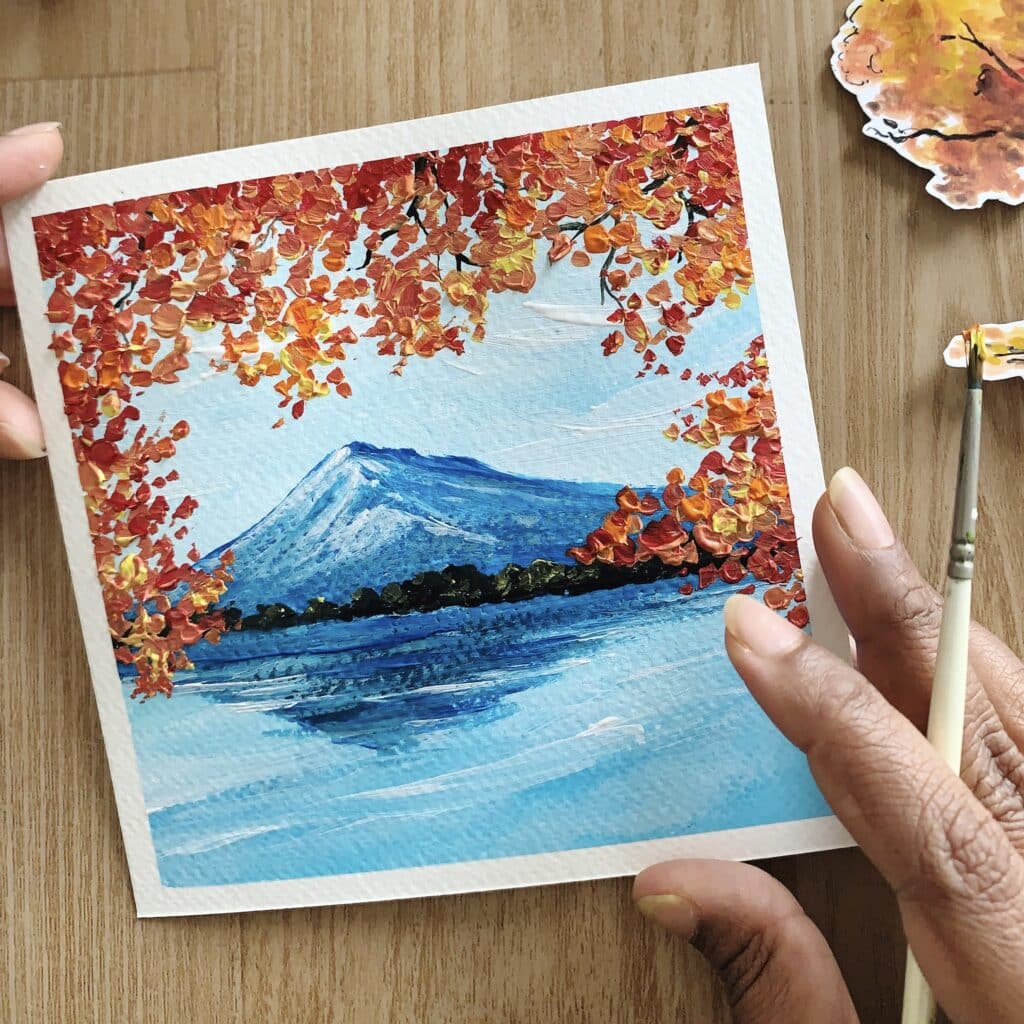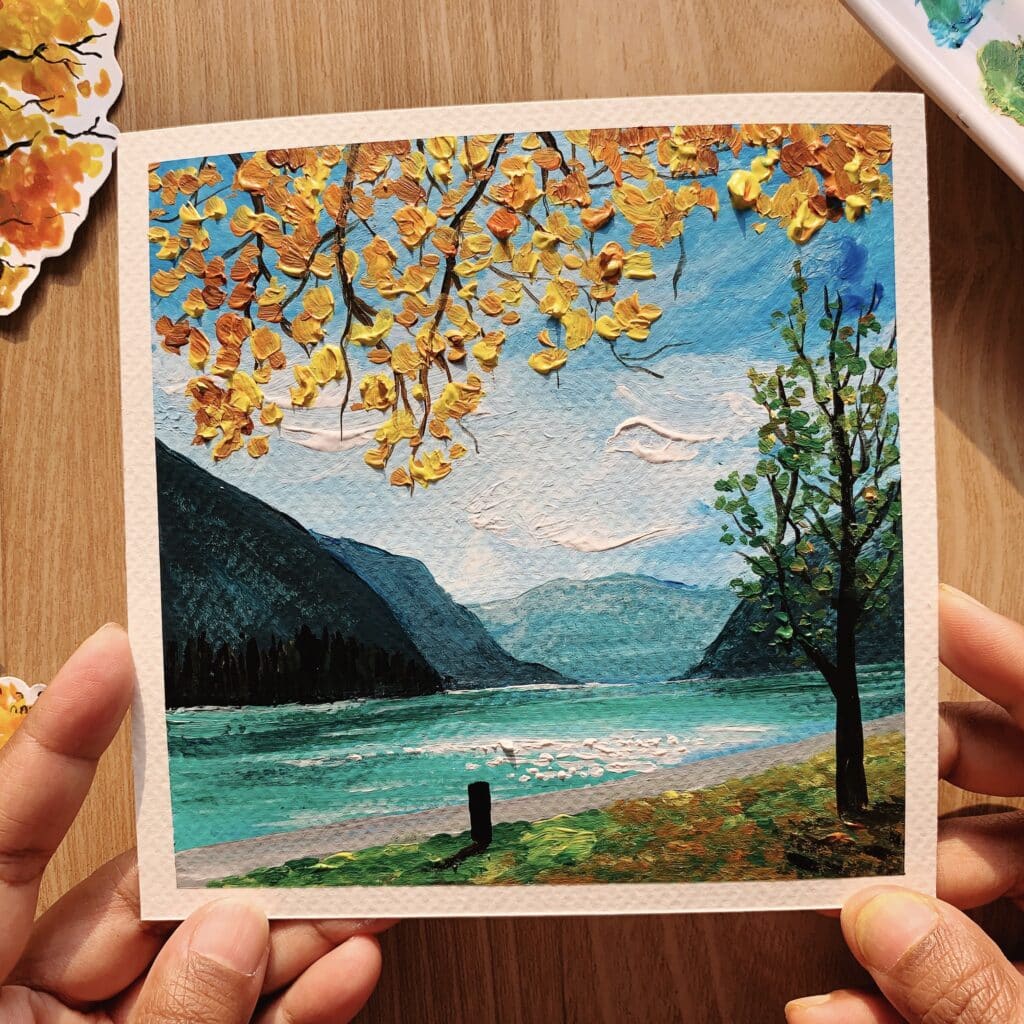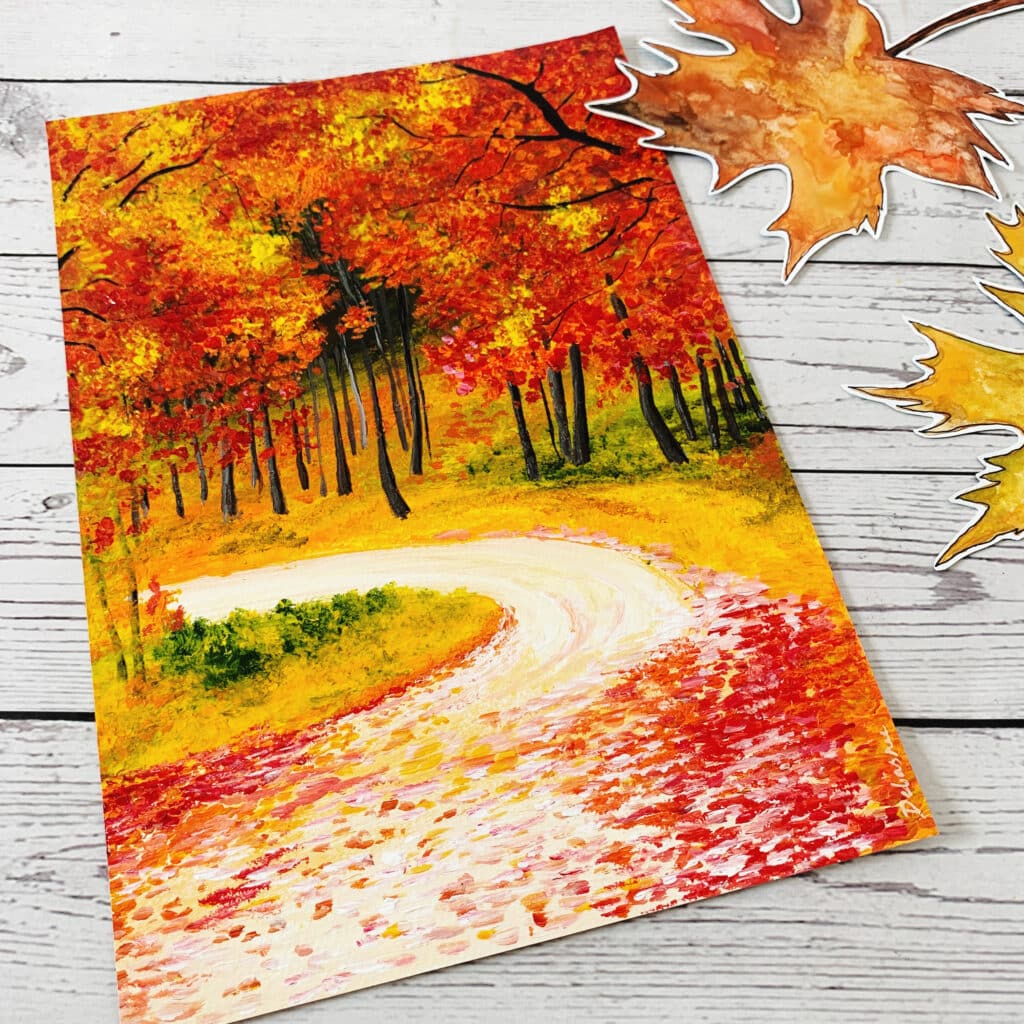 Beginners: Individuals who are new to acrylic painting and want to learn the fundamentals while exploring the beauty of autumn.
Intermediate and Advanced Artists: Those with some painting experience who wish to expand their repertoire and focus on capturing the unique characteristics of fall.
Art Enthusiasts: Anyone passionate about art and eager to express their creativity while celebrating the vibrant colors and beauty of autumn.
Nature Lovers: Those who appreciate the wonders of the fall season and want to capture its magic on canvas.
Anyone Seeking a Creative Outlet: Whether you're looking for a relaxing hobby or a creative escape, this course offers an artistic journey to all.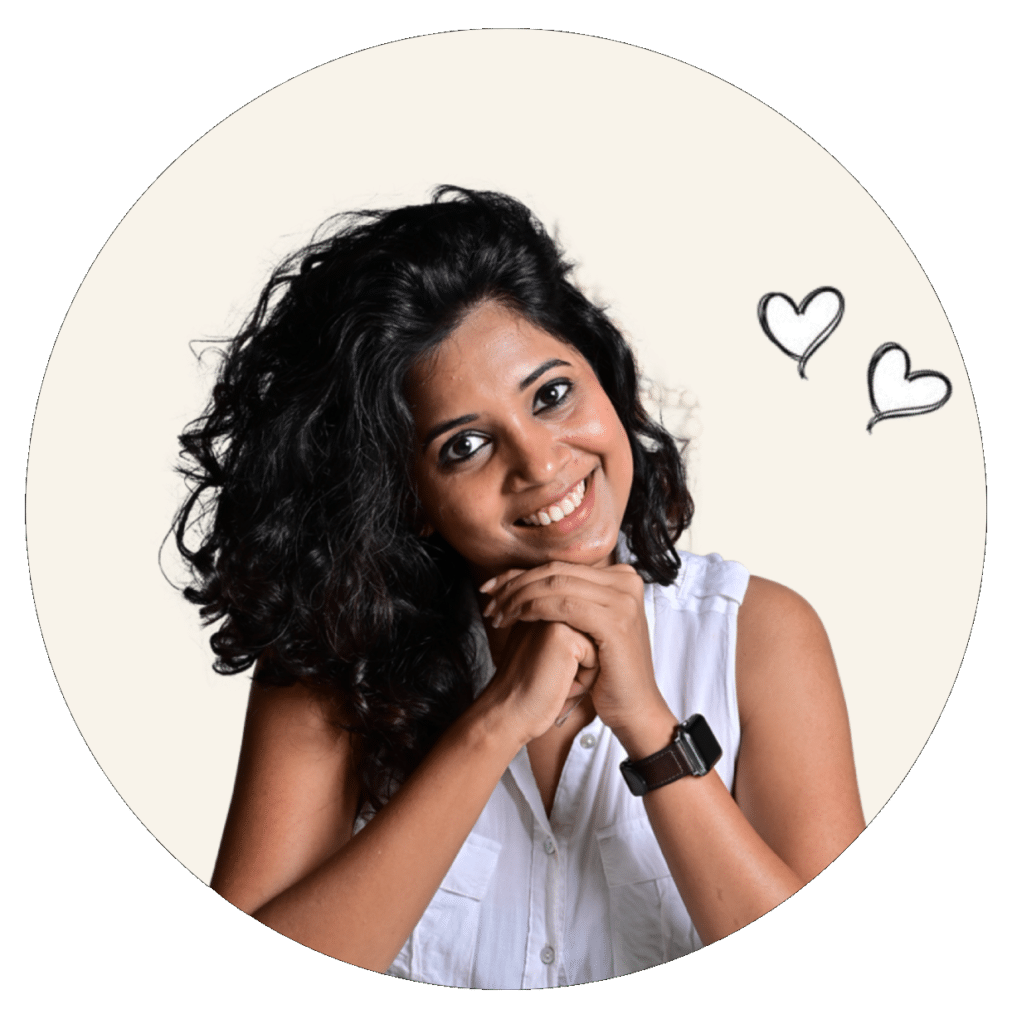 I'm an explorer, a creator, an artist who is inspired by nature to create art.
Becoming an artist wasn't a conscious decision, but life had it plans to alter my direction from being a corporate IT career to a fine artist and an educator.
My life's work is to help you come out of your inhibition and feel the freedom of painting even if you 'think' you can't paint!
Learning a few art skills is only the starting point.. it's all about the journey that you experience on the inside while painting.
more ways you can be a student!