Have u ever tried mixing your paints and felt frustrated trying to mix the right colour?
I know how frustrating it can feel to not be able to mix colors and come up with the shade we want… 
or not knowing what went wrong in an artwork that it just doesn't feel right!! 
I know it.. because I been there too.
Not understanding color or its theory, can quickly take us out of the flow and leave us feeling frustrated. 
The good news is that color doesn't have to be complicated and it is actually fun when you understand the theory behind color and get confident while using them in your artwork.
And to help you get there, I present to you the finest of my works after a year full of research, 4 months of working on this class and from all the knowledge gathered from my painting experience of a decade: A comprehensive Color Theory Course For Beginners that will give you a strong foundation in color while also giving you the confidence to try new things!
enroll now & start Learning today
4 Modules containing, 50+ step-by-step VIDEO guides
Over 6 hours of visual aid instruction
Take a look at each module
What students are saying!
This colour theory class is the BEST I have ever watched…I loved doing all the exercises and have learned so much.
– Gloria González
Do you struggle with 'muddy' colors ?
As Artists we must understand what color is, to know how to use it properly in our paintings. This course covers all the basics of the Color Theory and the Color Wheel which will help you build a solid foundation and will help you make progress as an artist faster!
With a basic understanding of the color wheel and a few hours of mixing practice, you'll be amazed at how quickly your color skills grow. So go ahead and enroll in the course and I'll see u inside the class!
No need to buy all different paint tubes to create your art
Understanding color theory is much like studying ABCs in kindergarten. It provides a solid foundation to our creative journey. 
Without understanding color theory, we can copy other paintings easily, but will never have the confidence to create our own paintings with our choice of colors.
The knowledge you gain in this class will equip you with all the essential tools. This means that next time you are painting, you'll possess the precise know-how to confidently choose and mix colors on your canvas.
Enrol Now To Get (Instant) Lifetime Access!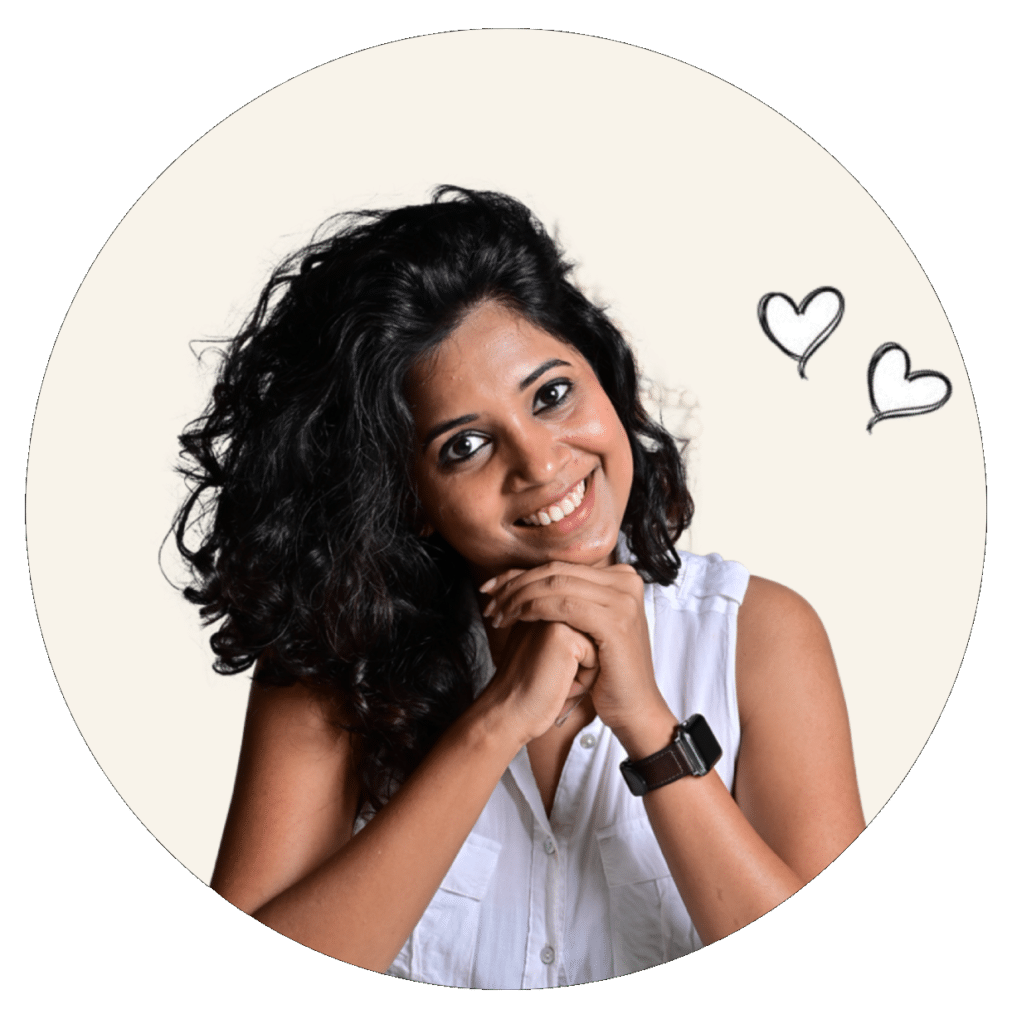 If we haven't met yet, I'm really excited to introduce myself. 
I'm an artist who loves colors, and I'm the creator behind the Color Theory MasterClass you're about to join.
I know how exciting it is to learn new things, just like when I first learned about colors. And now, I'm here to help you do the same. 
In this masterclass, you'll not only learn about color theory, but you'll also see live demo of each and every concept to deepen the understanding.
I'm here to make color theory approachable and engaging, ensuring you not only understand it but also have fun along the way. 
As a fellow artist, I understand the journey you're embarking on, and I'm committed to being your guide and mentor every step of the way.
So, get ready to explore the world of colors together. Together, we'll learn and have fun painting with all the amazing colors!
What students are saying!
This is the best color theory class I've ever taken.
– Claire Alice
Are you having trouble telling whether a color is Warm or Cool?
One of the most confusing topics to learn about when we r just getting started in our painting journey is color temperature. Understanding this will prevent us from creating muddy mixes while mixing colors and help us understand the relationship between colors.
This course covers all the basics on Color Theory and the Color Wheel which will help you build a solid foundation, and will help you make progress as an artist faster.
Start your creative journey today!