This idea came about when I got the desire to create some fabric bowls. I didn't have any fabric at home, and I saw some fabric scraps being sold on amazon. But those are mostly printed and I wanted some solid color fabrics with my choice of colors. And hence got the idea to add some acrylic colors to some disposable towels that I had at home, and I was surprised at what I got.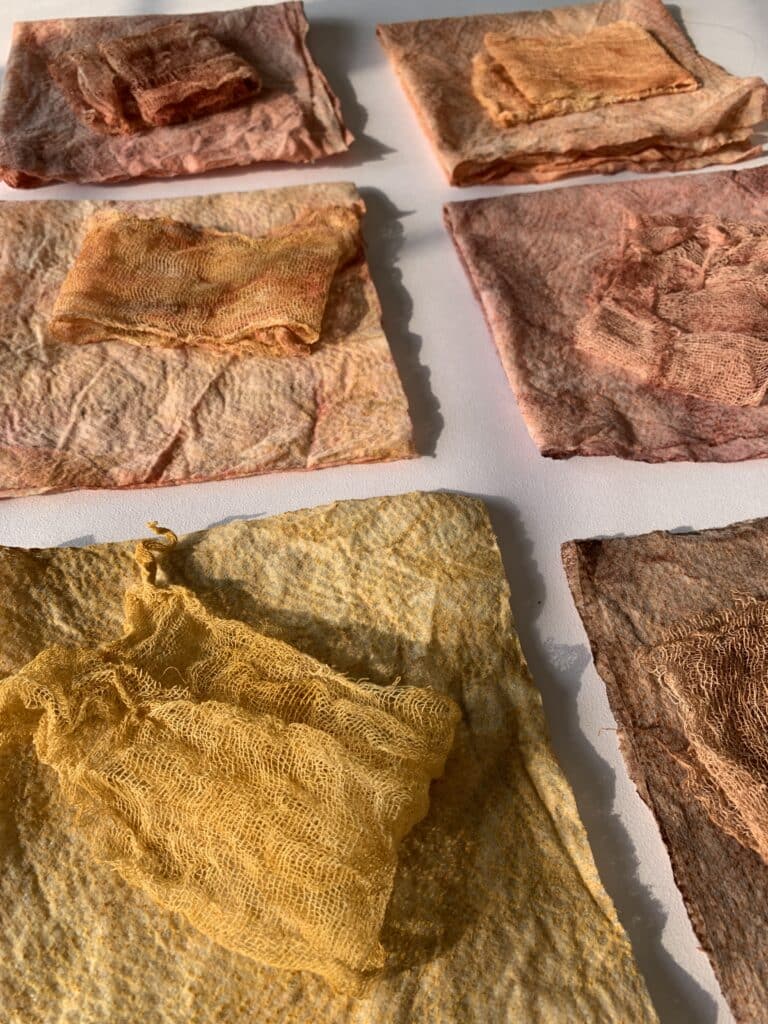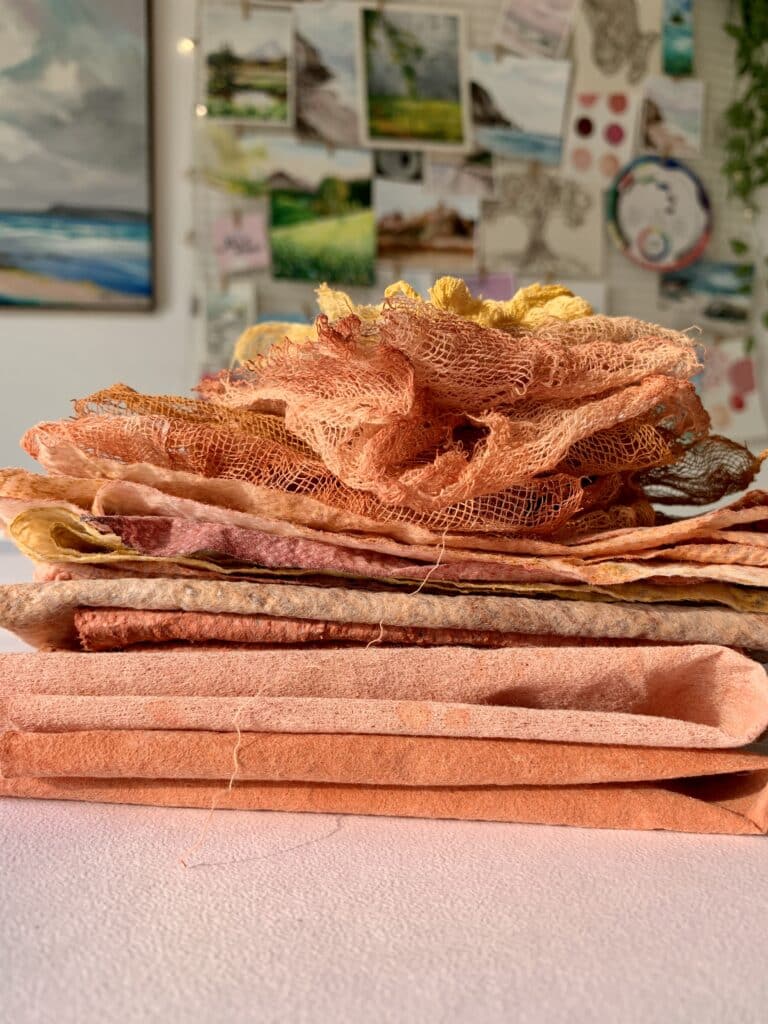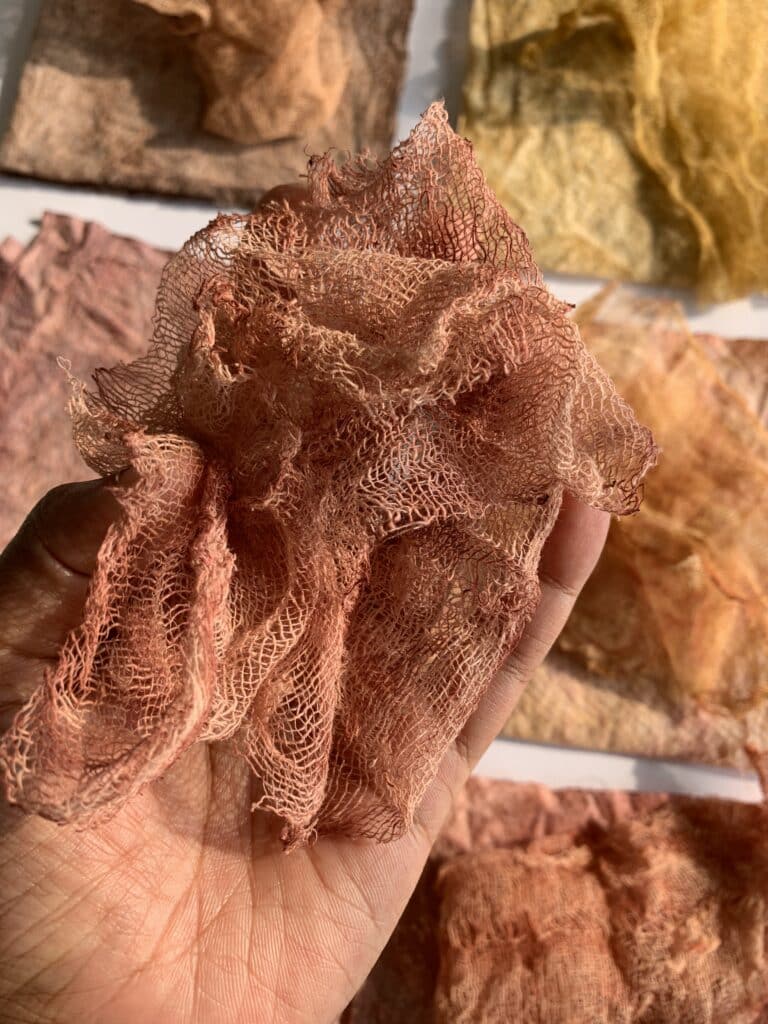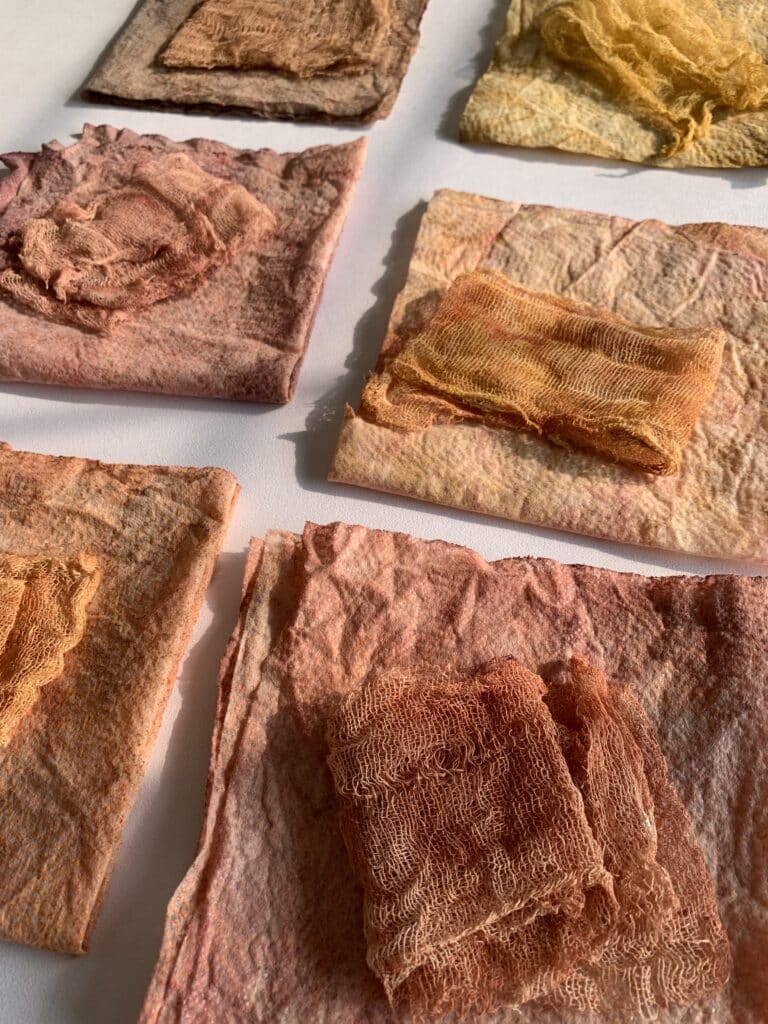 I hope you enjoyed watching these images. Now let me tell you how I created these fabric scraps.
I mixed some acrylic colors of my choice with water and diluted it. I used cadmium yellow, crimson red, burnt sienna and burnt umber to come up with all the different colors. Then I dipped the cut the towel into small pieces and dipped into the watery acrylic paints in the bowl. And I also used some gauge (from medical store) along with the disposable towels to dye with acrylics.
In the below pictures you can see the puddles of the wet fabrics left out in the balcony for drying. This took long to dry, so in the next lot, I spread the fabric on the mat and it dried quick.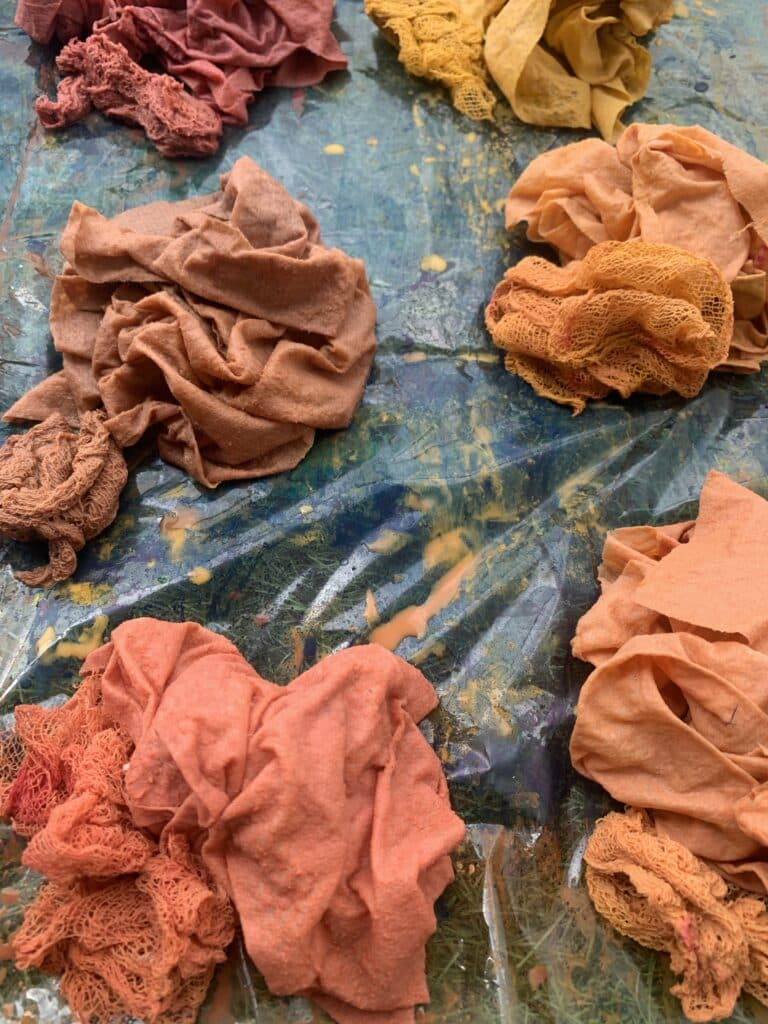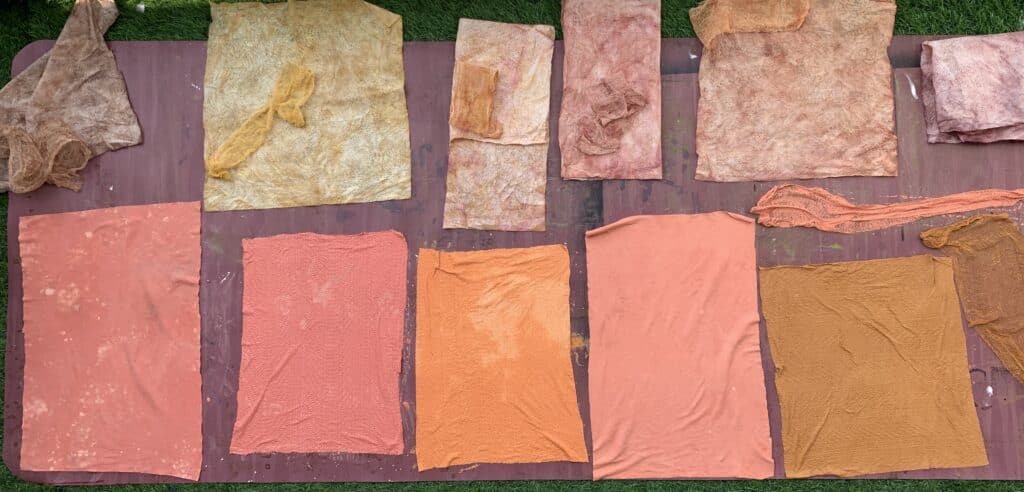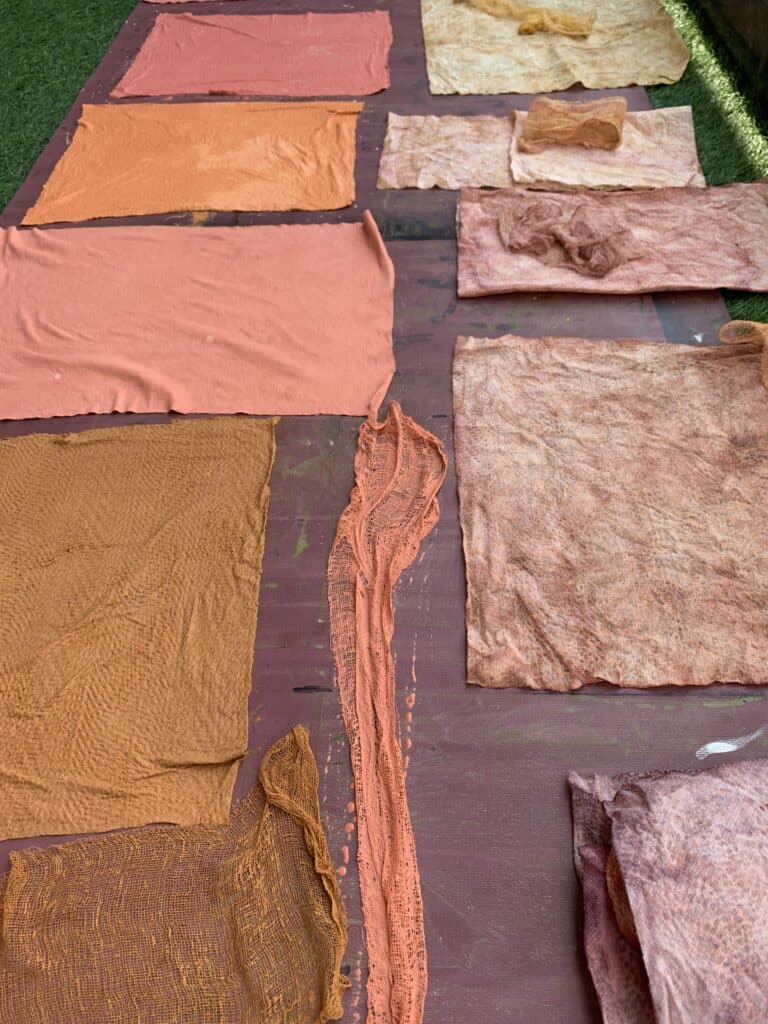 I had no idea what's gonna come up when I started doing this project, but when these fabrics dried, I was pleasantly surprised to see the scraps. They looked beautiful as you have probably seen in the pictures.
I specially wanted to show you the difference between 2 types of fabrics – one with less paint vs more paint. The top one is with more paint, and so the fabric is more stiff than the bottom one which has less paint. I also found a difference between when I mixed the different colors on the fabric vs mixing the colors first in the bowl and then dipping the fabric in it. The top one has one solid color whereas the bottom one has textures of colors. I think it's good to have both versions depending on the project you are using.
These are the fabrics with one solid color and more paint and hence thicker fabric scraps. You can probably see the stiffness in the images.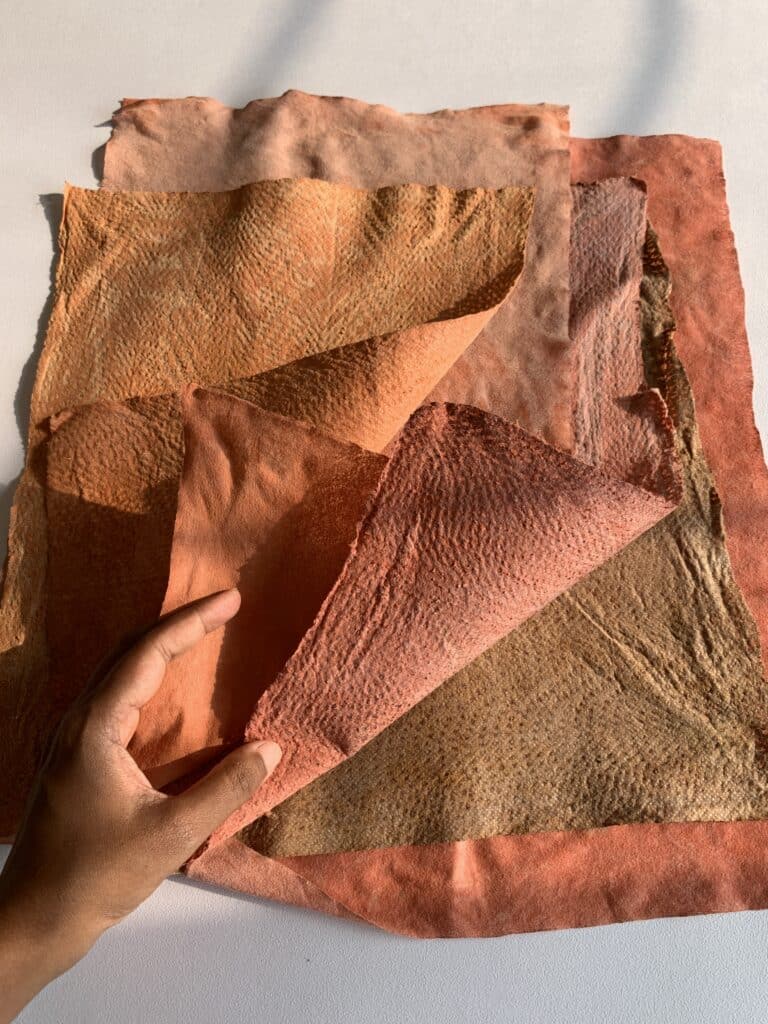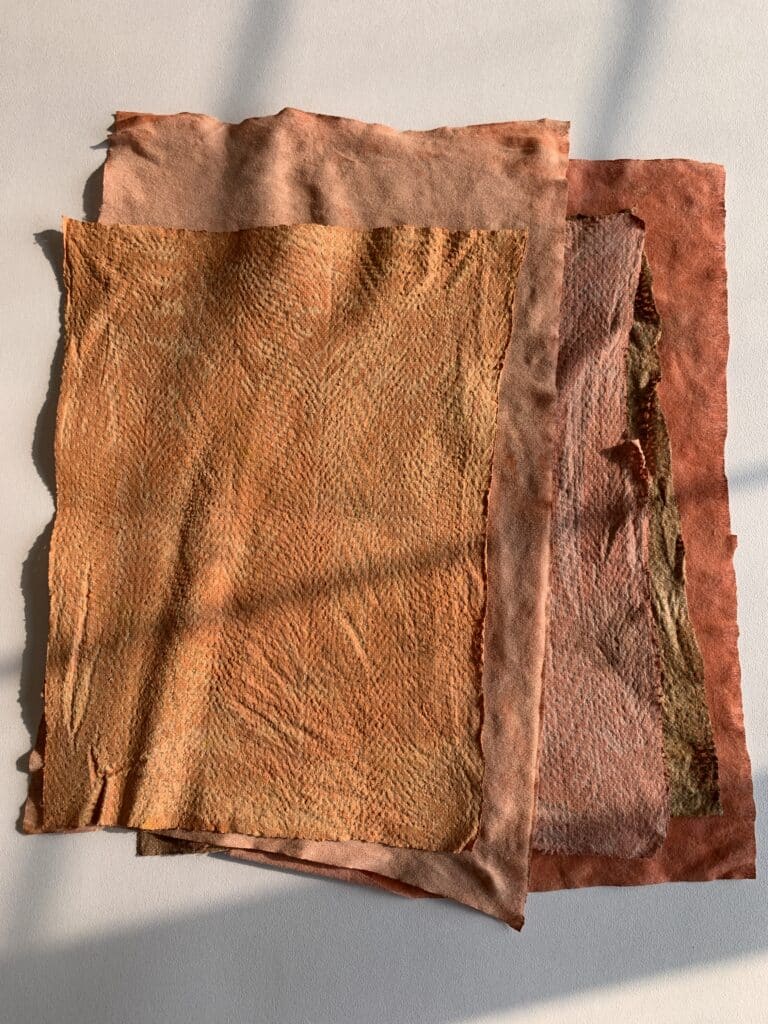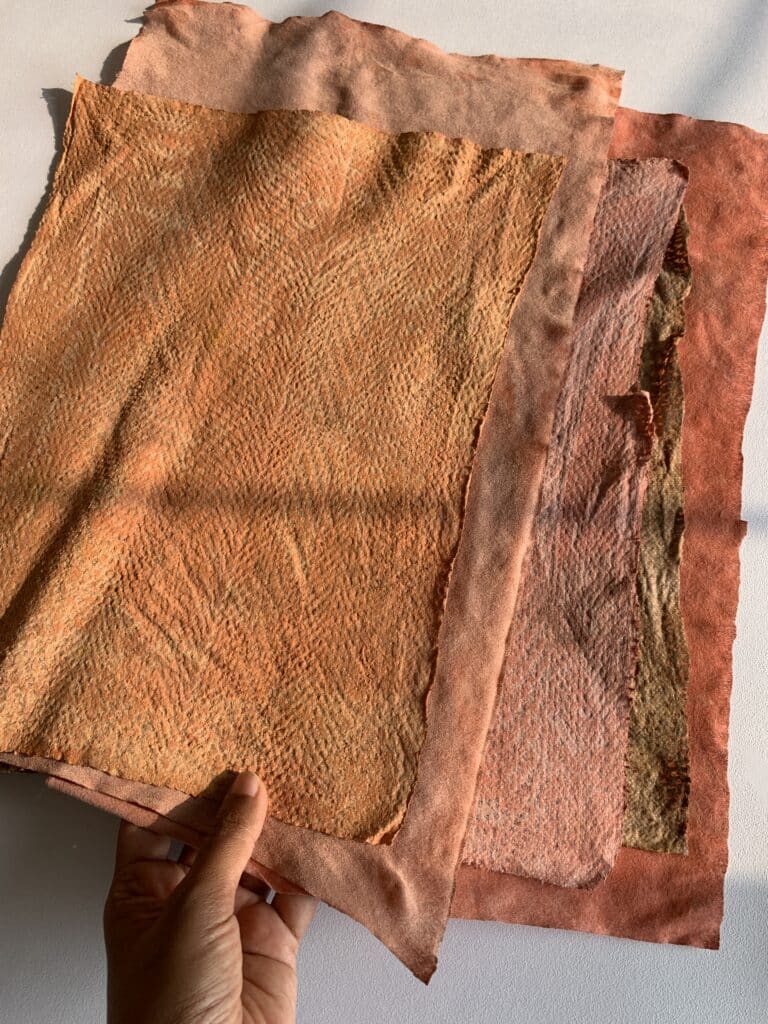 These are the fabrics with color textures and less paint, and hence thinner fabric. I think I like these more than the thick ones.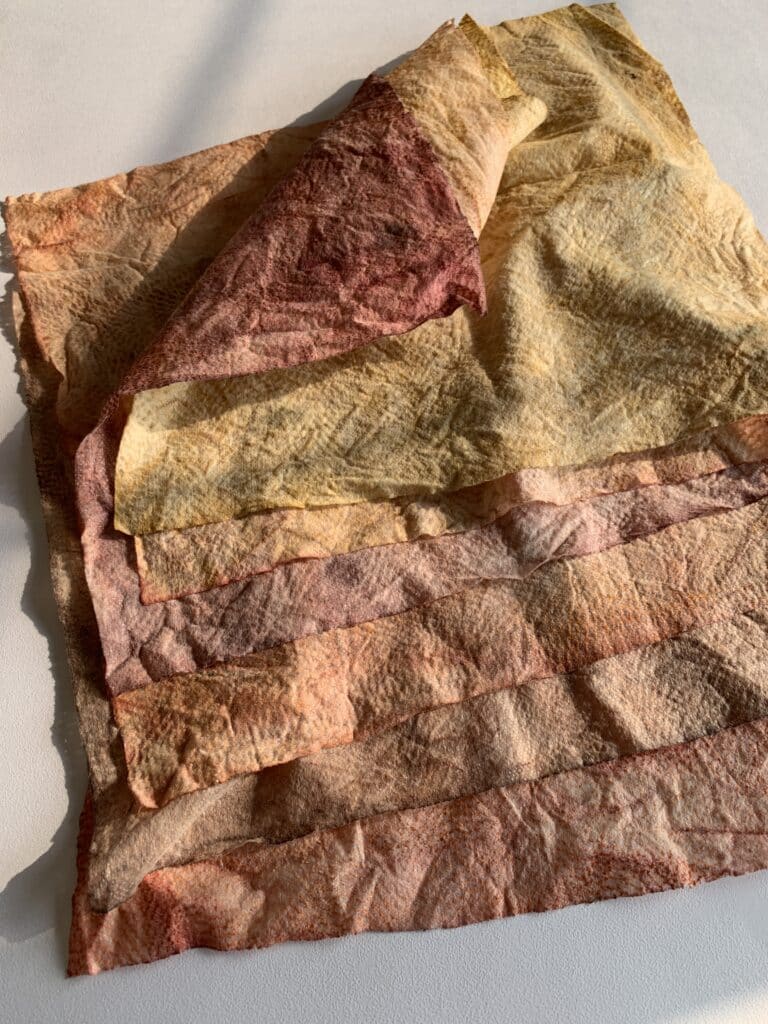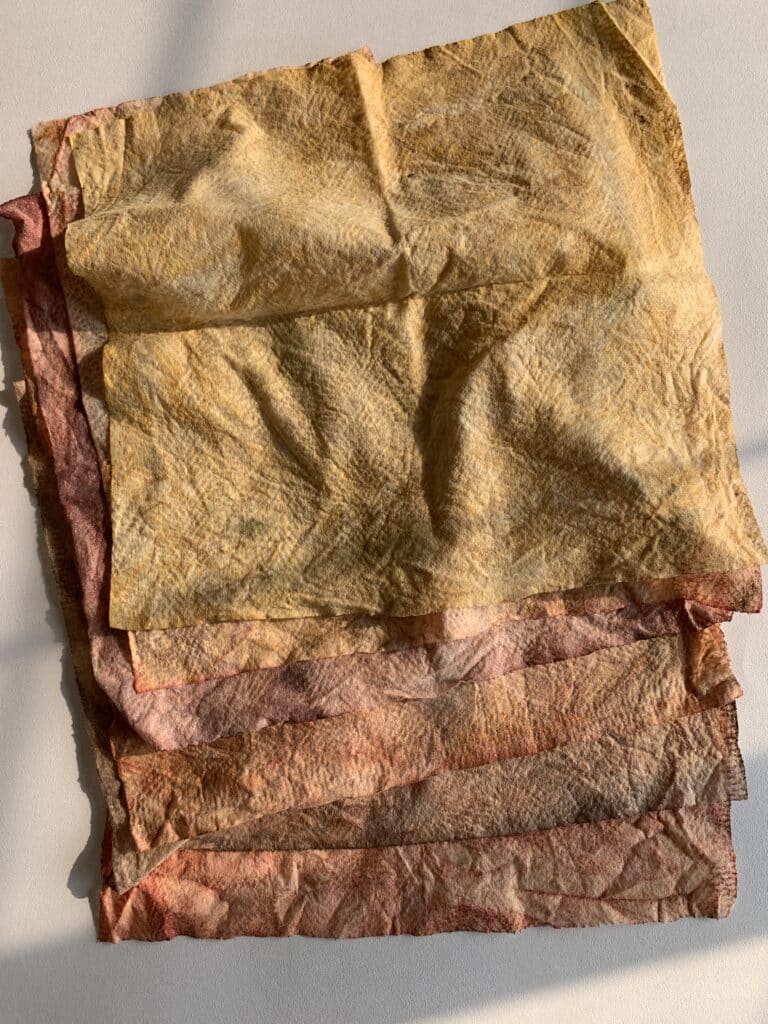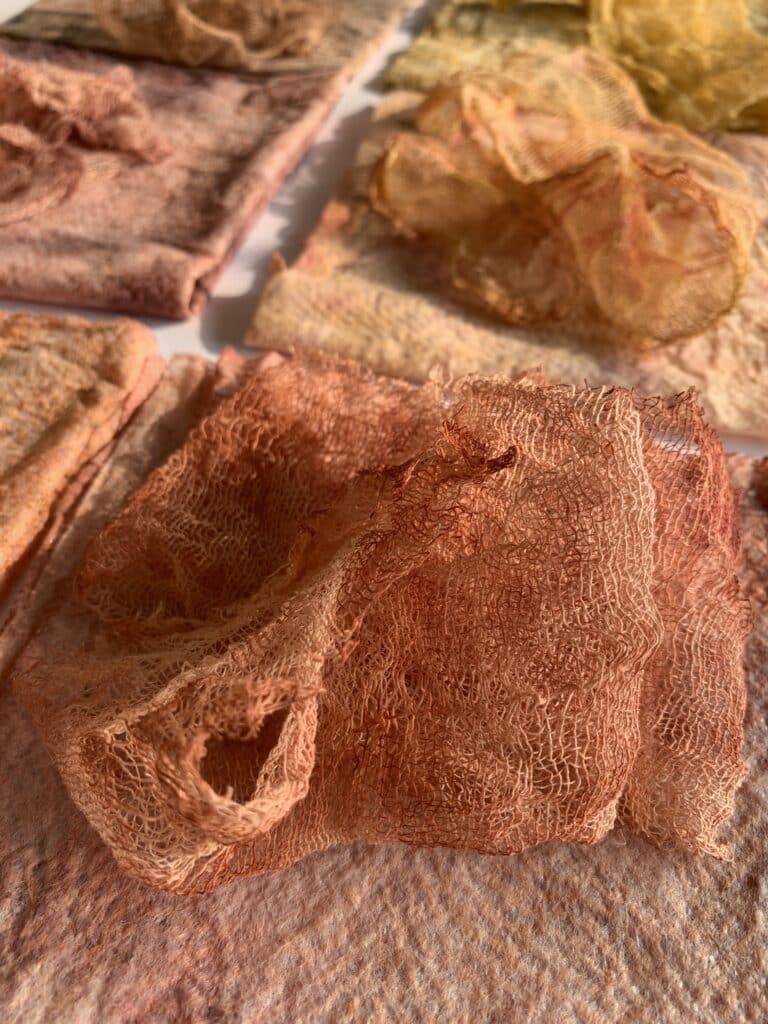 Here is the complete pile of the fabric scraps I created. I think I especially love the gauge material after they are colored.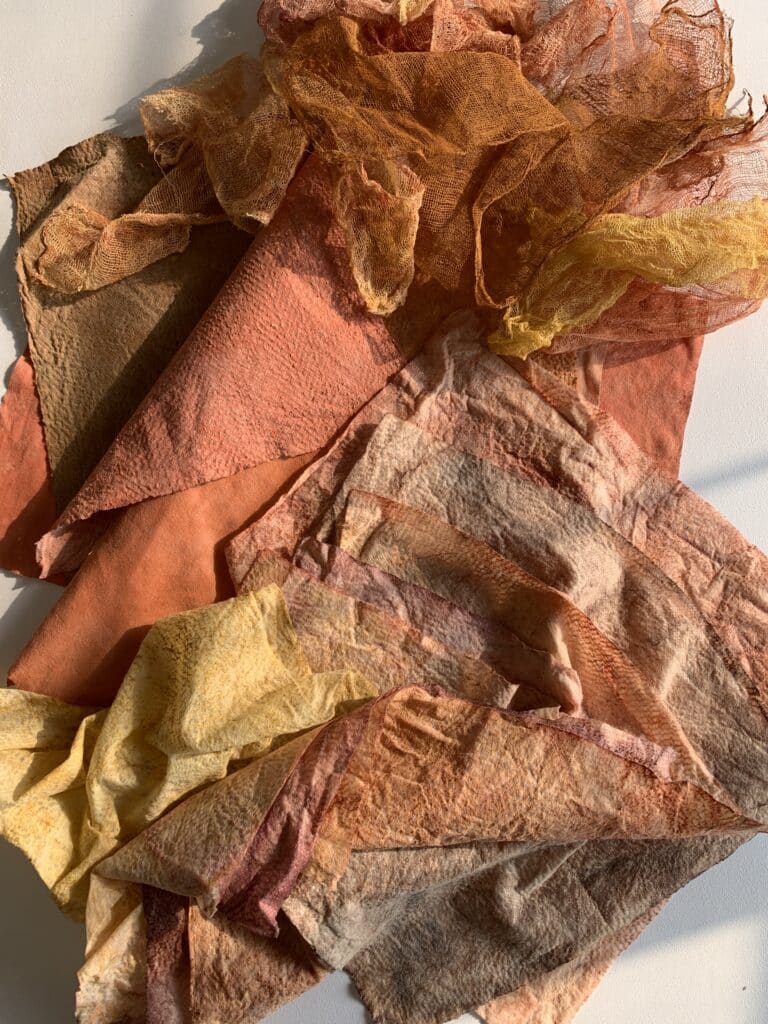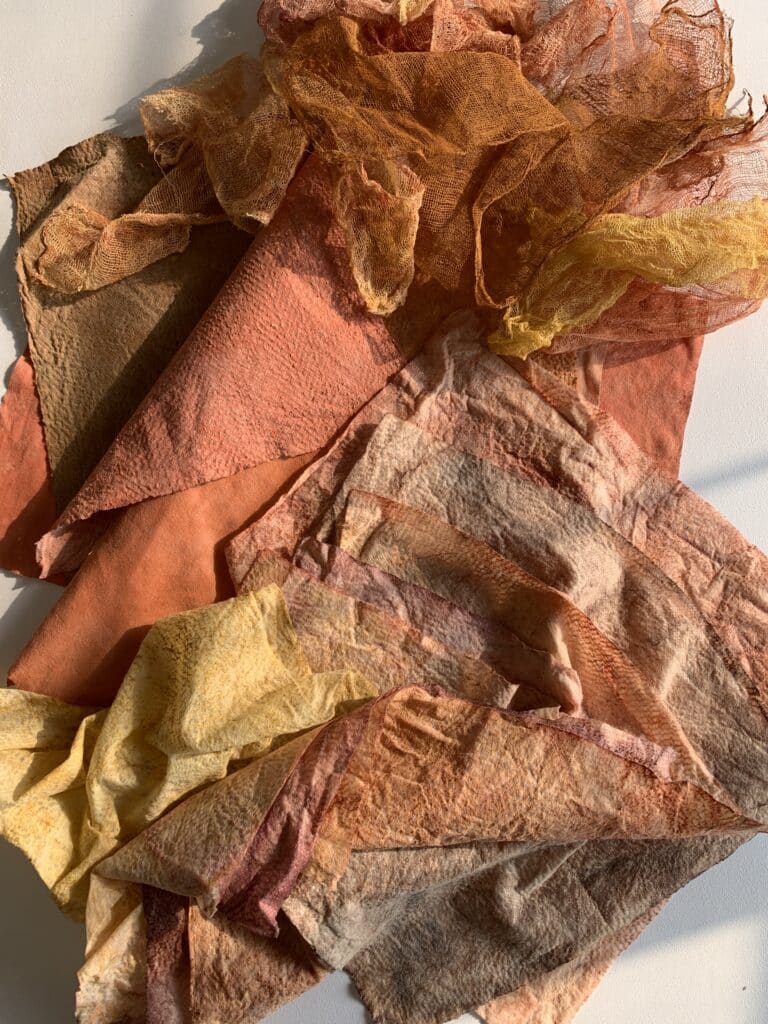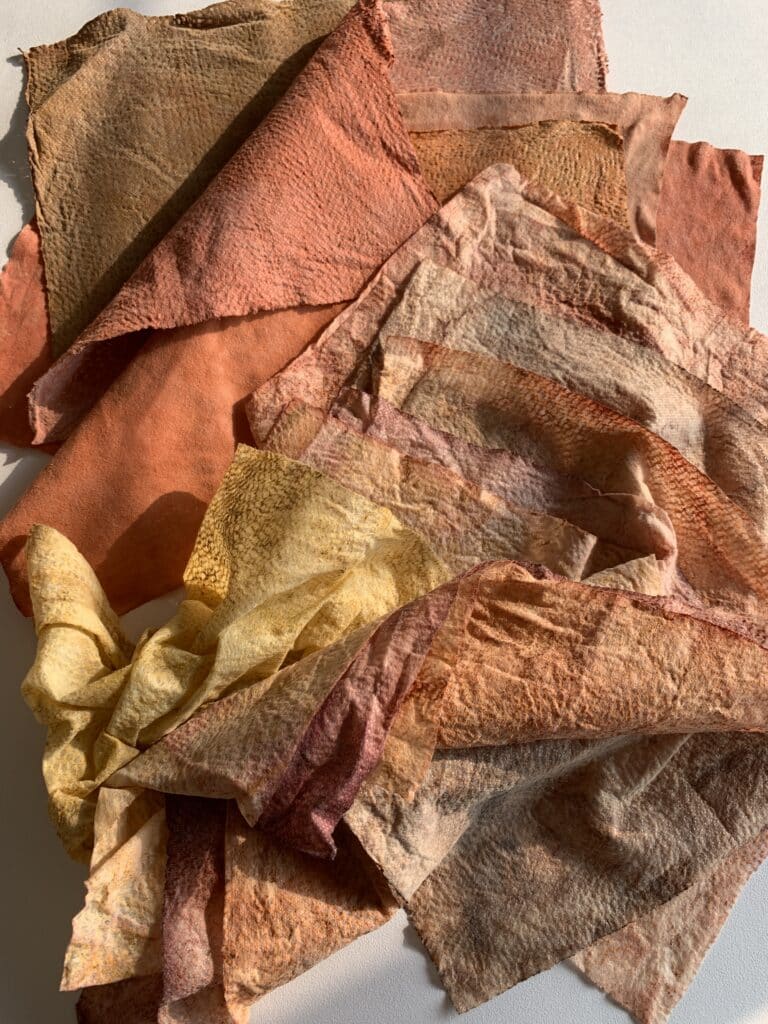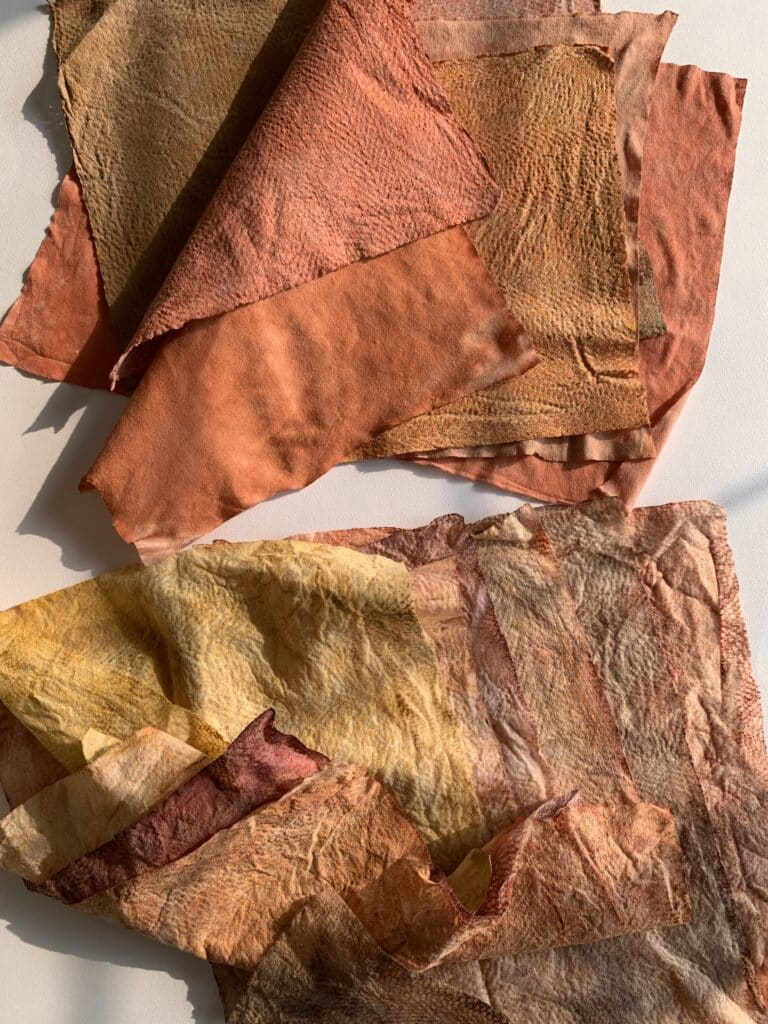 Finally all the fabric scraps nicely folded and piled up. I totally enjoyed creating these fabric scraps and cant wait to use them in projects, specially creating the fabric bowls. Sharing some more images below for your viewing pleasure.