To create these paper buttons, first thing you need is a base.
I created the based by gluing some newspaper strips to a fabric. This was actually a failed experiement of creating paper fabrics, which I got to reuse int his project.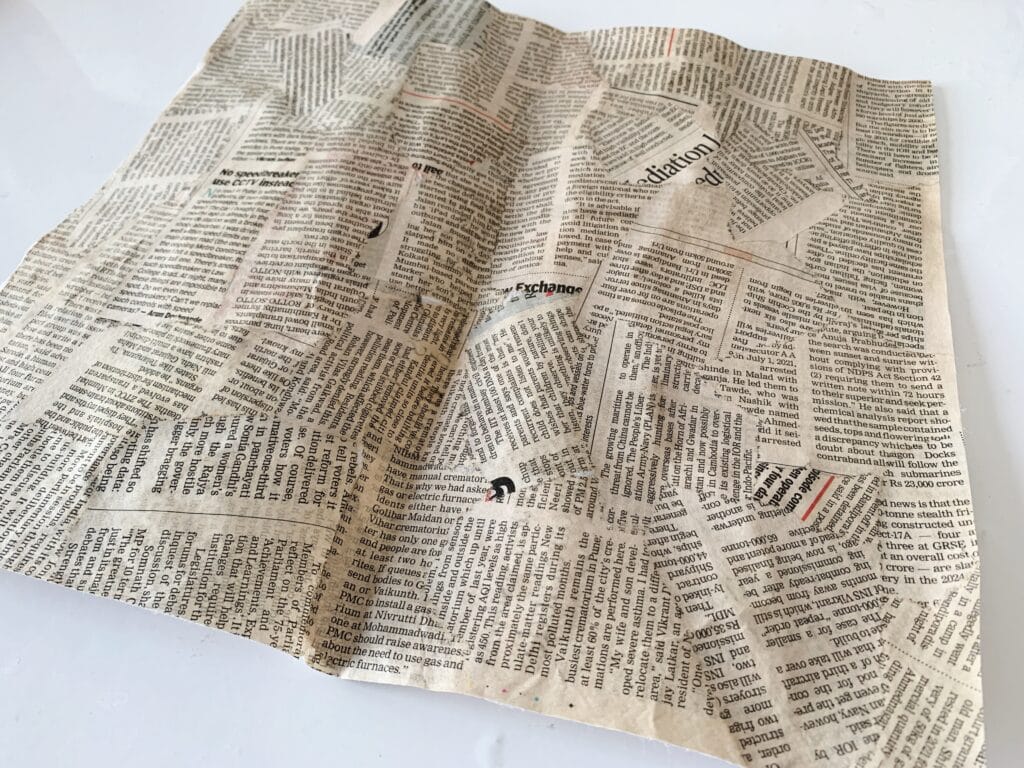 Then use any round object to cut it into circles. I cut 2 different sizes to create different size buttons.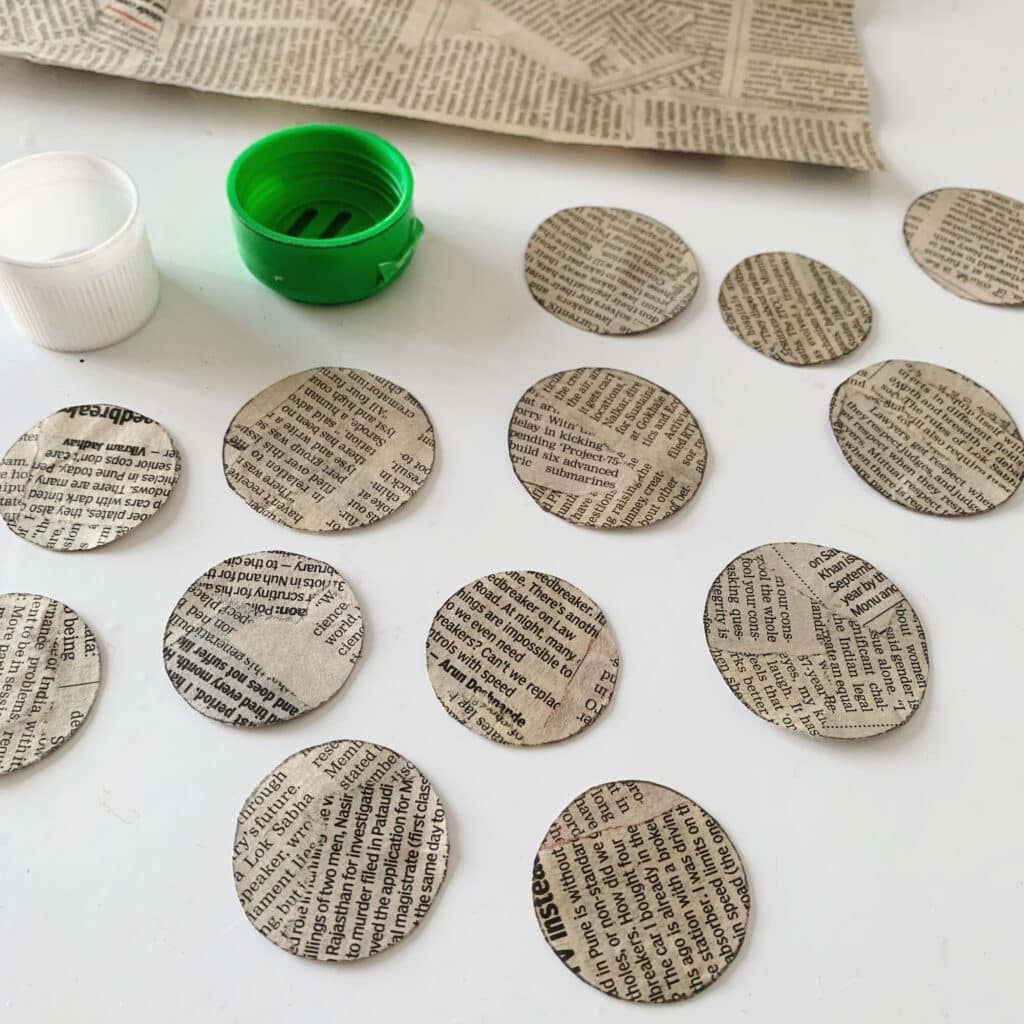 Then I used burnt umber acrylic paint and a sponge to ink the edges of the cutouts to give it a vintage'y look.
Then gather some collage papers if you already have, or any wallpaper or pattern paper will do.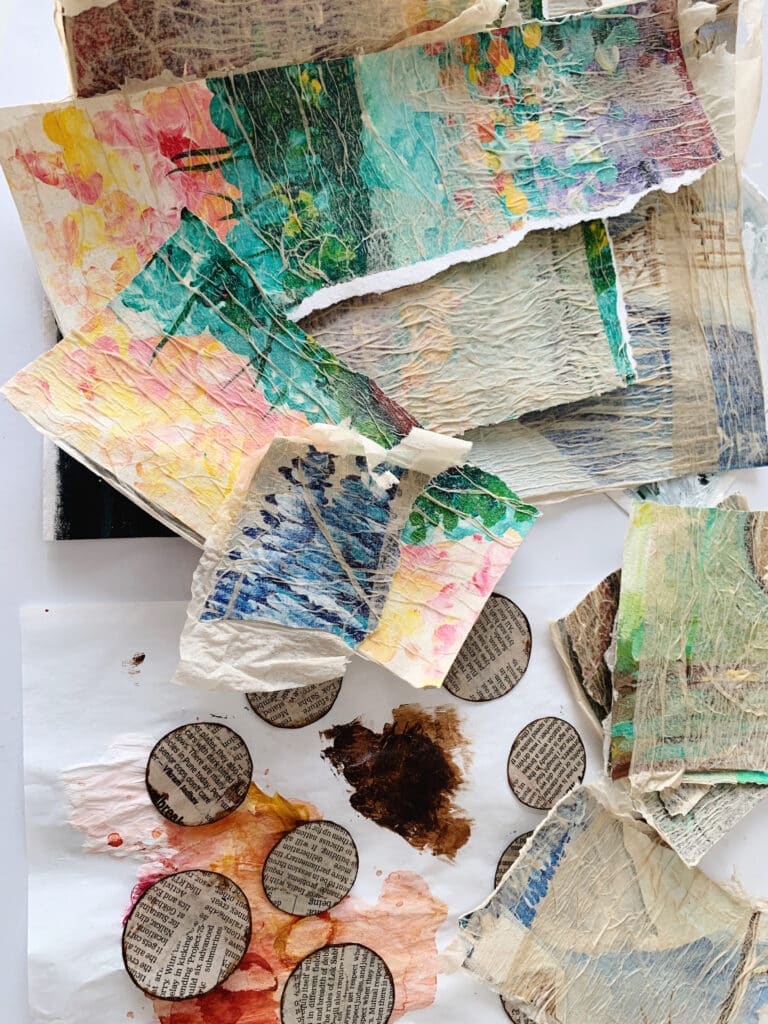 Cut the collage papers into small circles, a size smaller than the base, and ink the edges as well.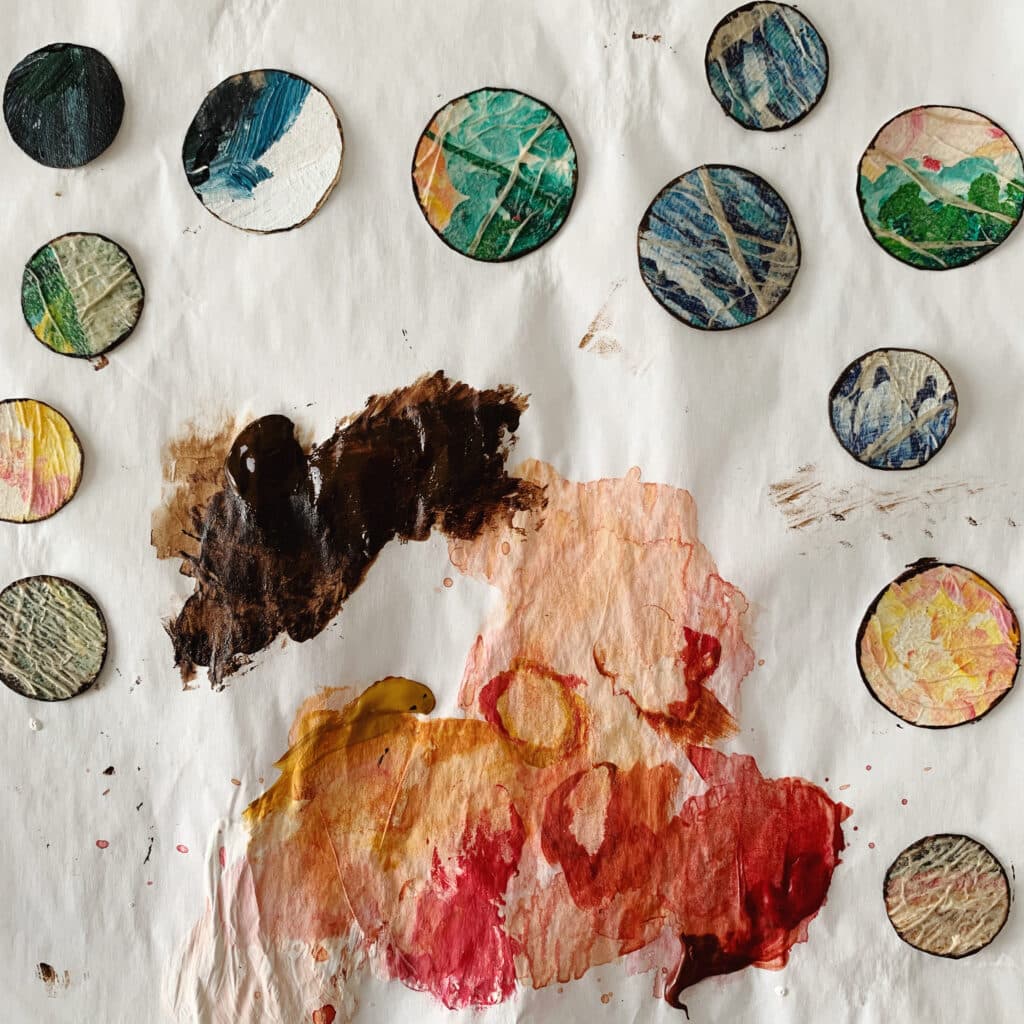 Now glue the collage papers on top of the newspaper circles.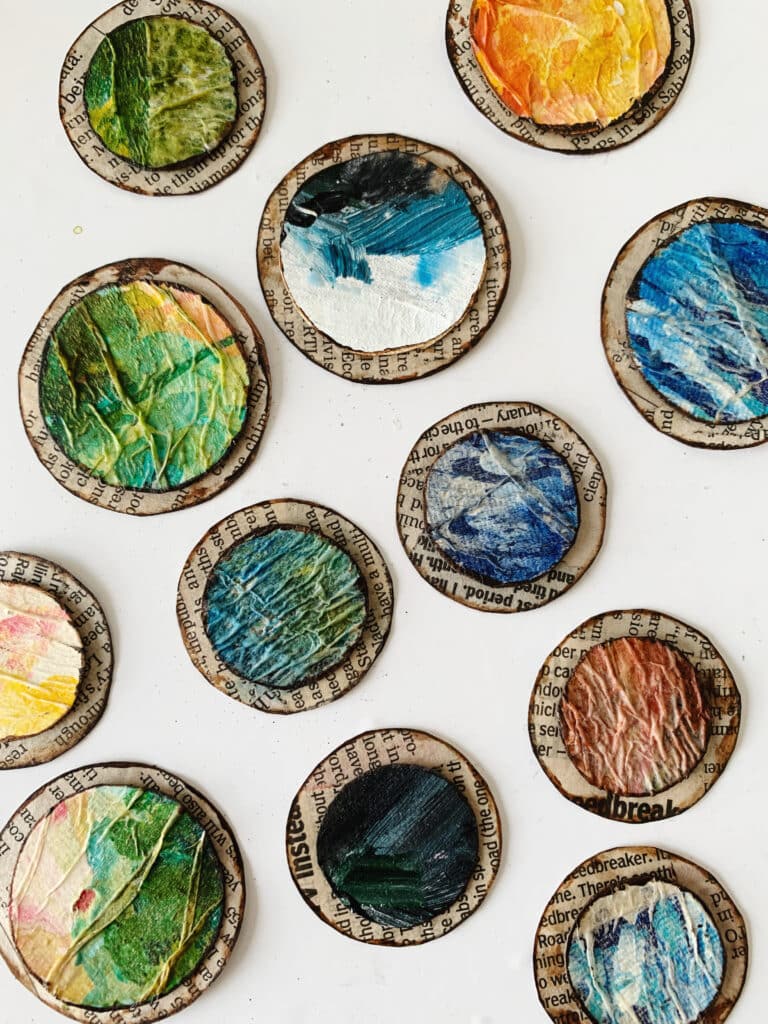 Mark some holes with a black pen and then sew in some threads to give it the button look. And your buttons are done.
Here are some close ups of the buttons.