These days I'm just getting into the mixed media world and learning so much from the many mixed media artists on youtube. One of the things that I find fascinating is creating collage papers using deli/butter/bakery papers. So here I'm sharing some of my creative play ideas with deli papers.
Drip white paint on butter paper
Doodle with needle tip applicator – white
Doodle with needle tip applicator – black
Doodle on a colored background
Light colored abstract background using 2-3 colors
Dark colored abstract background using 2-3 colors
Stamps on blank / colored deli paper (add tissue paper to create faux rice paper)
Stencils on blank / colored deli paper
Thick white texture paste on deli paper using stencils
The first category is dripping white paint using a brush or knife on deli paper. I absolutely love how such a simple dripping can create such beautiful textures, and I'm intrigued to find out how they will look in a collage artwork.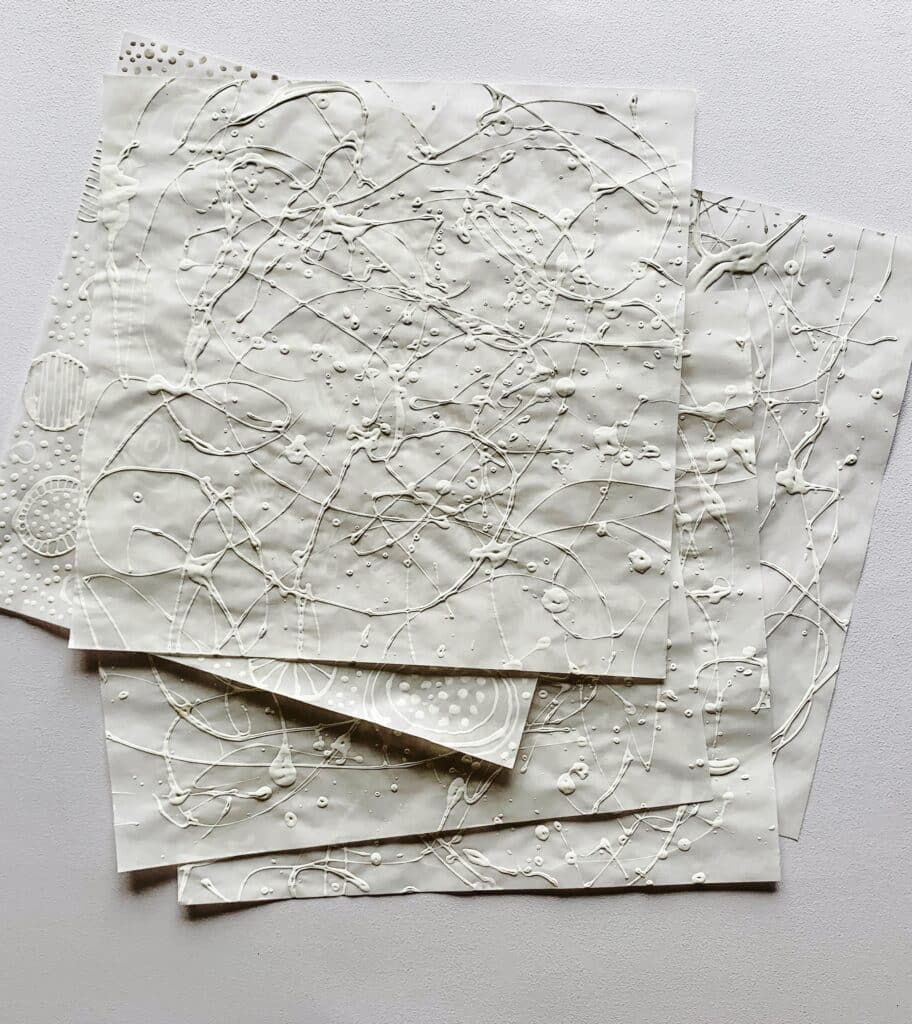 Then I did some doodling with a needle tip applicator – plain white on transparent deli sheets.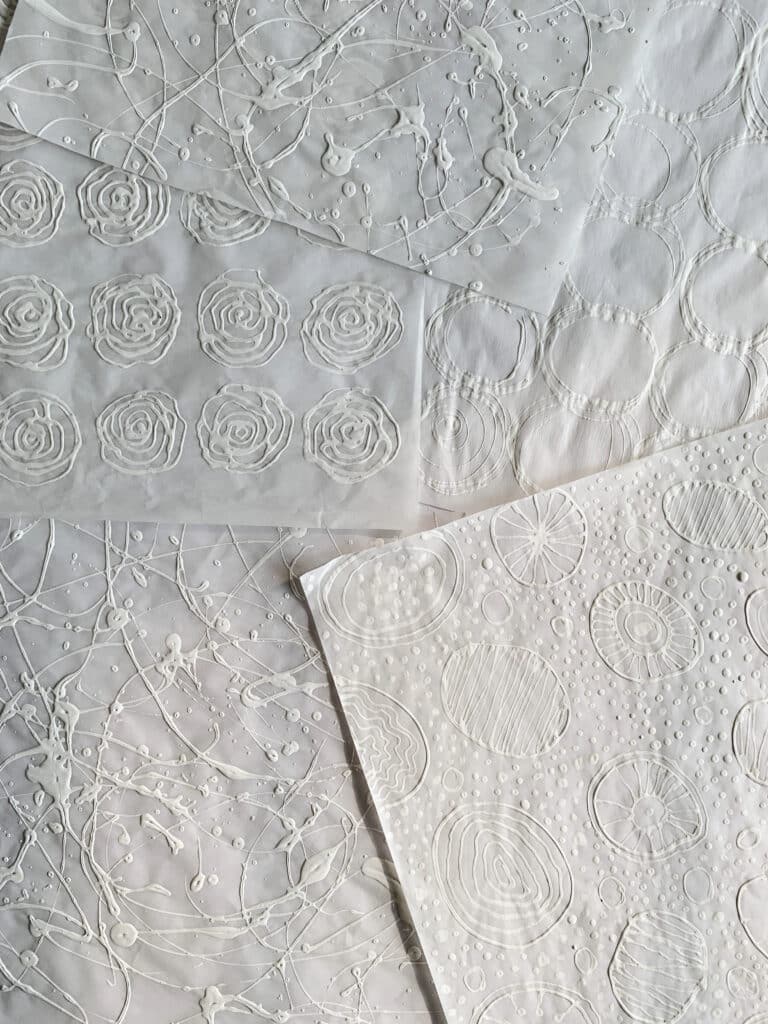 Continuing the same process, added some black doodles using needle tip applicator again.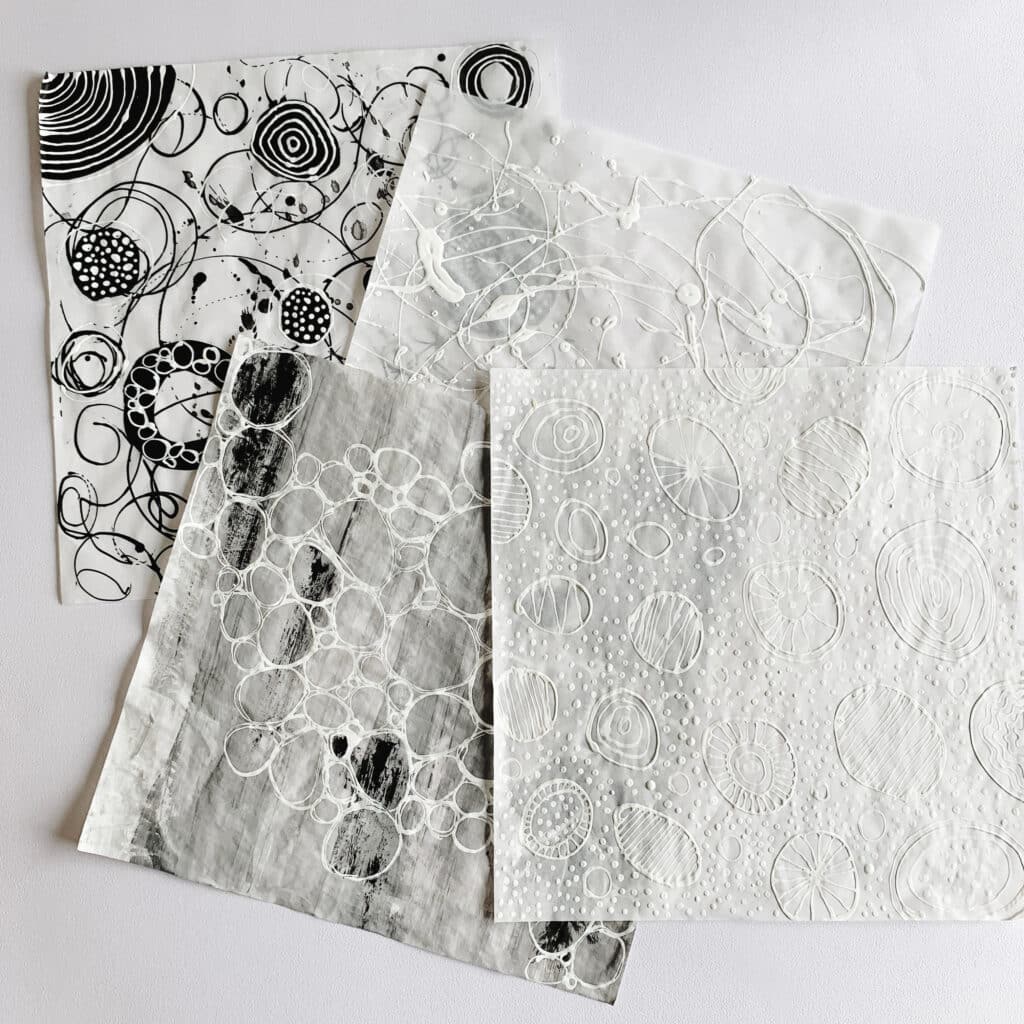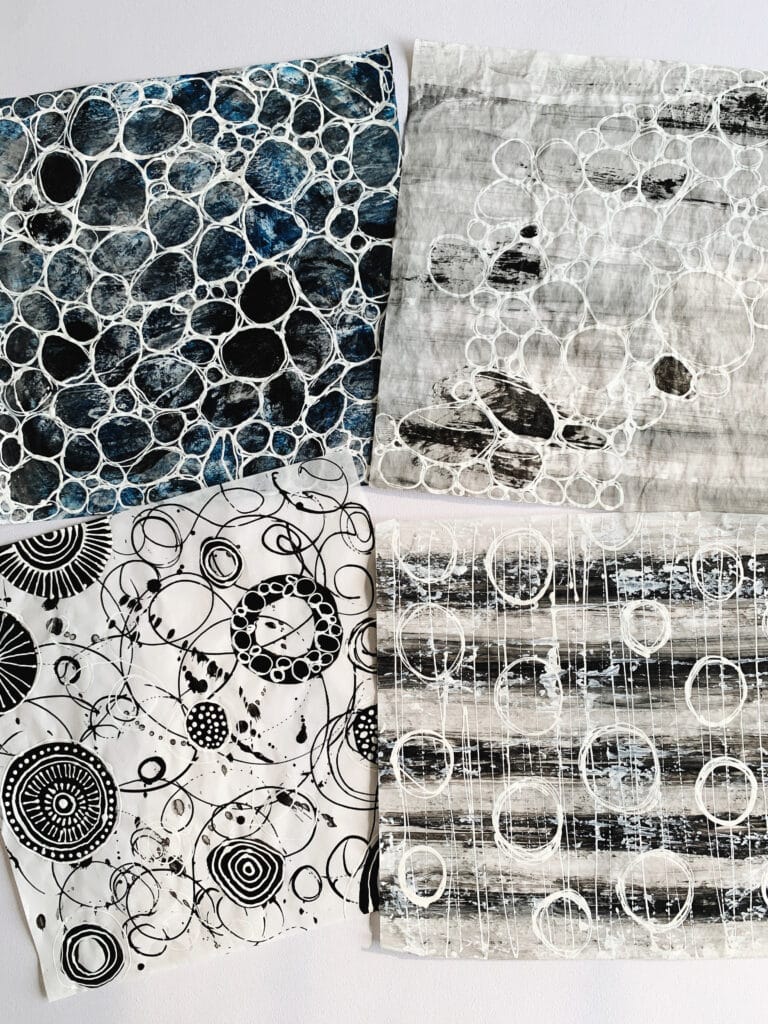 The next 2 categories are probably my most favorite ones – choose 2 to 3 colors and paint a light abstract background on the bakery papers. 
Drip some salt over the wet colors to create an amazing texture.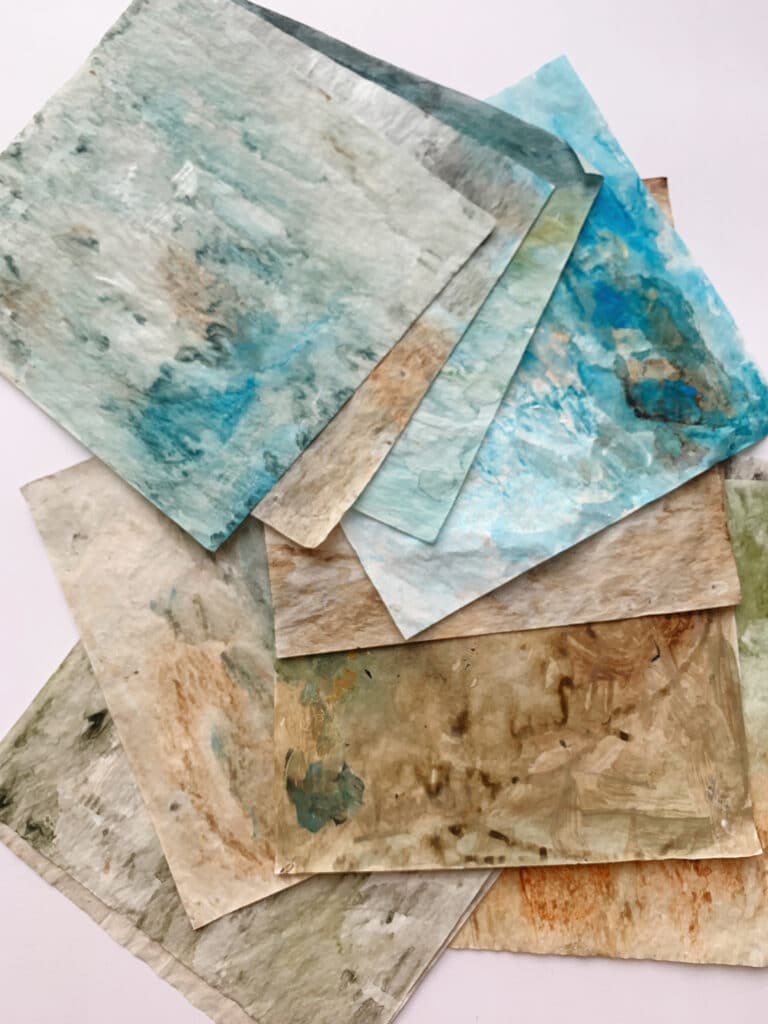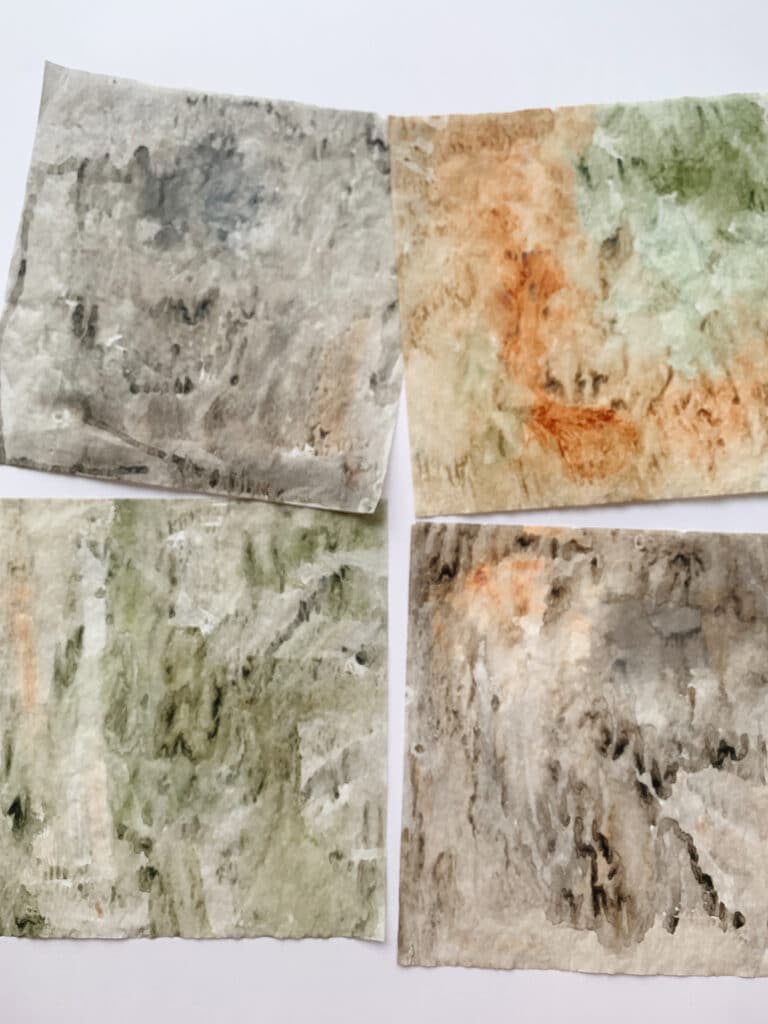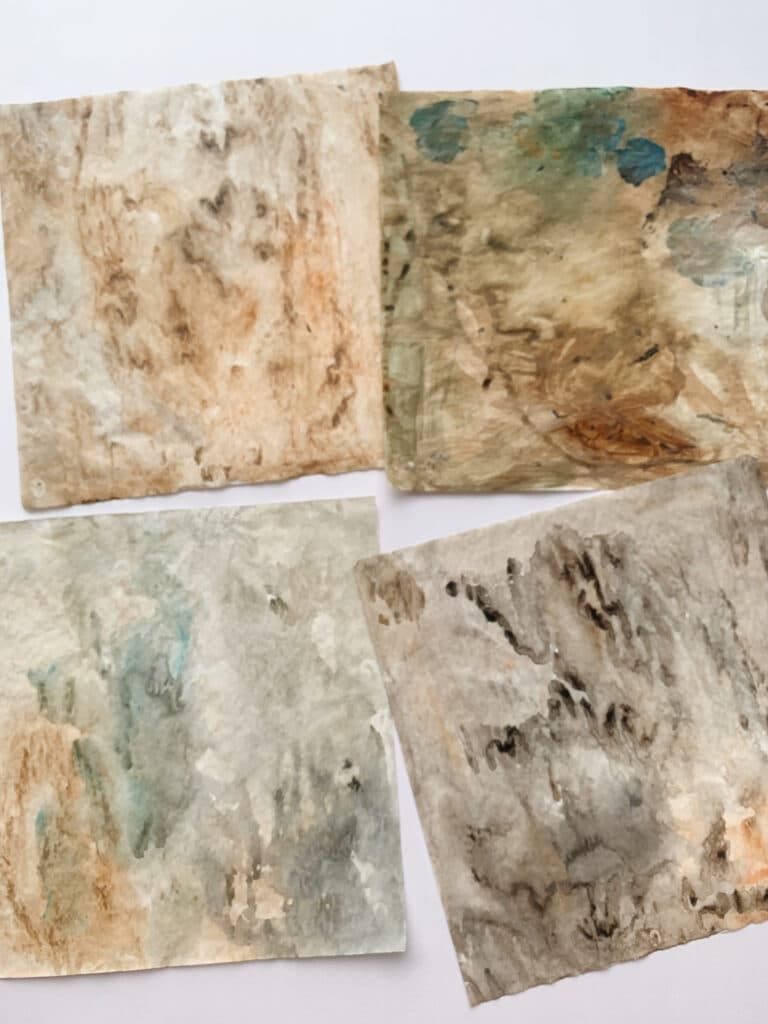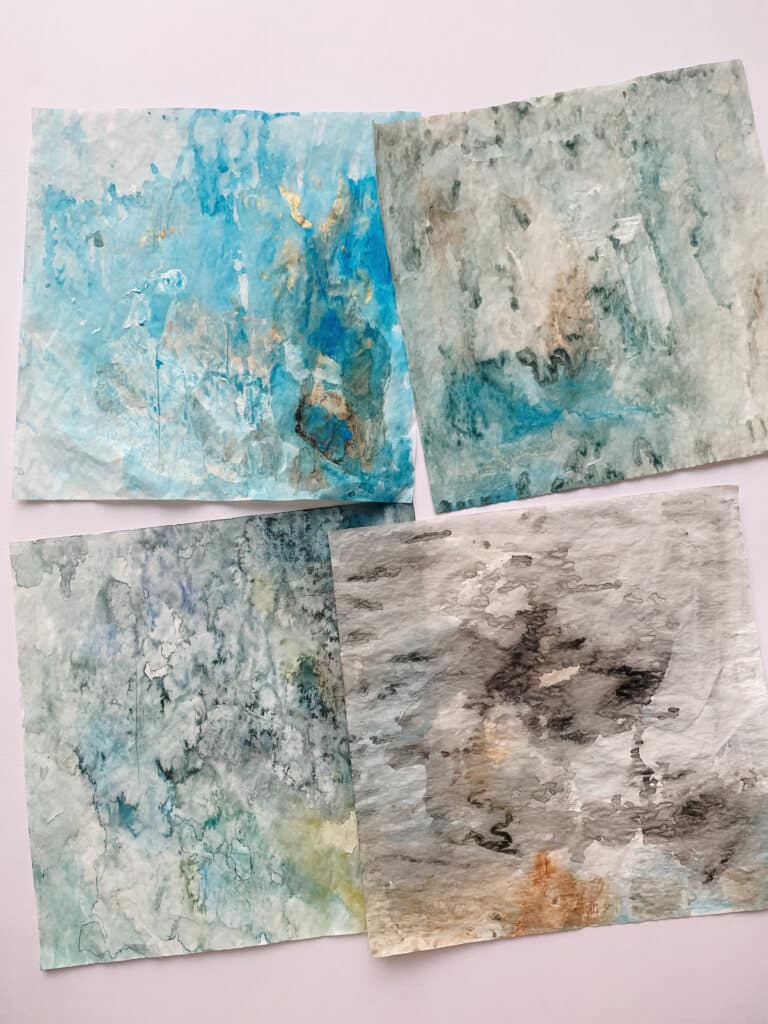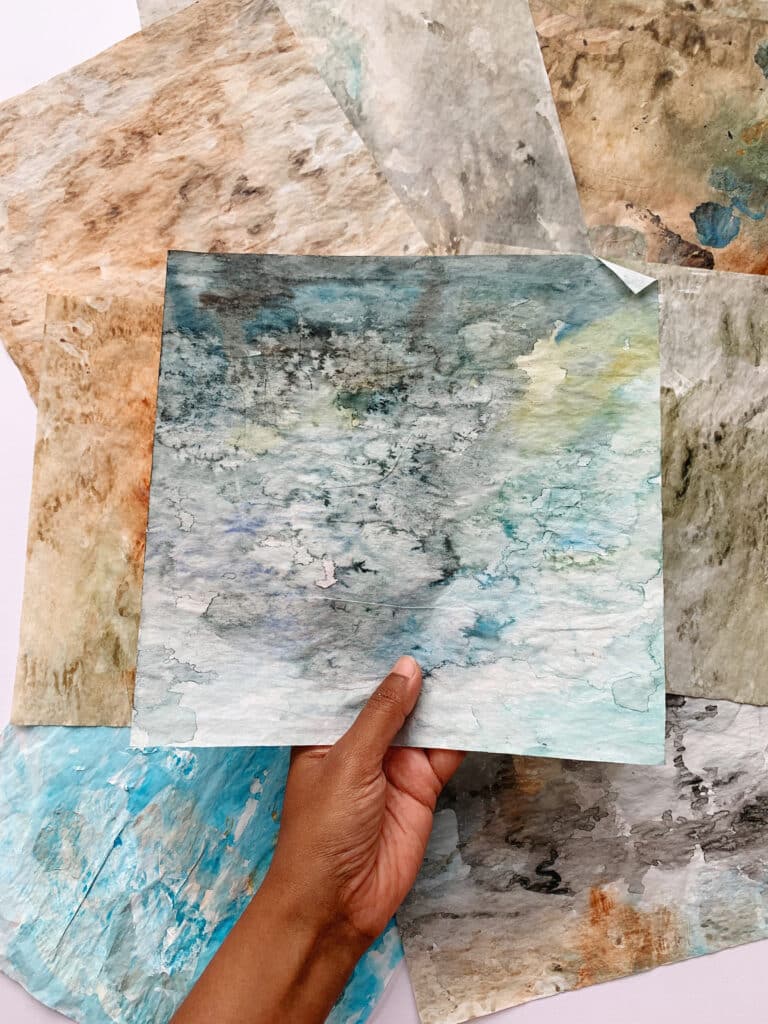 This category is just the same as the previous one, except I used black along with the same colors to create some dark abstract backgrounds.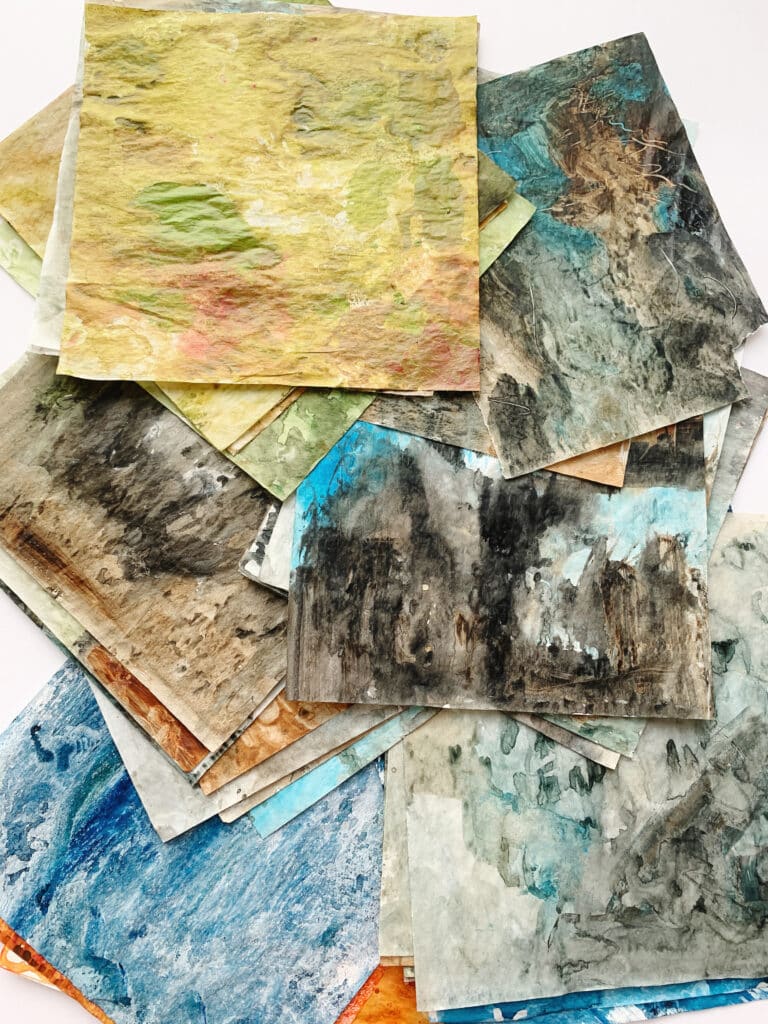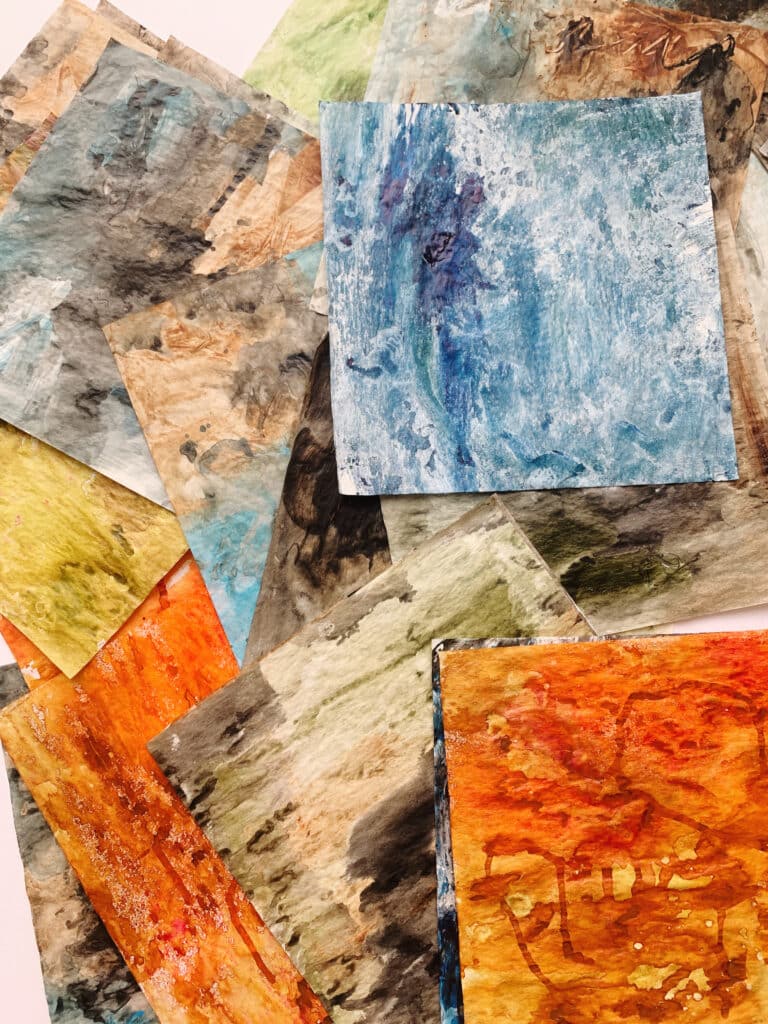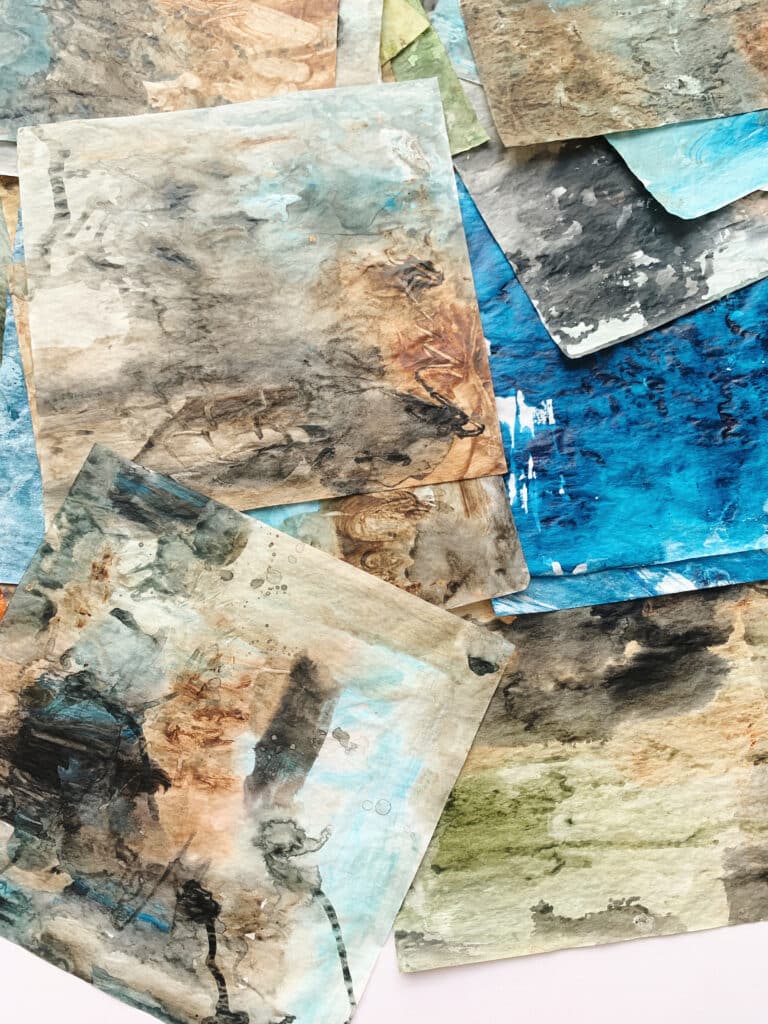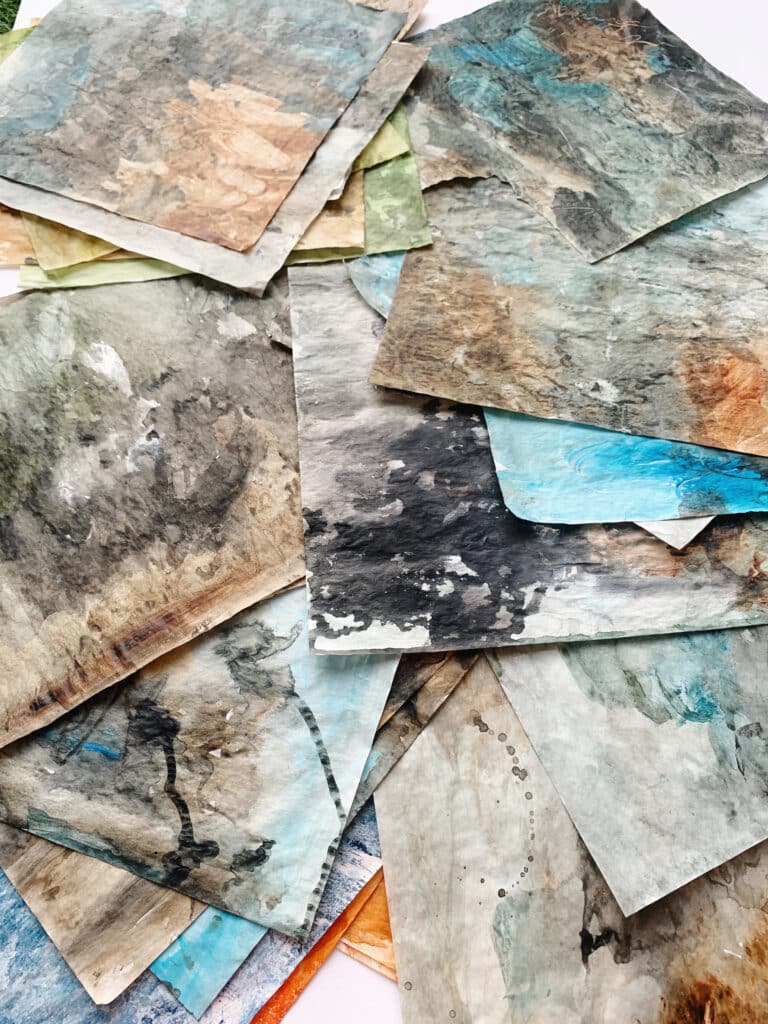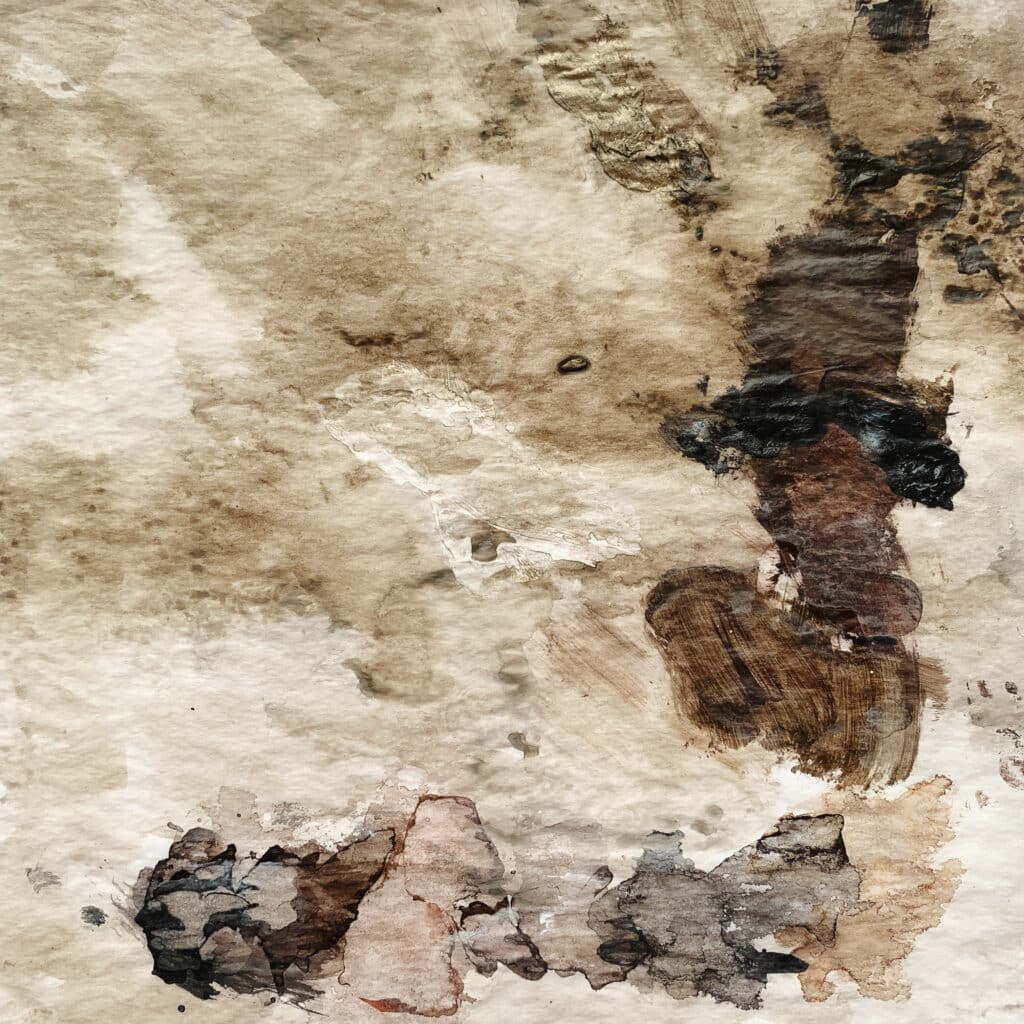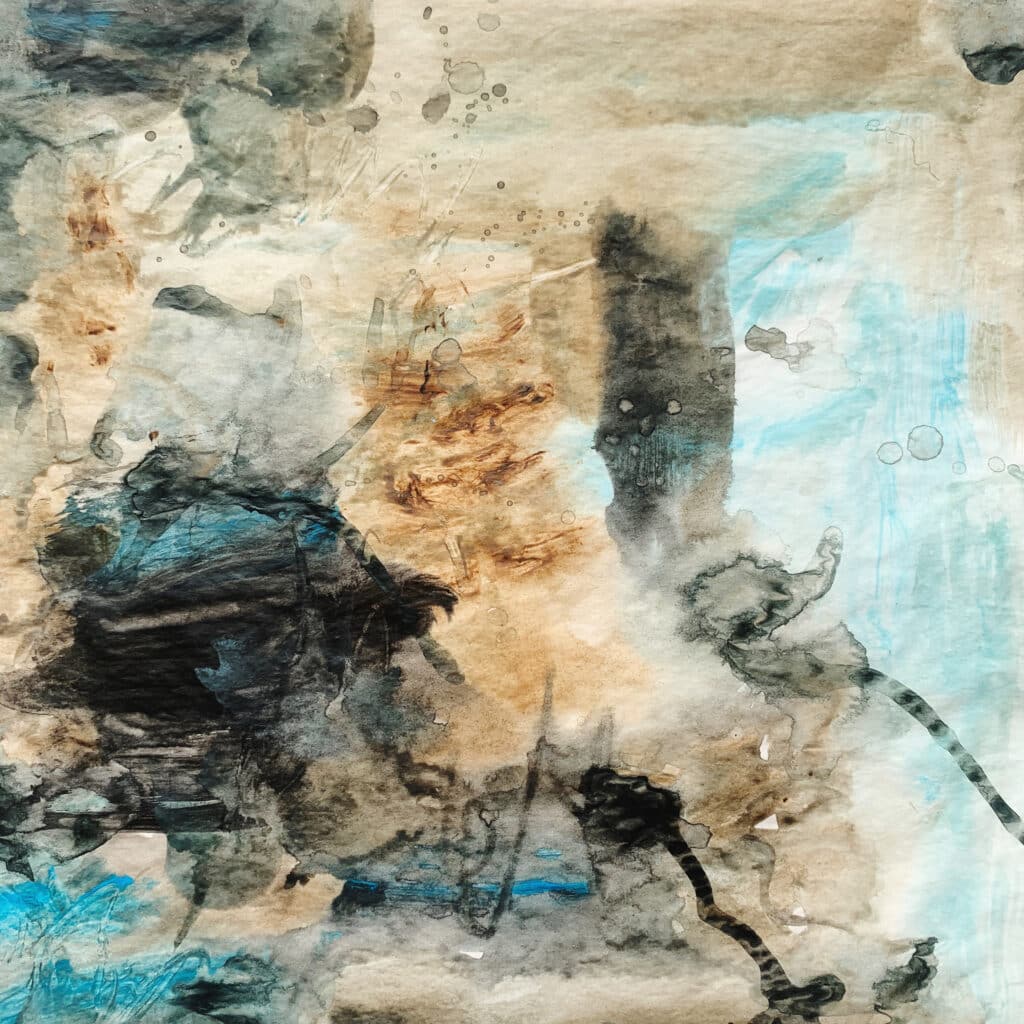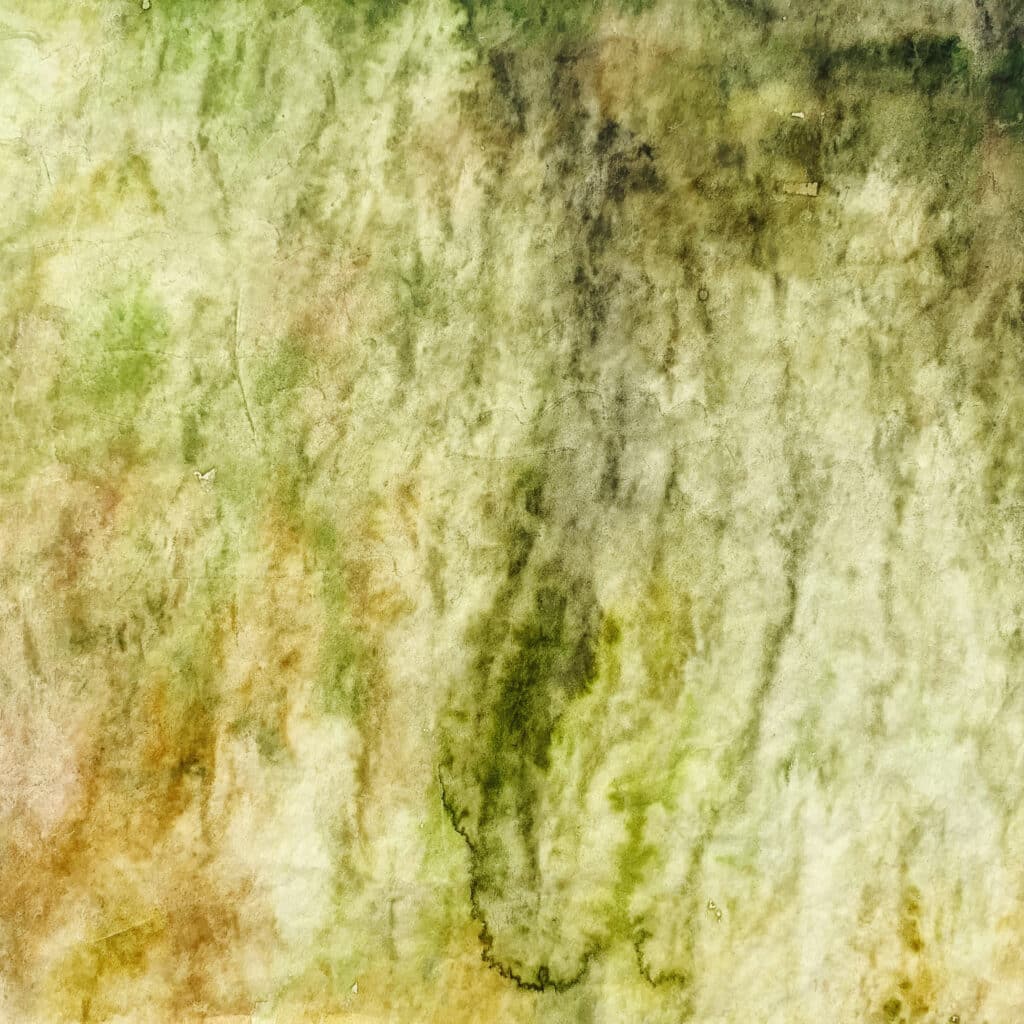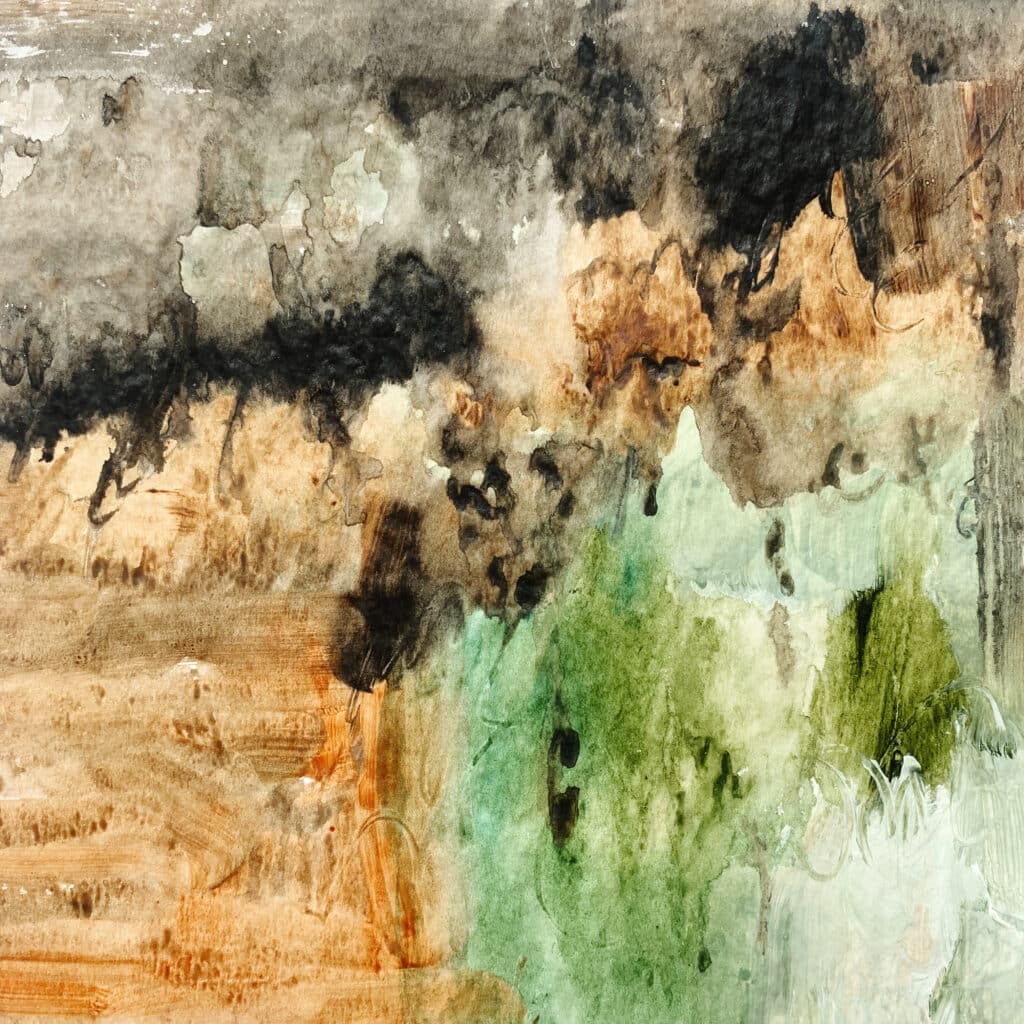 In the next category, I added some rubber stamp using black and burnt umber acrylic colors on the light abstract background colored deli papers, created in the previous category.
I added some texture paper on top of the deli paper to create some textures, but I dont think I'll do it more. I like the look of the stamps directly on the deli papers much more.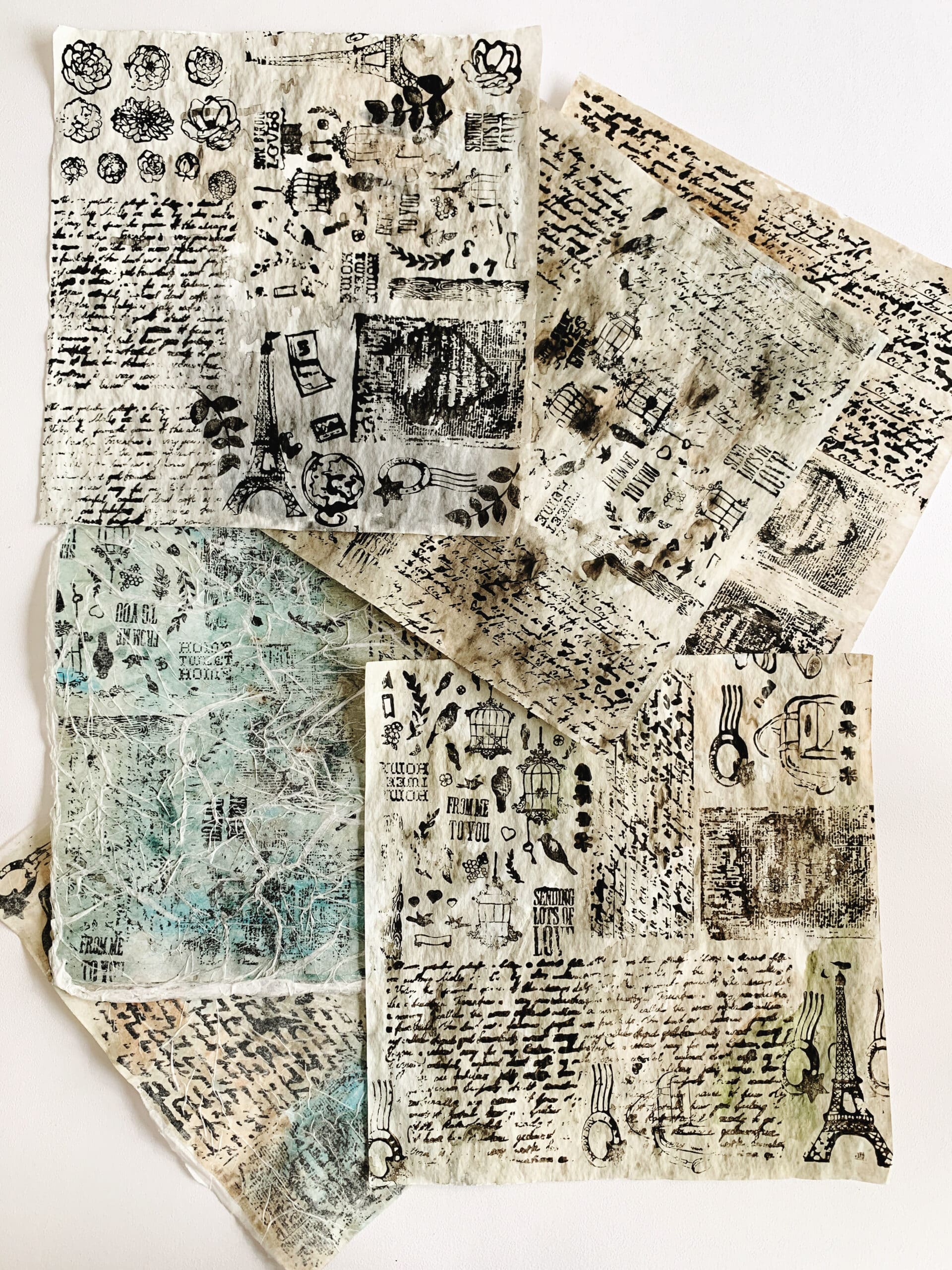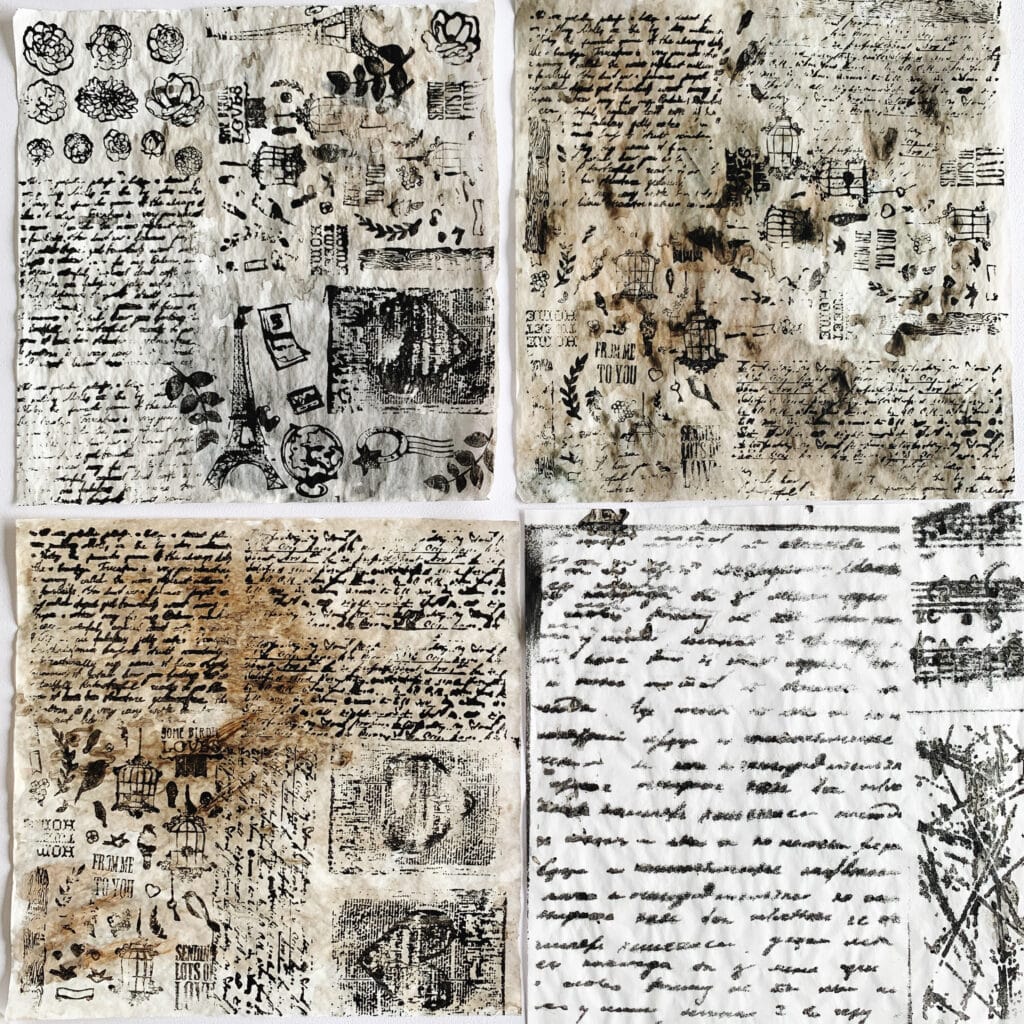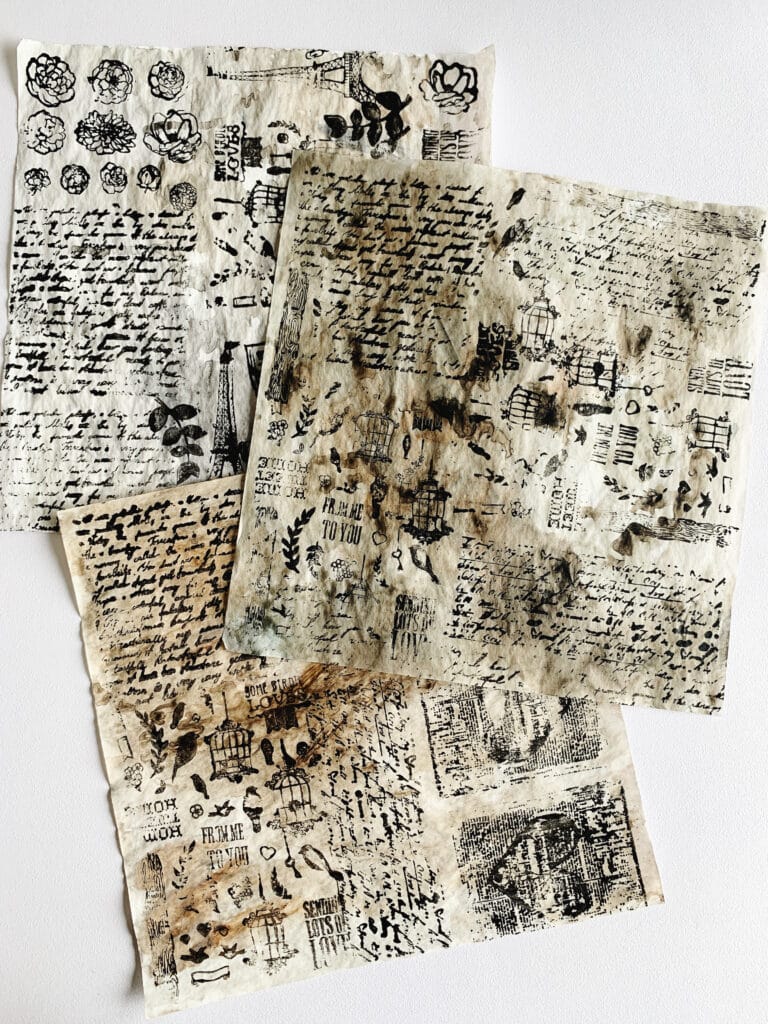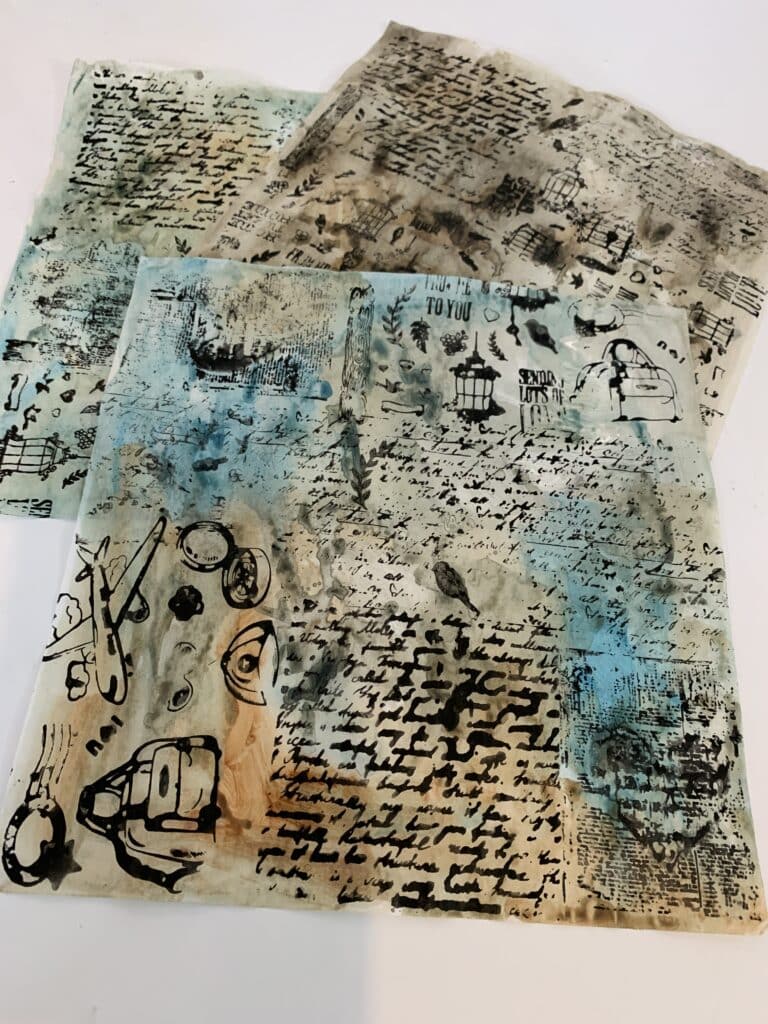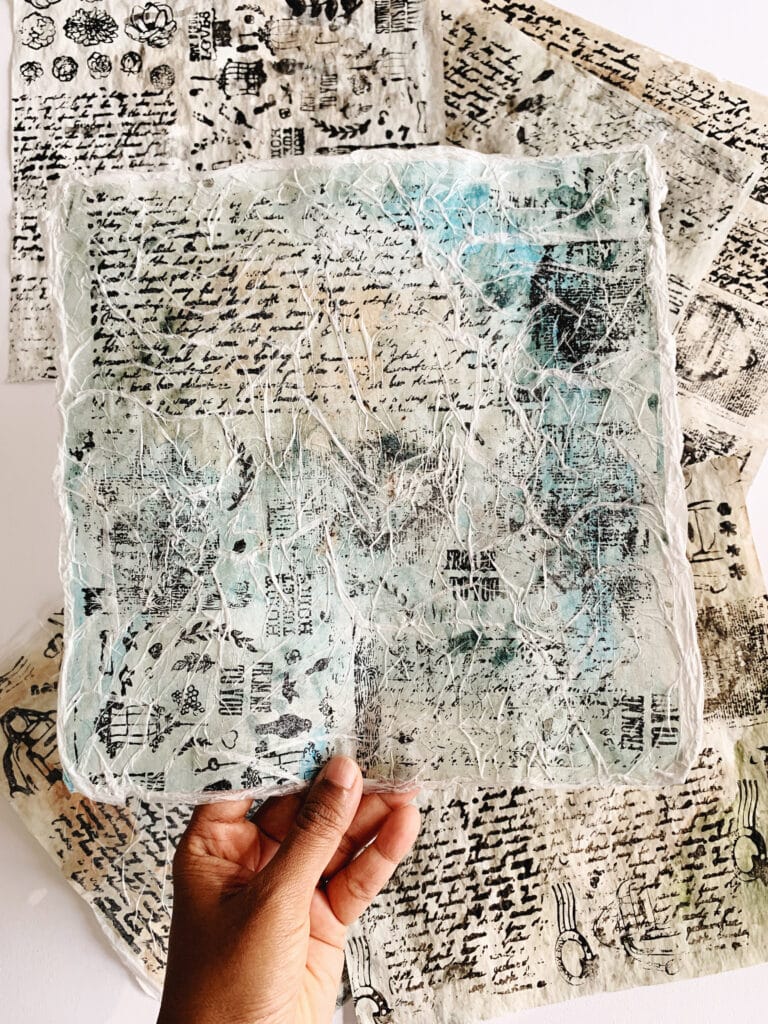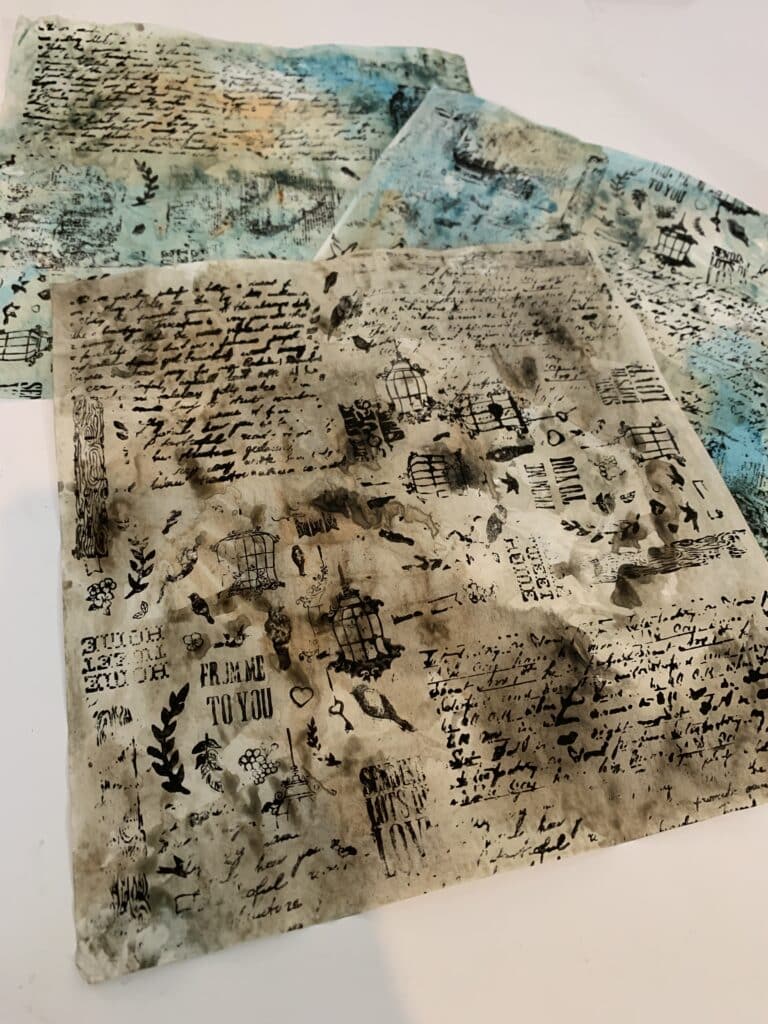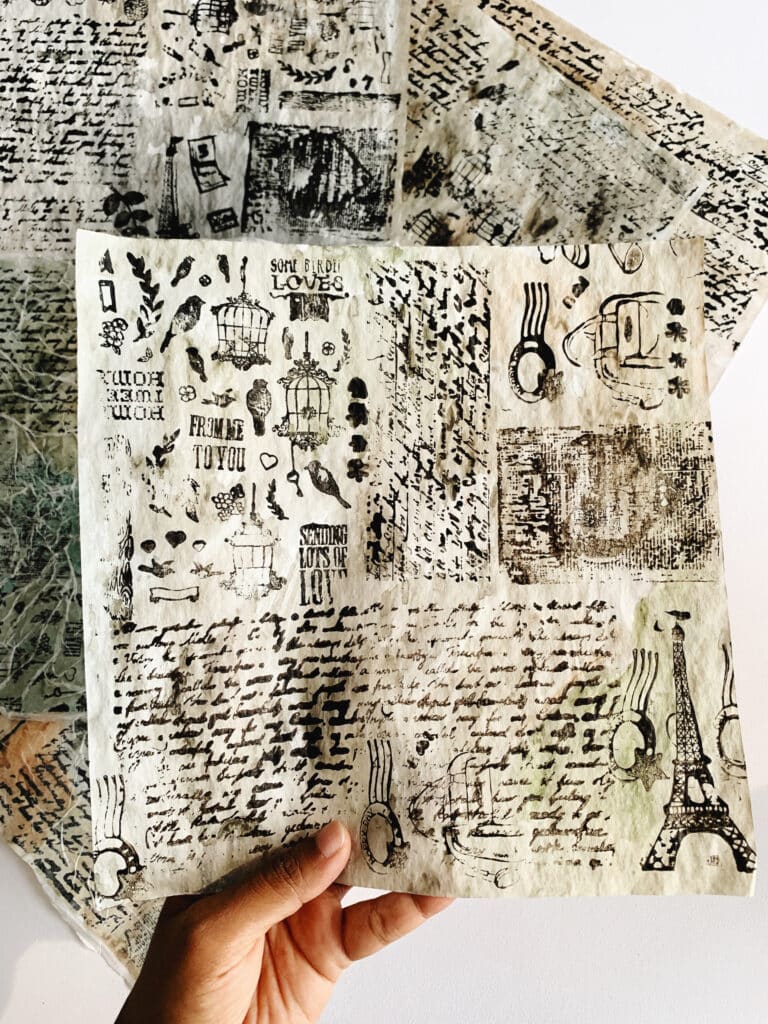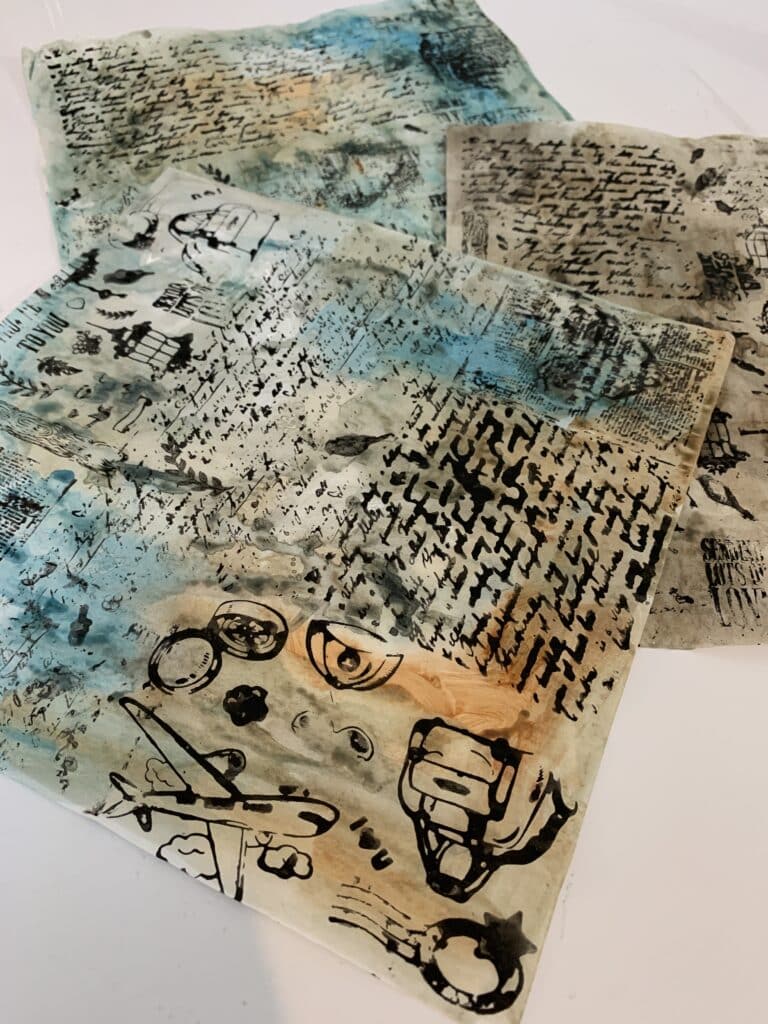 Next category I added black paint using stencils  – some on the blank deli paper and some on the colored background. I love both the looks.
I applied color through stencils in 3 ways – using sponge, stencil brush and spray paint. Out of the 3 methods, I love the spray painting method the best. I created my own spray paint by diluting fluid black acrylic paint and stored it in a spray bottle.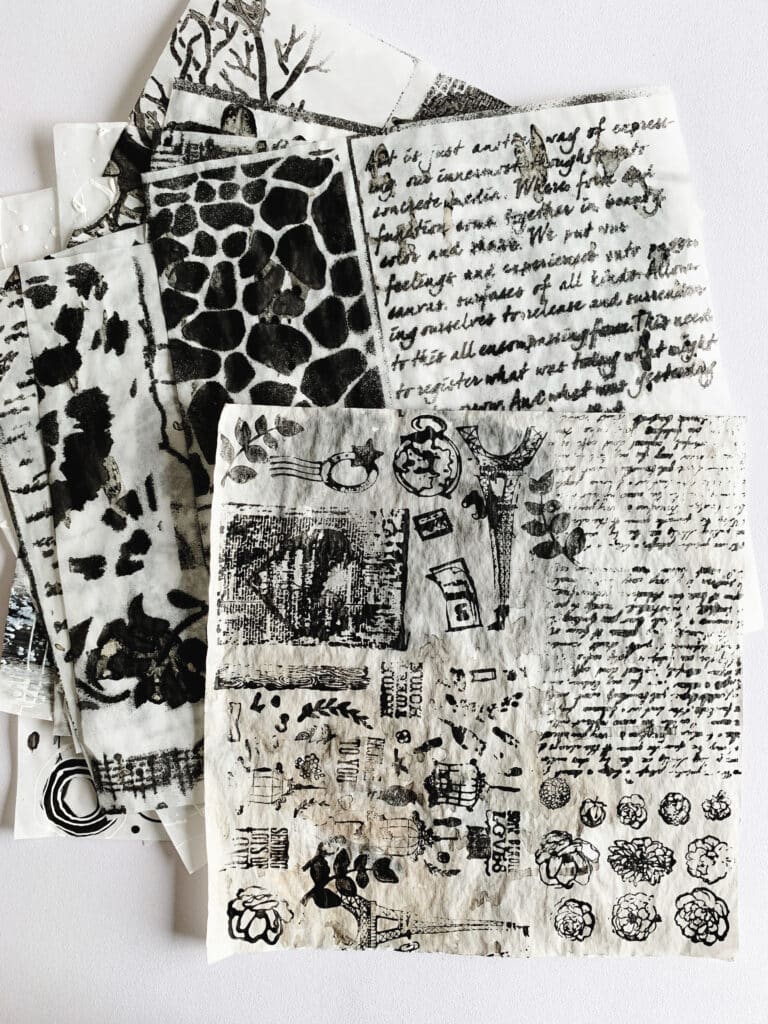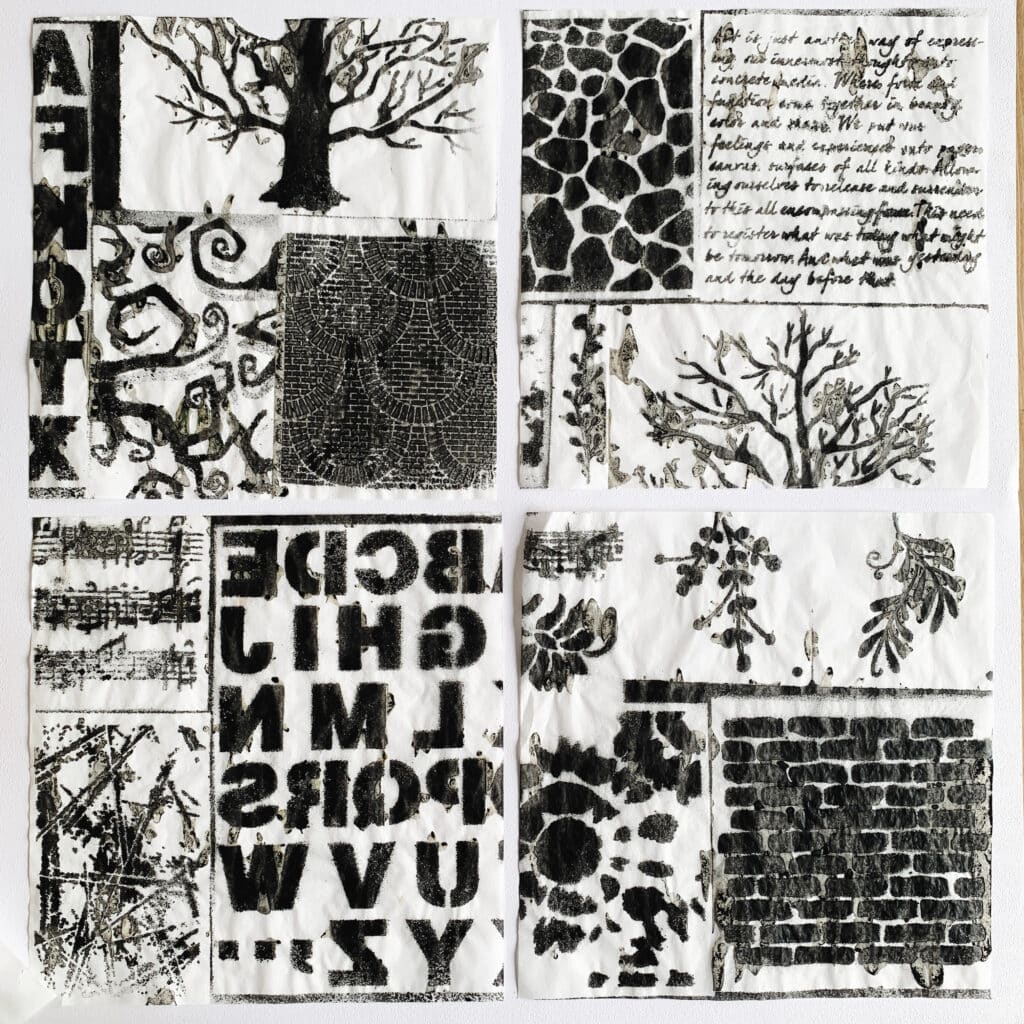 Final category, I added some thick texture paste on the deli paper. This I haven't experimented a lot, have done only on 5 papers. I'm not sure how this will look on a mixed media piece yet. So I'll create more later if I like it in a collage.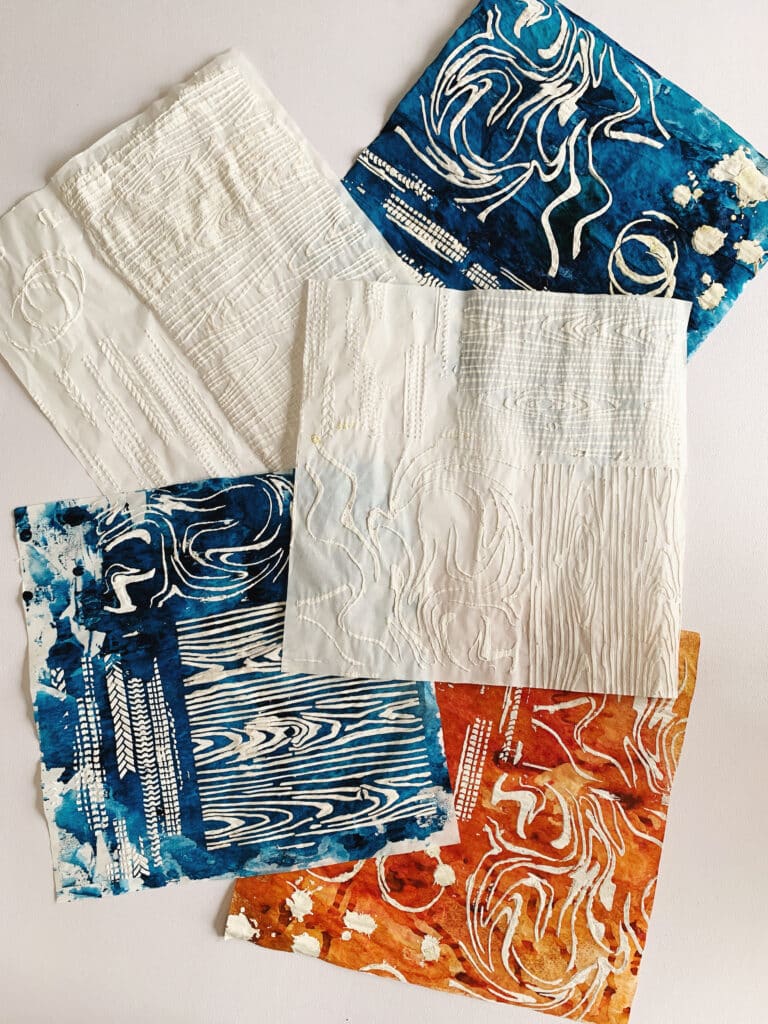 Now store all the pieces in a storage box. I created this box by gluing old book pages and then I use a seperator to distinguish between the different types of papers, for easy use.
If you wana know how I created these boxes, check out this blog.