Seascape sketchbook painting 1
I love painting in sketchbooks because it just takes the pressure off of creating masterpieces. You are allowed to make mistakes inside the journal and you can paint freely. 
In this blog, you can see my process of seascape sketchbook painting covering the whole 2 spreads.
There is a process video at the end of this blog!
MATERIALS YOU NEED
Acrylic Colors:  
Teal Blue
Dark green
Brown (burnt sienna)
Surface:
I painted in a A5 acrylic sketchbook.

.
Acrylic Brushes:
I used a size 4 flat brush from this flat brush set which is perfect for this canvas size. If you are painting bigger, then switch to a size that is proportionate with your painting surface.
Size 4 liner brush from my favorite miniature brush set
Pin the below image in your Pinterest board for future reference.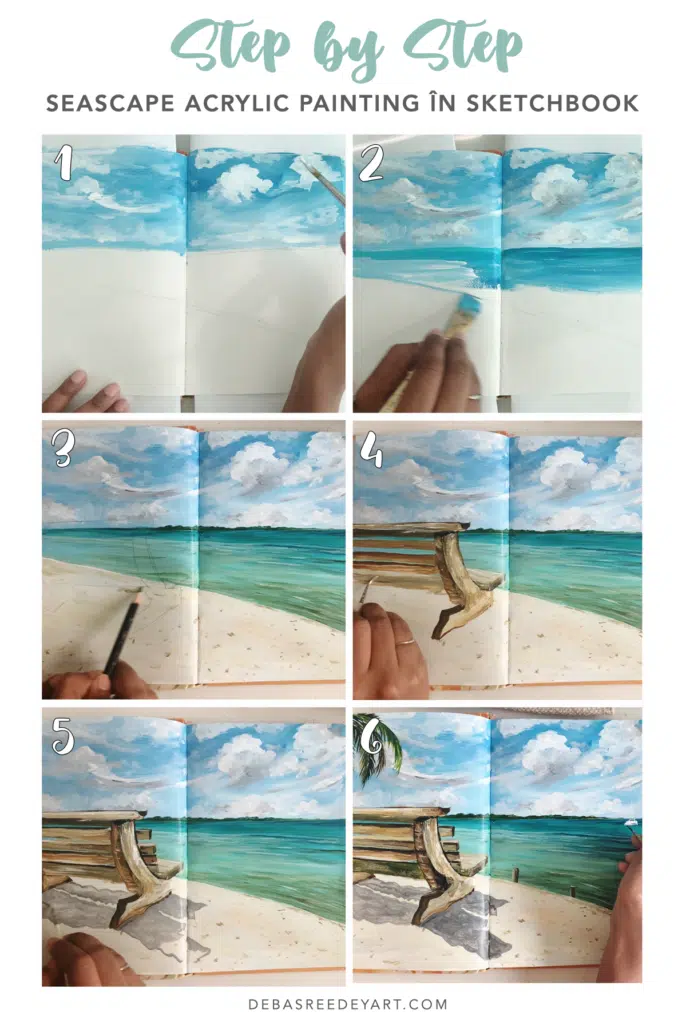 1. Blend teal, prussian & white to paint the sky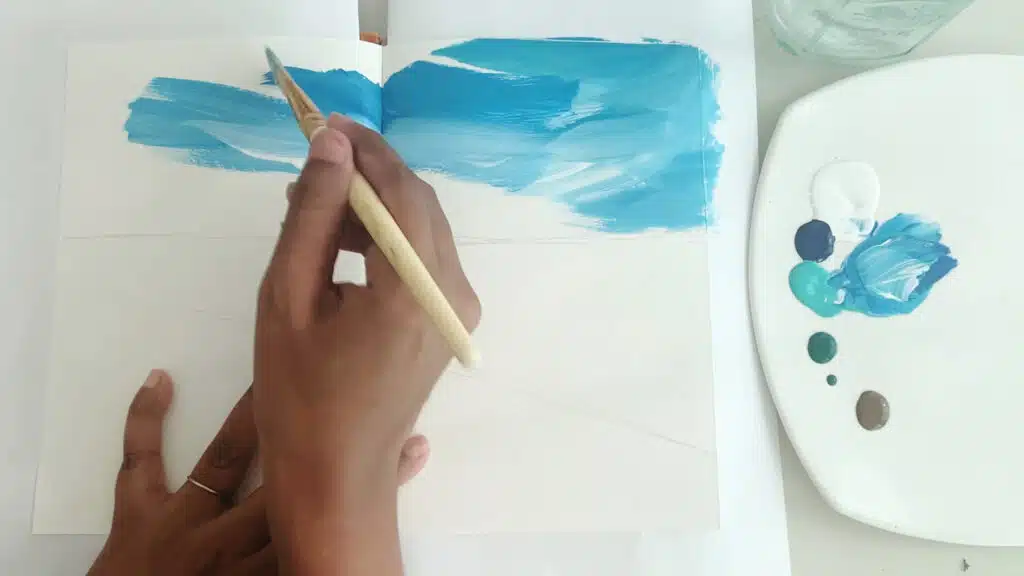 2. Add clouds & its shadows with grey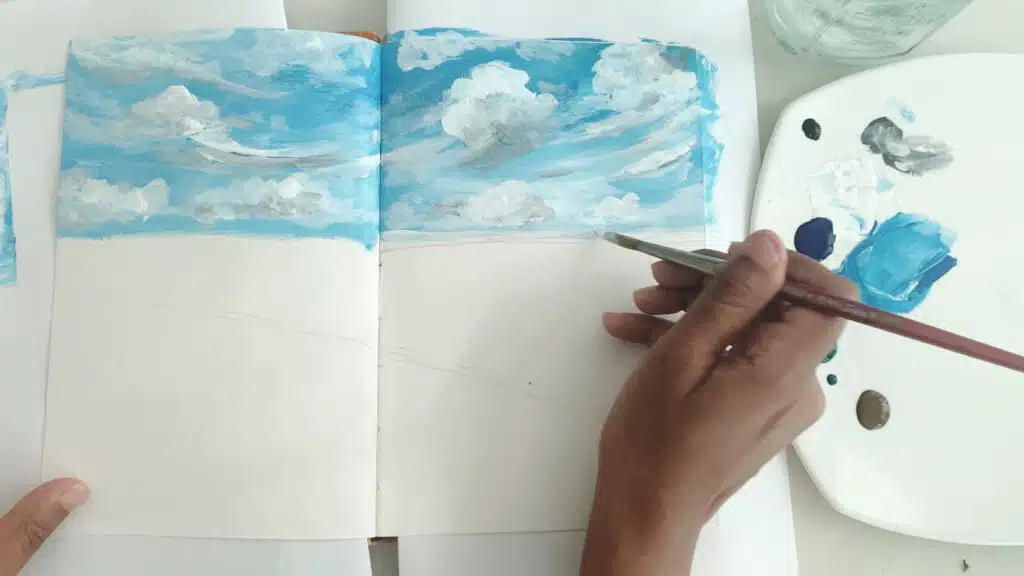 3. Paint the ocean using horizontal strokes
4. Add green and brown to create natural sea colors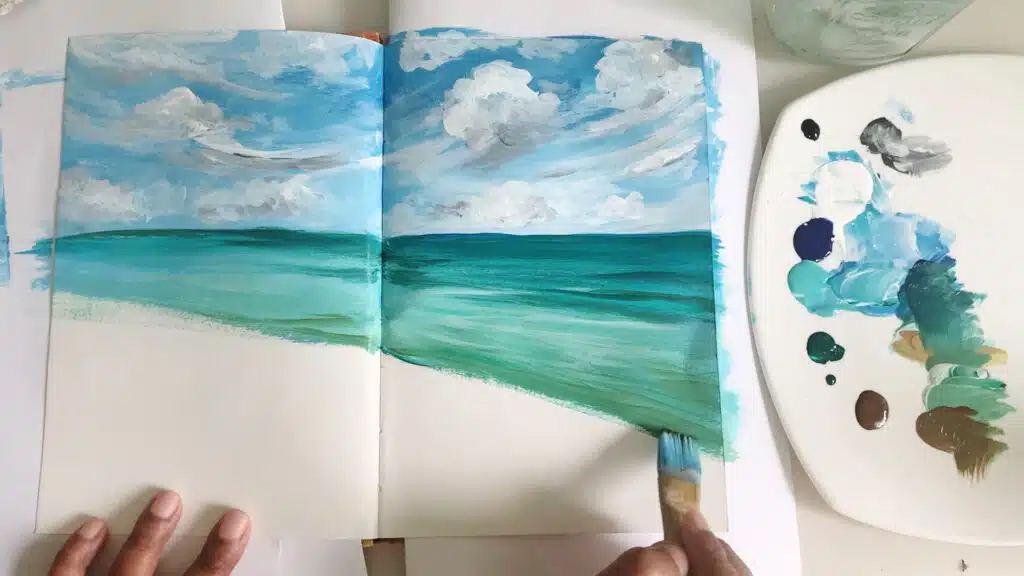 5. Paint the beach using brown & white
6. Create sand texture by adding small strokes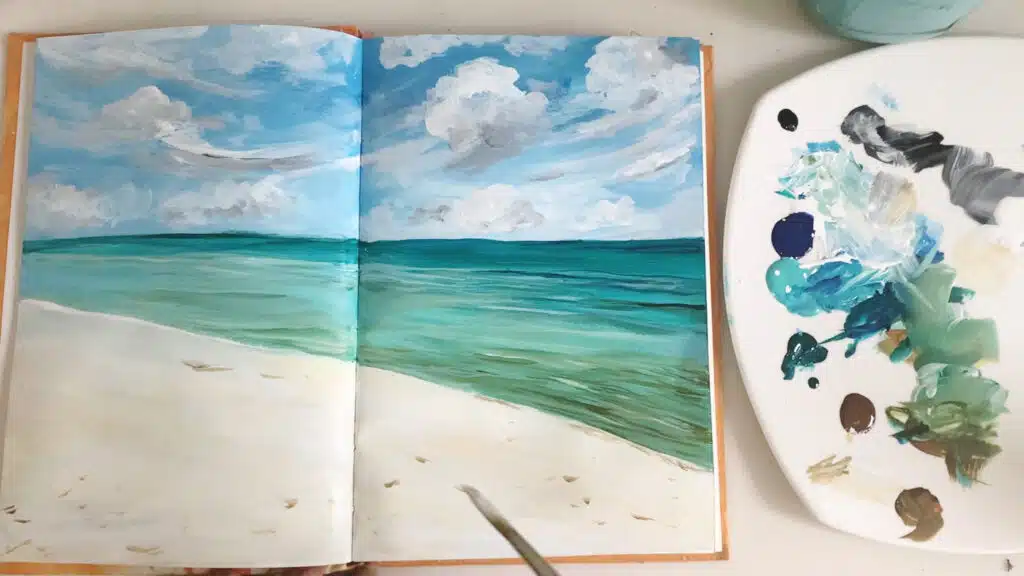 7. Draw the bench outline
8. Fill section wise using brown, white & black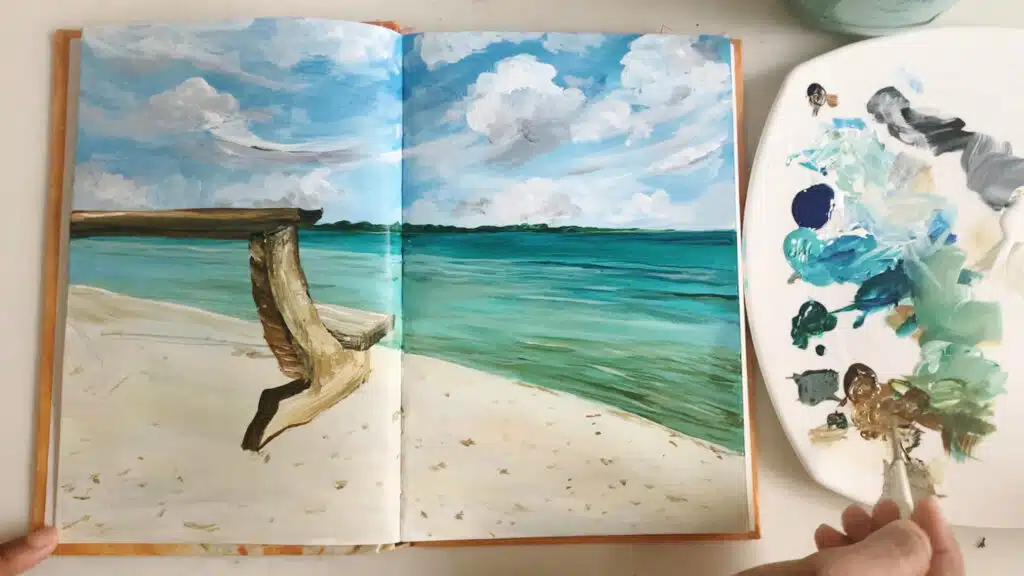 9. Highlight with light colors to create dimensions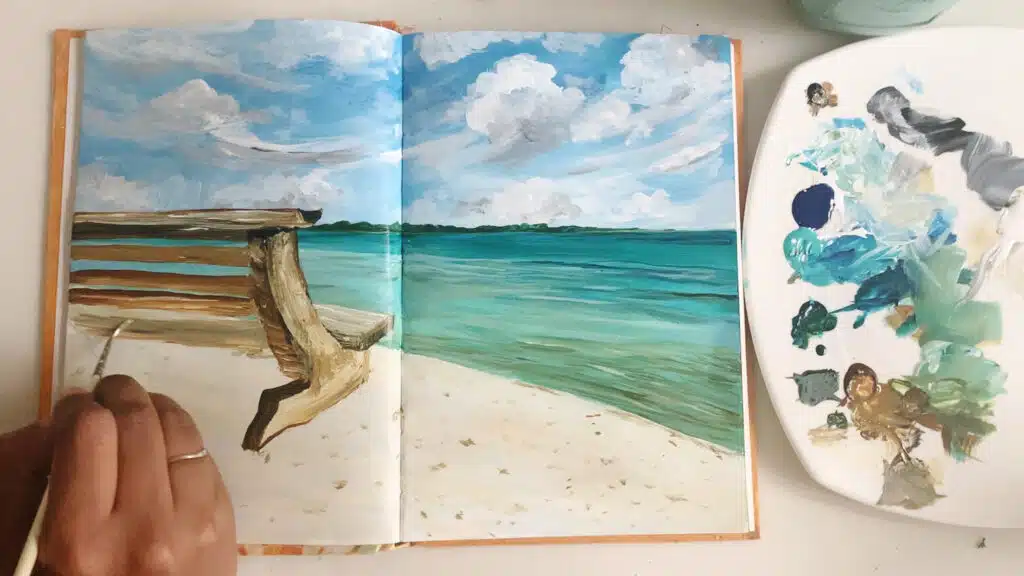 10. Add shadow with dark colors to create forms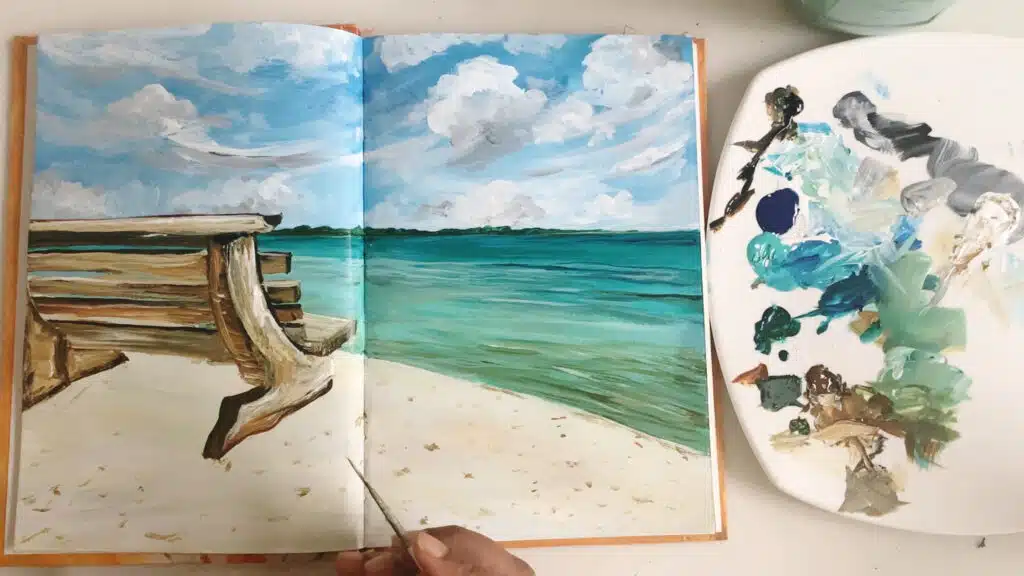 11. Paint the bench shadow on the beach
12. add some more elements to finish the painting
And that's it… just by following these 12 steps, you can now created your very own seascape  painting in sketchbook.
Did you enjoy following this tutorial? What is the next painting you want me to teach? Let me know how it turned out for you by commenting below!
Happy Painting!
Pin the below image in your Pinterest board for future reference.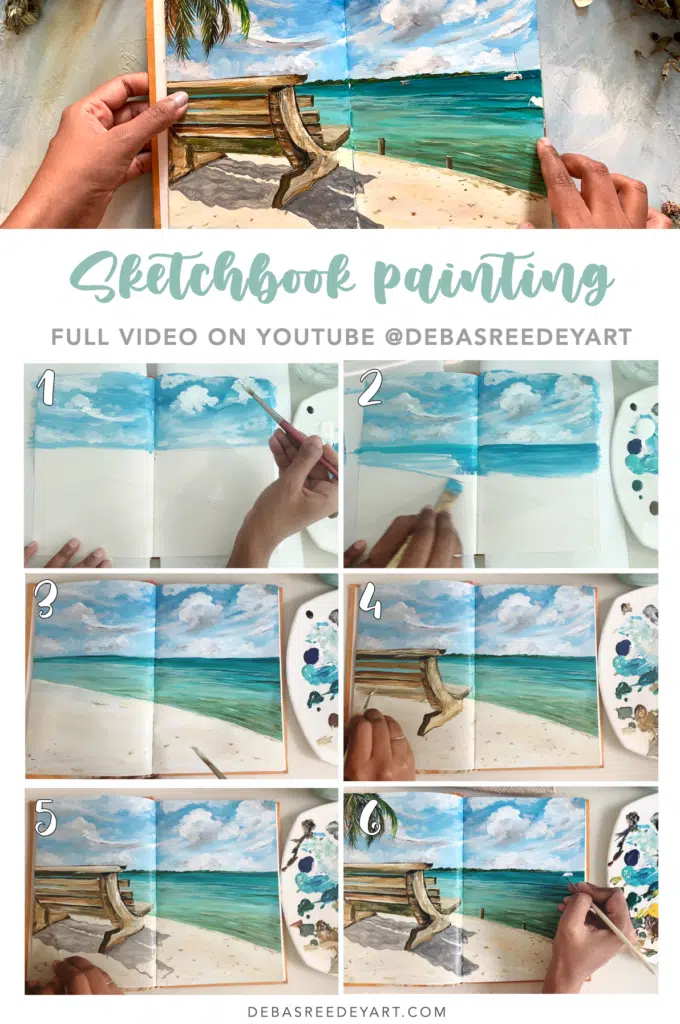 If you need more guidance, watch my process here: