Would you believe it if I say this is the first time I actually painted botanical leaves in my sketchbook?
I remember those childhood days when I loved sketching all the botanical elements in the botany class. Even though I hated biology, I loved all the sketching the drawing in my practical book. I remember while sketching I always thought about what would it look like if I could add colors to them and make a painting.
That never happened!
Until today.
It wasn't planned. I just decided to show up at my sketchbook and see what I wanted to do. And I felt drawn towards painting leaves.
The bottom journal is the first spread I created. You can see my amateur strokes in them because my fingers were trembling the first time.
Anytime we try something new, fear grasps us and the thought of the final look and perfection cripples us. I saw the fear and went ahead to paint!
The journal spread got a layer of background coat, which I consider myself a pro at, with some green and purple.
After that, came the fearful part – painting leaves.
In my mind, it felt so easy to look at others' painting leaves. I mean com'n how difficult can it be to paint some simple leaves, right?
Wrong. When I started painting, I realized how our minds trick us into believing something so untrue.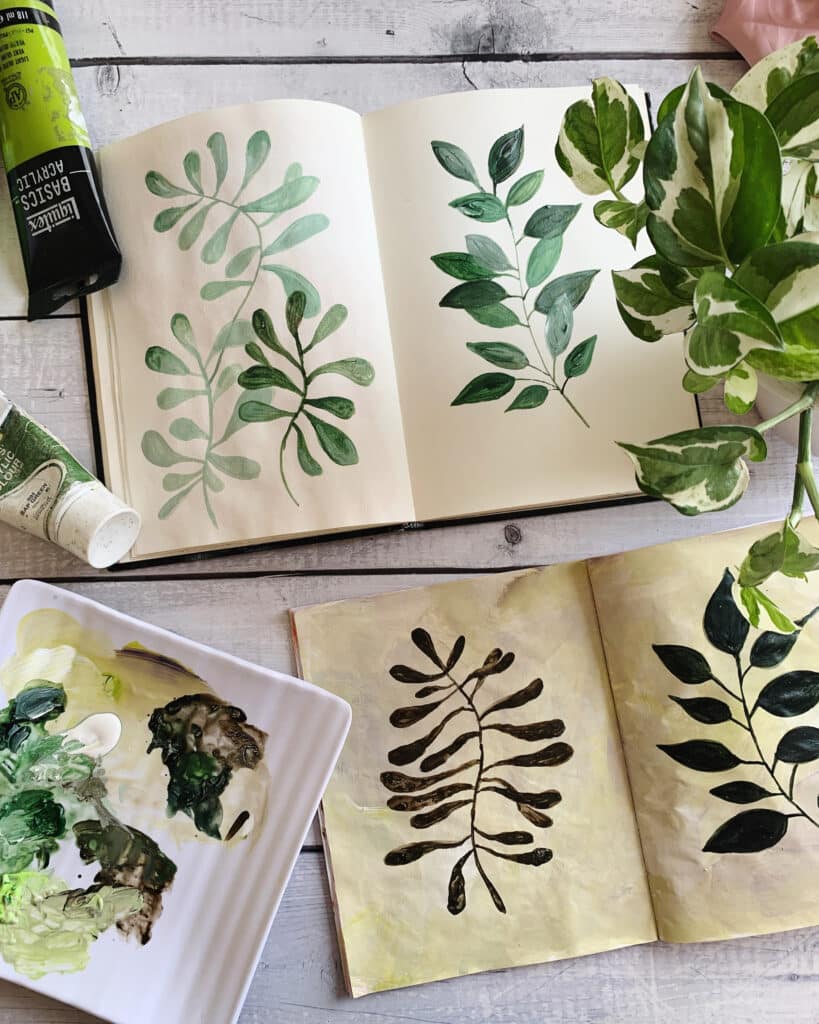 The second spread I did is the bottom journal in the below image.
This time I tried adding some of my own abstract paint strokes – and this brought a smile to my face. 
I know that I don't like realistic painting, and yet in the first one I was trying to paint realistic leaves. 
This is a good way of knowing our unique style in art – observing how we feel while painting!
And to test it out, I created another spread (the journal on top in the below image)
It felt right this time. I experienced joy in the process. The goal of this exercise is achieved!
Finally, I noted down the colors I used in the exercise. Understanding colors & color theory has become a big part of my creative exercises, ever since I've fallen in love with colors while researching for my online course – Color theory masterclass. 
My target is to work with a limited color palette and create multiple shades from that limited palette. Today I used mostly sap green & raw umber, with a little touch of brilliant yellow green and light olive green.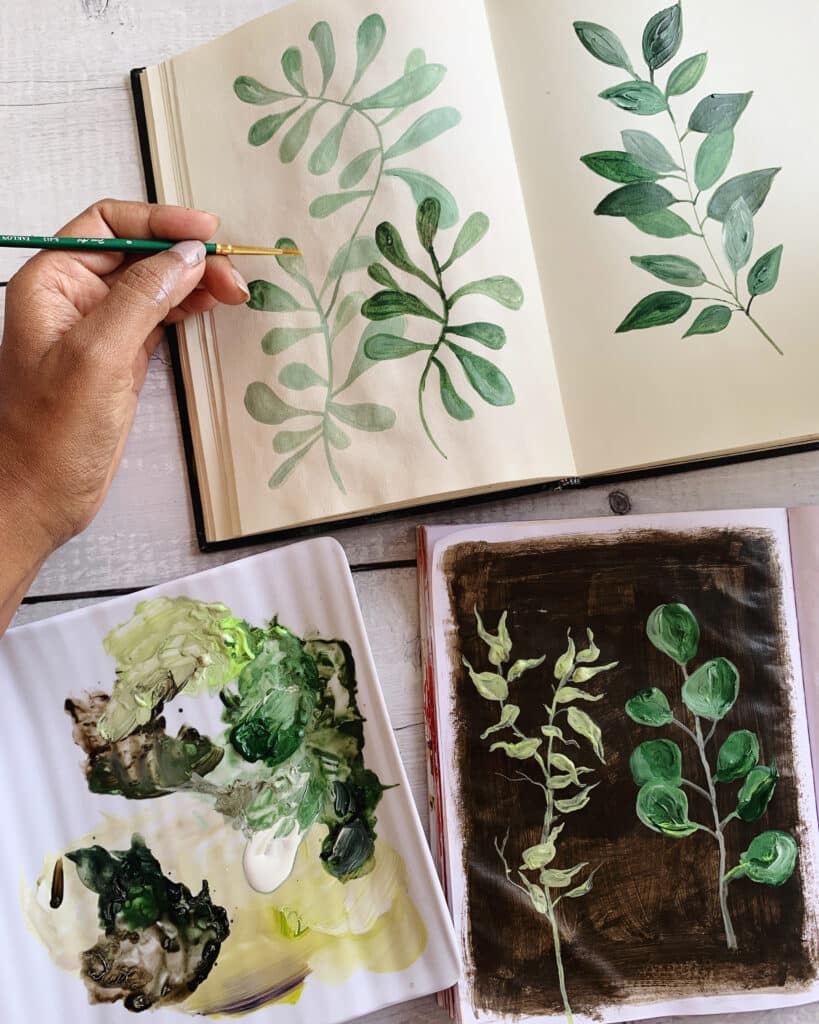 And my abstract botanical adventure came to an end for the day.
Another adventure will begin soon 🙂