During the week 2, as I was learning to pay attention to detail, I decided to take myself out to a local florist and buy my inner artist some flowers. 
(But before anything, I must confess the huge amount of resistance I felt inside of me, to get me off the couch and drive to the florist shop. My mind told me a hundred reasons why it is a better idea to lay on the couch and spend a relaxing sunday afternoon! Yet I pushed myself out with all the strength I had. And I'm glad i did, because the later half of the day became a complete new adventure!)
Even if I've bought hundreds of flowers in the past, I realised I hadn't ever paid much attention to them, like looking at the centre of the flowers, seeing their individual petals, or seeing the exact shade of color on them, how 2 colors mixes, how the petals wrap themselves around. 
So with that in mind, I bought a bunch of flowers and created a bouquet in my flower vase.
I wanted to find out how my inner artist responds after seeing these intricate details.
Below are some images of my flowers.
And she wanted to draw.
I'm not much a drawing person, I can hardly remember drawing. But from Alisa Burke's bouquet class, I had learnt to draw the flowers in my sketchbook. So I did. Initially my hands trembled, thinking how I may not be able to draw flowers, but with each stroke at a time, I continued drawing and it just turned out fine. I almost loved what I drew.
The process of looking at flowers directly and then sketching with a black pen, had a completely different feel than watching someone else's flowers. It was a very new experience for me.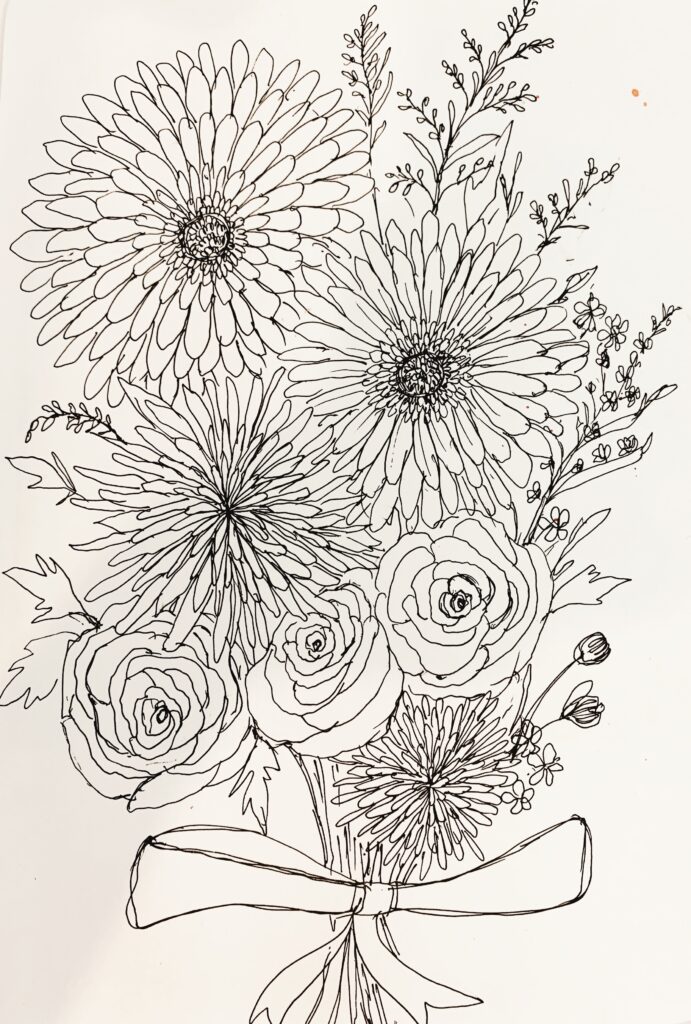 It was a new experience, one that I did not completely enjoy. Yes I did like it, but I felt I wanted to do more. Then I turned into Christine Karpiak's class from the Wanderlust bonus lessons, that I had seen a few days back, but never thought would try (because my mind thought it's a silly idea).
Just because I had the flowers to stare at, I opened her lesson and followed her instructions. 
It was almost magical, to see and create a page with real flowers in my sketchbook. I had some dried flowers from before also, which I used in this project.
And this is the page that got created in my sketchbook.
Let me share the steps I followed for this project.
First I added some dried flower petals and leaves on the canvas, using a gel medium. And added some molding paste with the back of leaves to create some gorgeous textures. 
I love textures and that's why this project filled me up with joy.
Once it dried, I added some watercolor on top of it to create a background.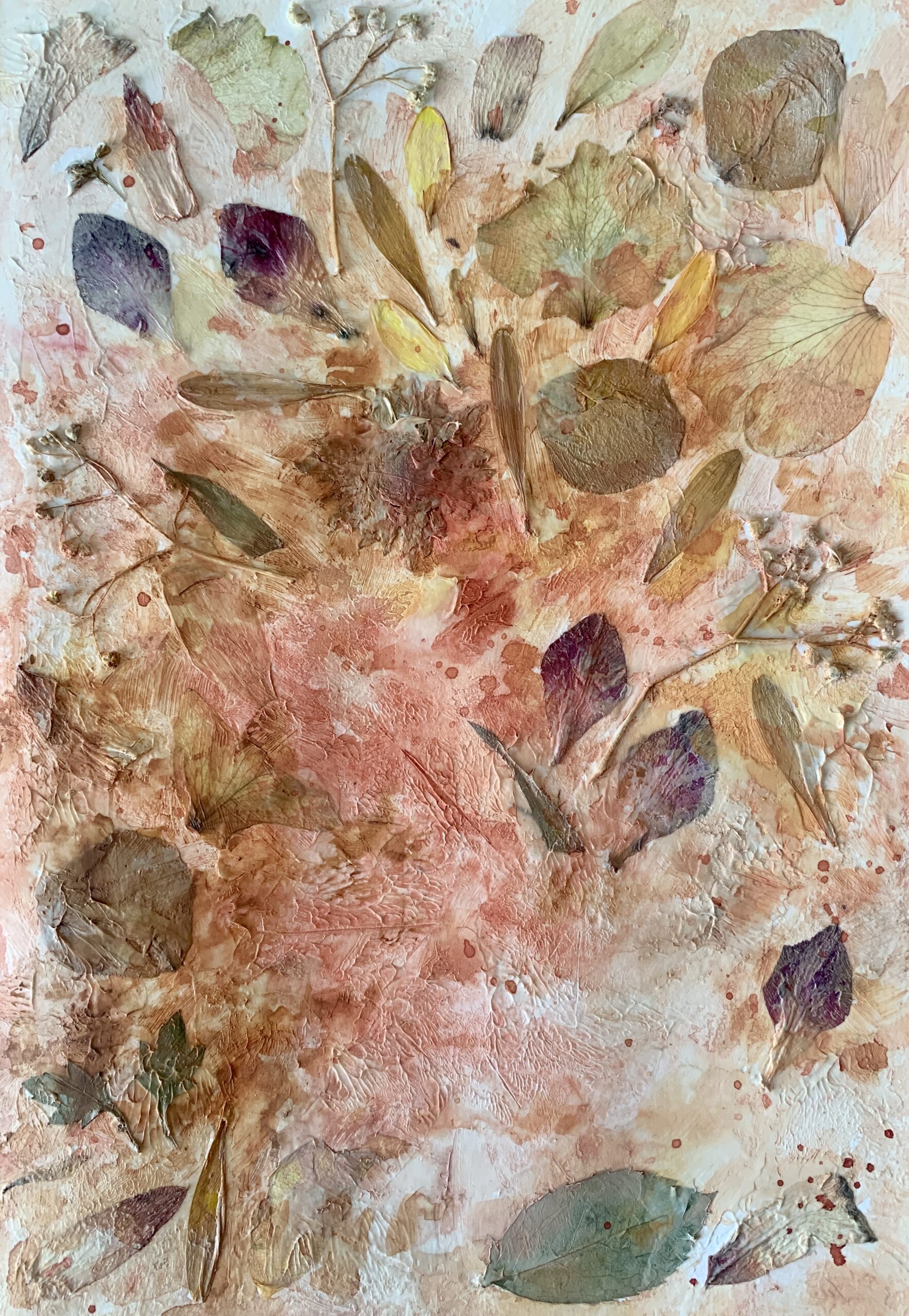 Added some white paint over it to create more textures and let it dry.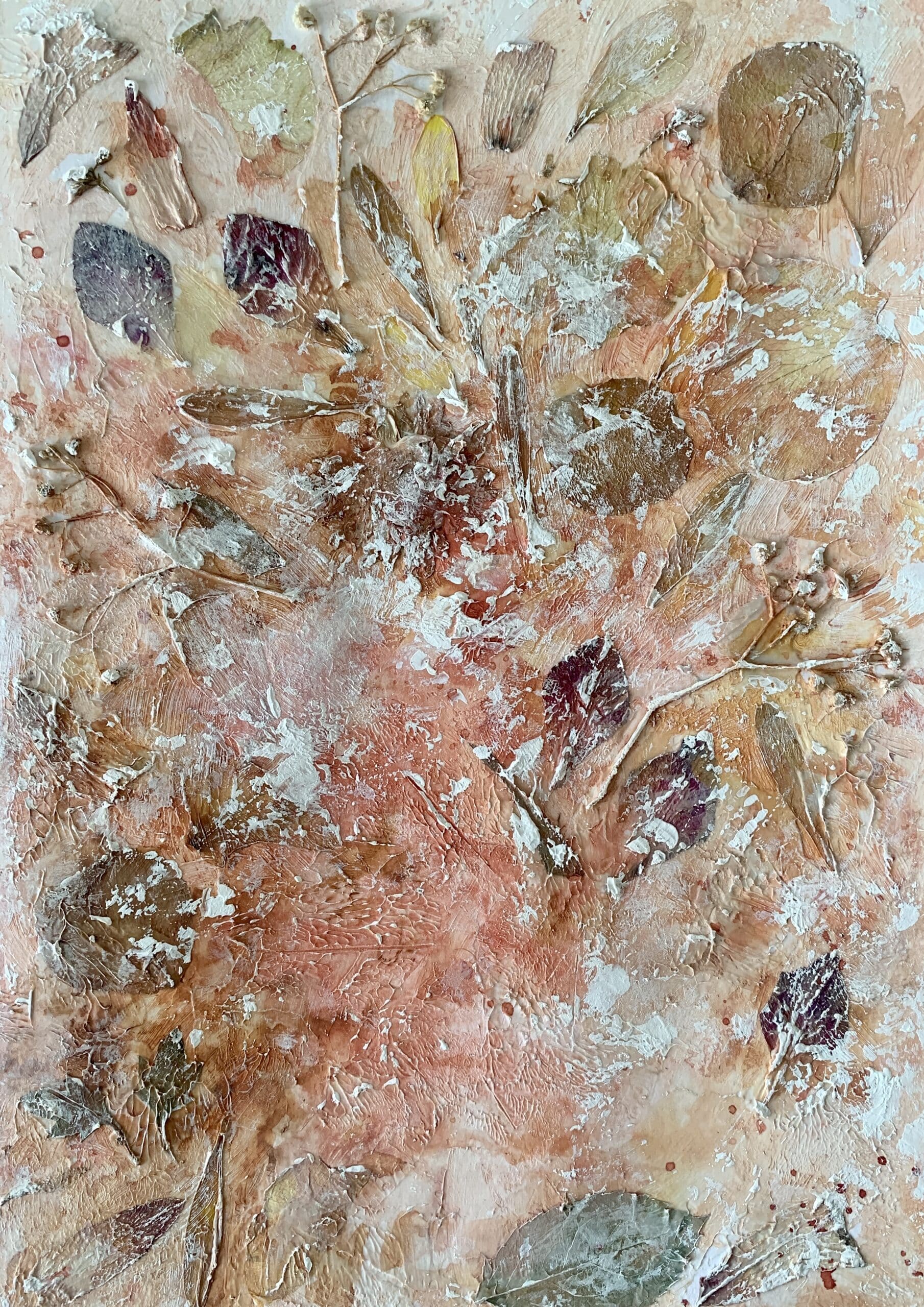 I took a break at this point and ended my artist date. 
Next morning, during my morning walk, picked some flowers from the road to use in the journal because I didn't want to tear up all my gorgeous flowers.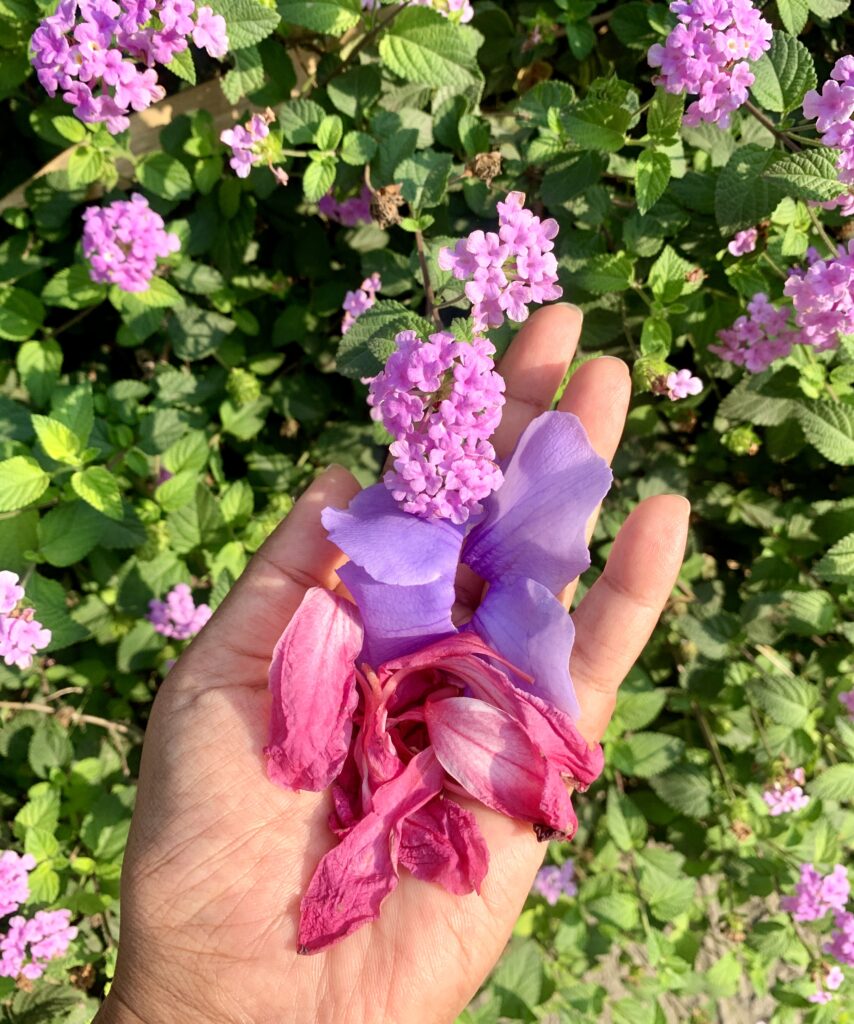 And created this lady as a focal point.
Added some more white textures and marks.
And placed the girl on top of it.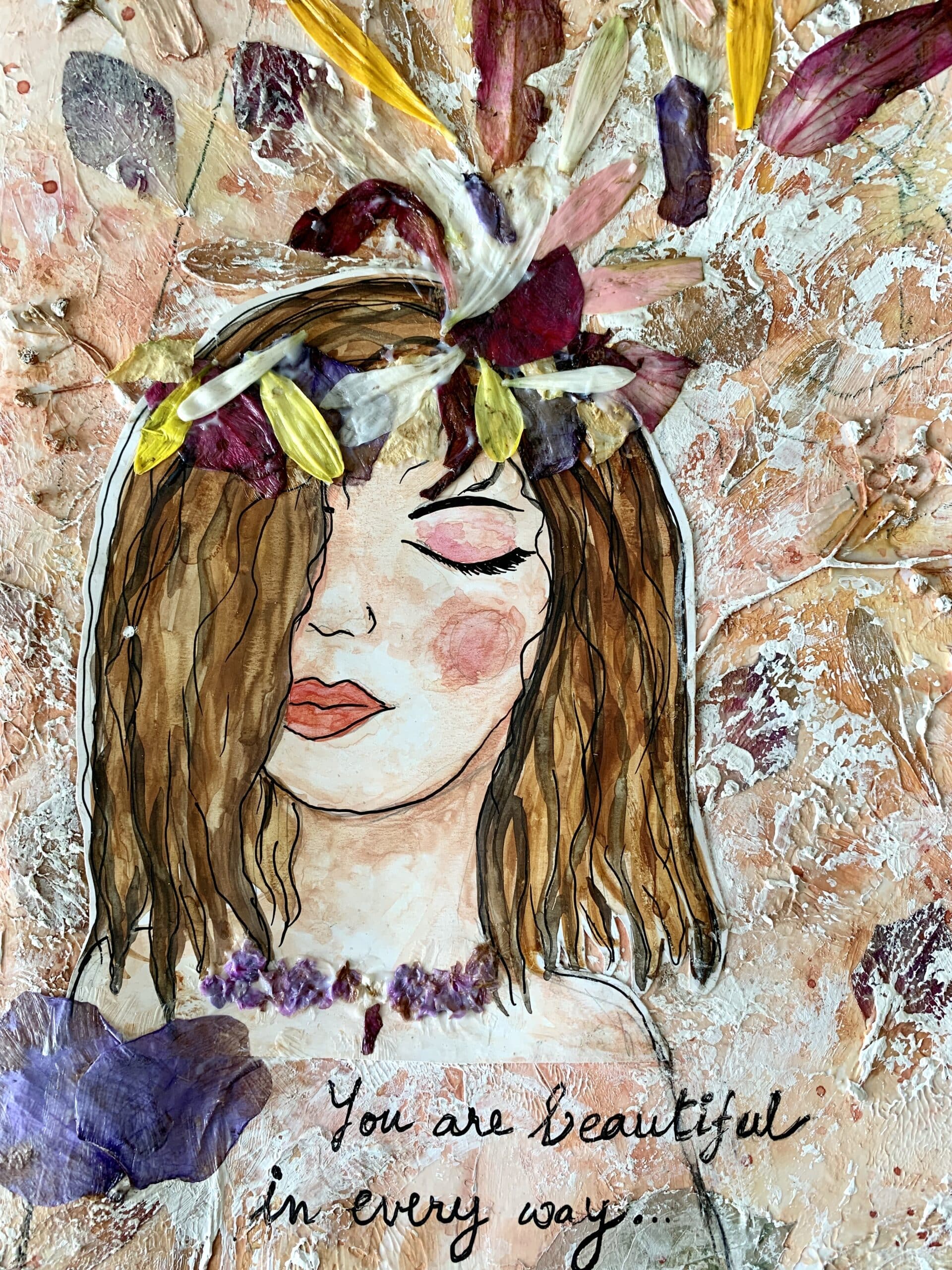 Here are some closeup images of the textures of the flowers on the journal page.
Working on this project made me feel alive and bursting with joy and wonder, and I'd say it was a perfect date for my inner artist.
I can feel she is starting to open up to the new possibilities!