Somehow this artist date chose me instead of me choosing it. Last night, after I finished work and dinner, I just thought of doing the Day 1 of daily emotions challenge which is part of the Creative Sparks Library, which is free for everyone.
This is what happened last night after finishing the Day 1 prompts.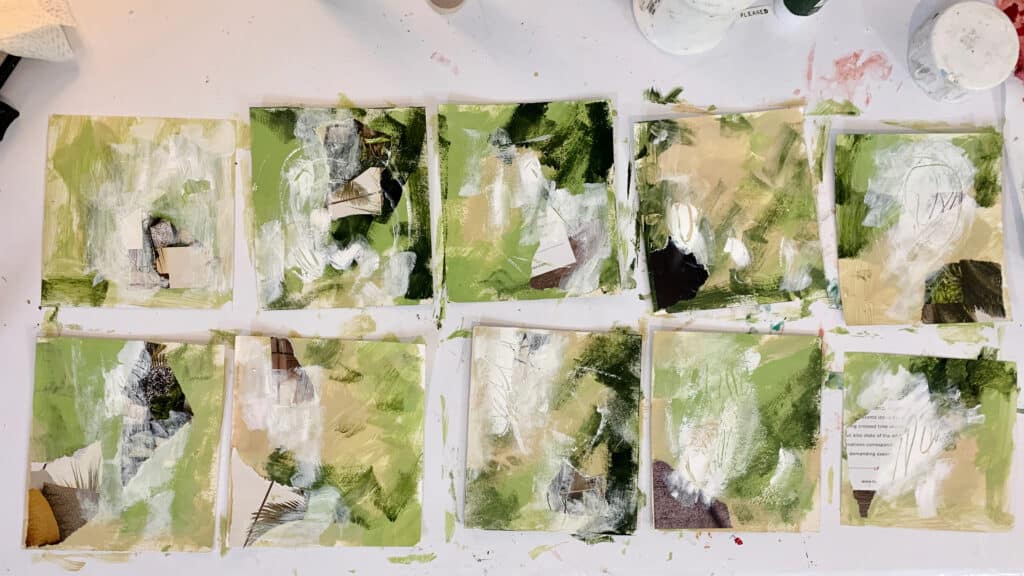 Then today morning I started working on these 10 pages again with the Day 2 prompts. And I'll share images below as and when they progressed, as I kept following the prompts.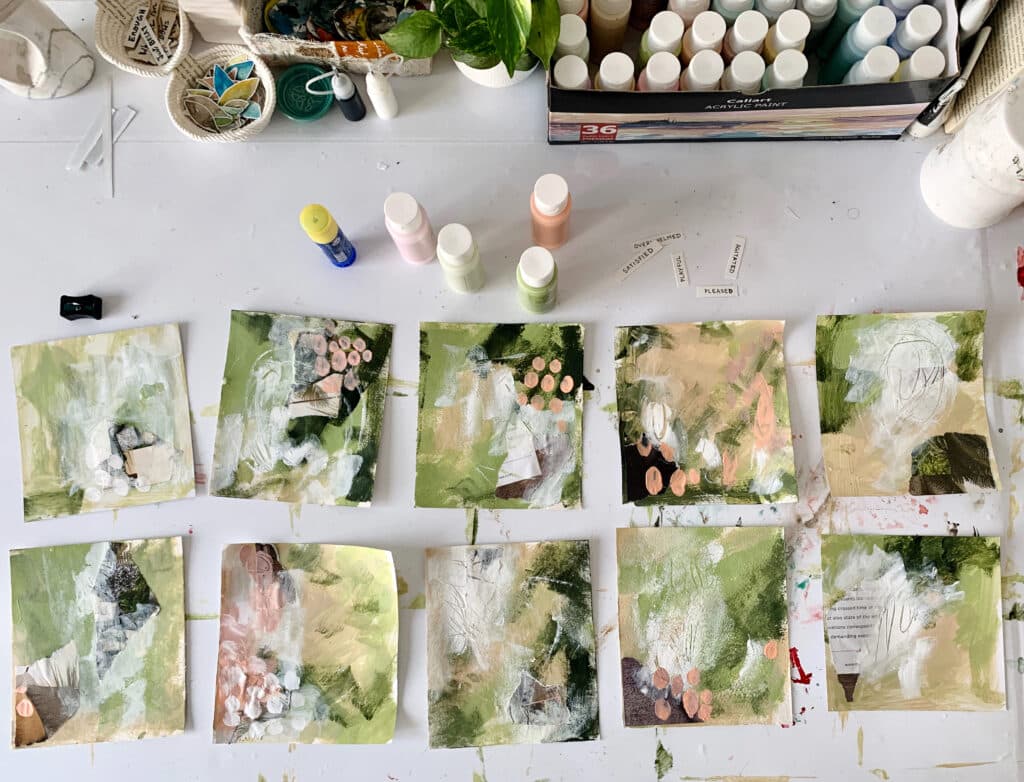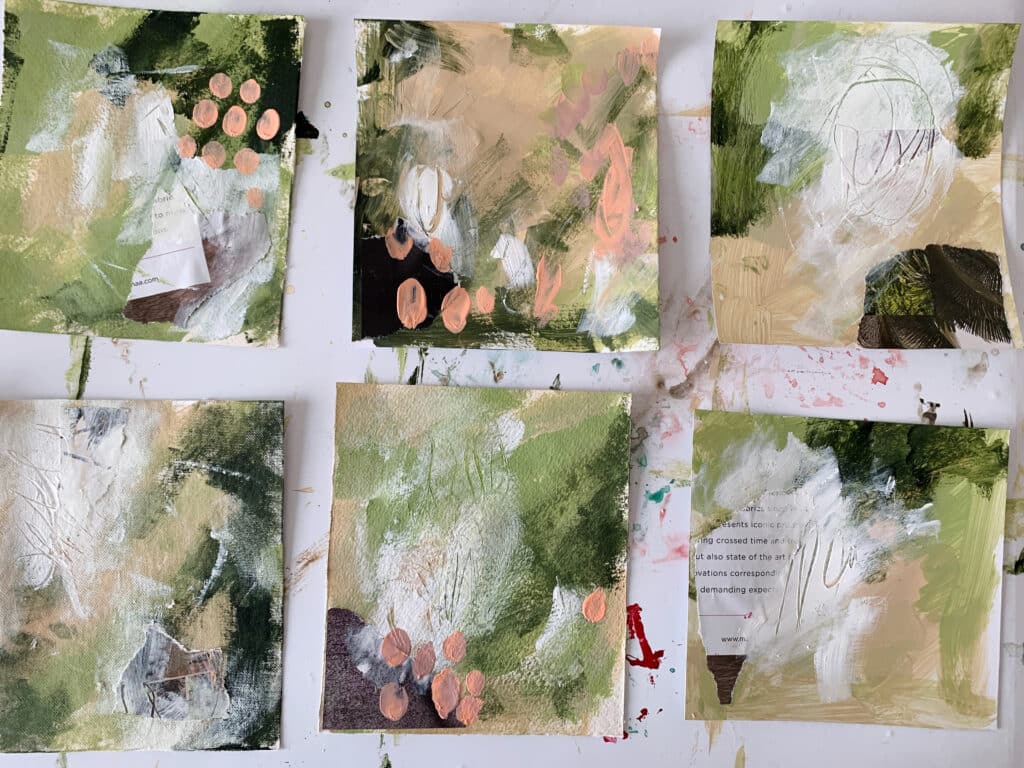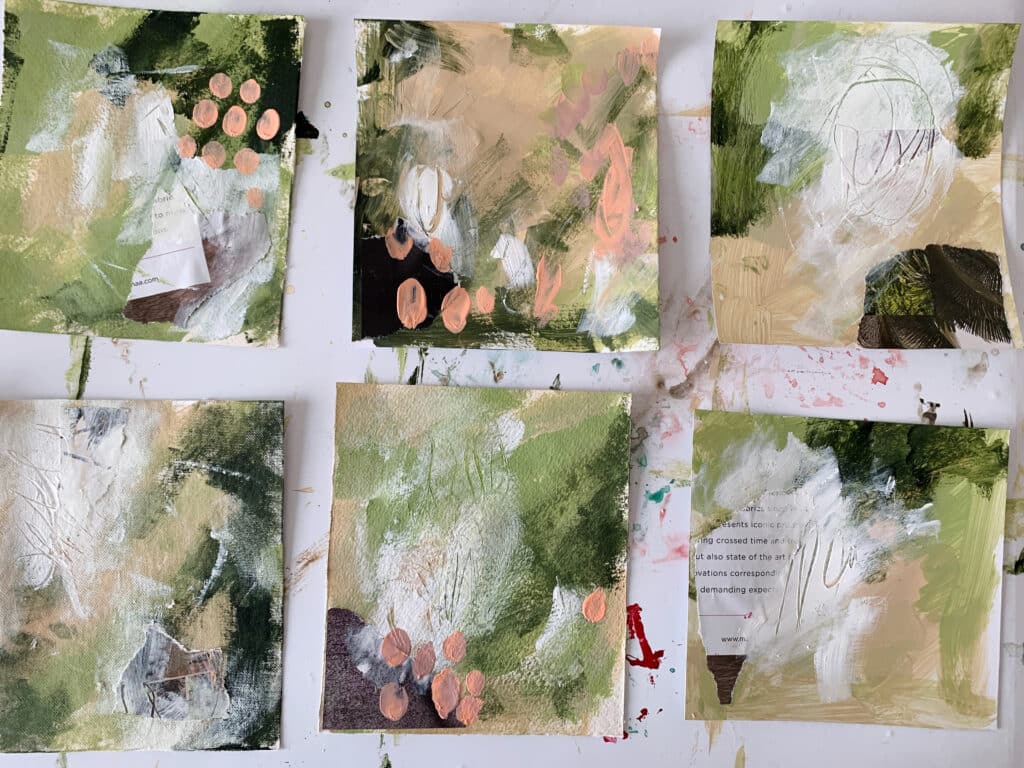 This is after I added the emotions I felt in the last 2 days and added magazine papers, stamping and doodling faces on the pages. Well these are not done yet, but I loved these pages so much that I wanted to take some pictures of in-between stage.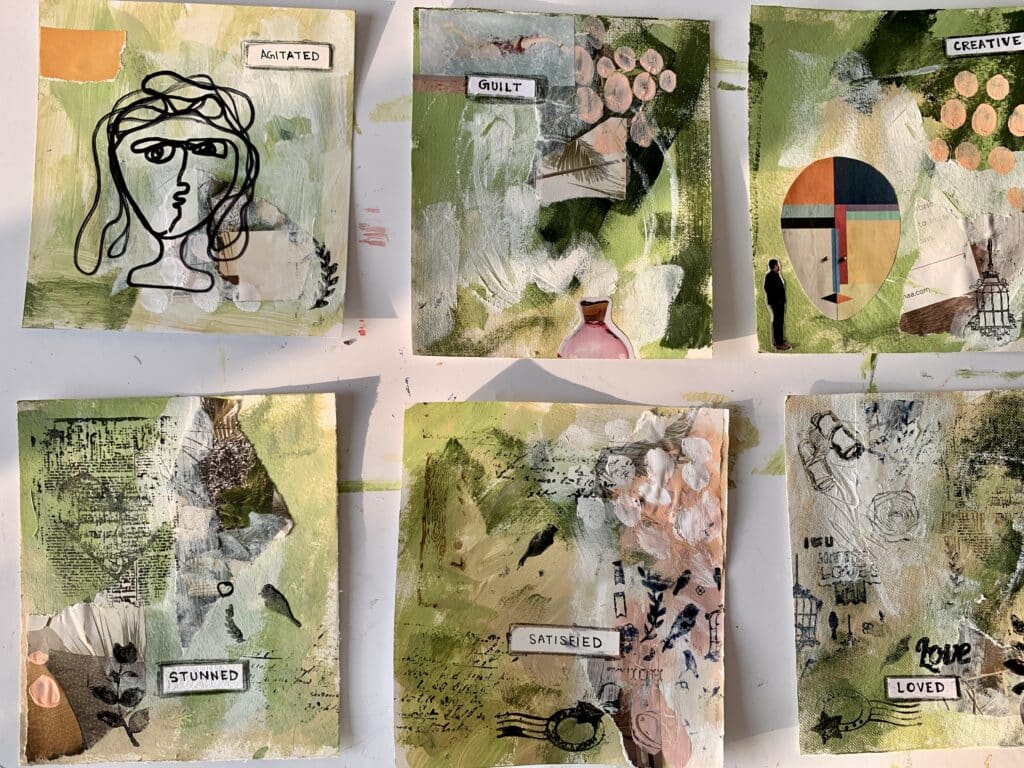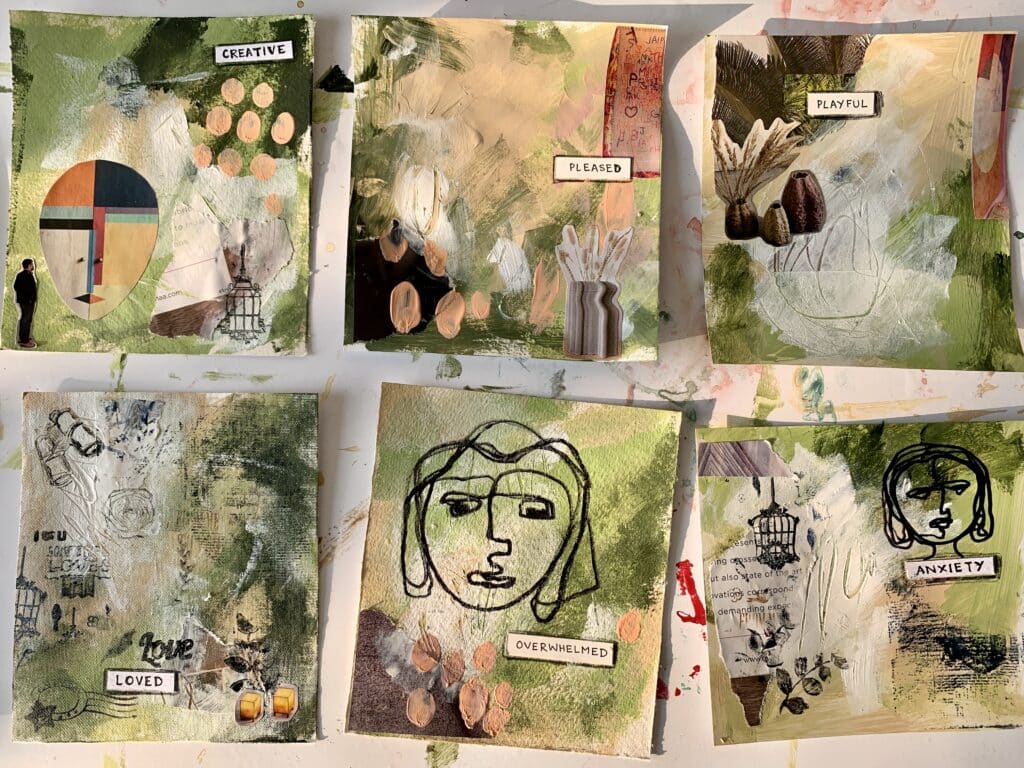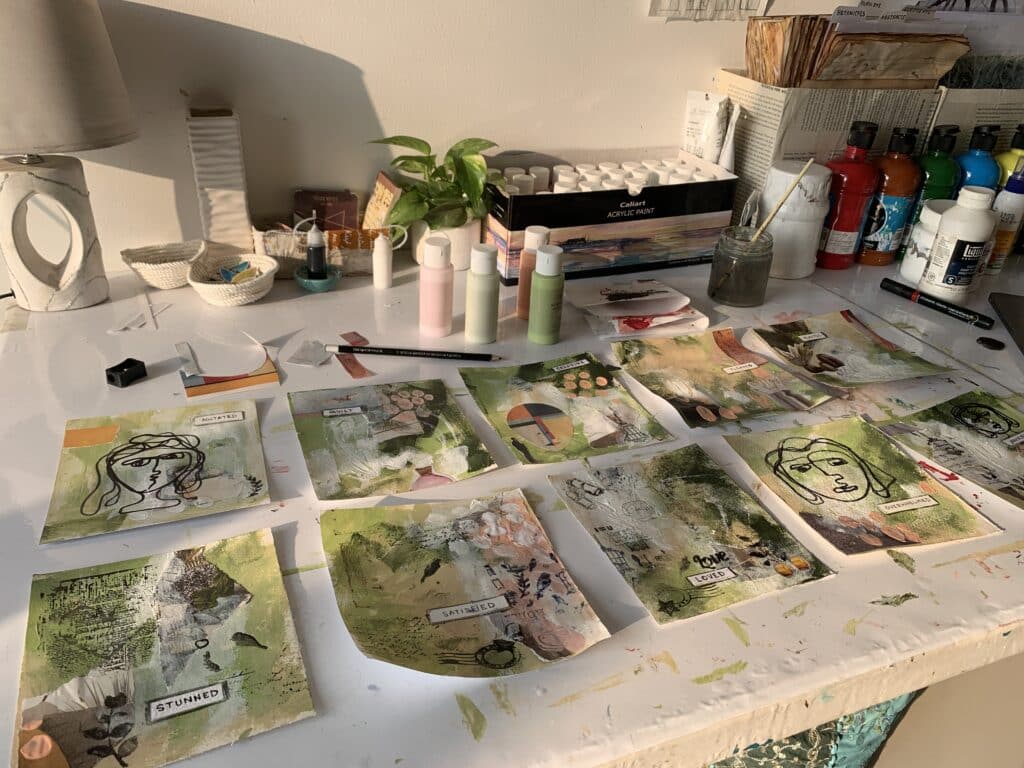 The last few prompts were to write down the emotions on these art journal pages which felt something I have never felt before. I usually write my heart out in the morning pages, this was the first time I wrote my emotions in my art. And with a few extra touch ups, the pages were finally done. Here are some images of the final pages.
I think this week's artist date was so in-line with what I learnt through this week – it helped me get over the nasty grip of perfectionism, and made me take a huge risk I had been avoiding for quite sometime. – Use my creativity to put some random scraps together along with some paints and doodles and creating something beautiful and meaningful – and recovering a sense of connection between the collage pieces and also between the artist within me and my emotions.
Truly instead of thinking UP the collage in my mind which I've been doing for the past 2 months, getting it DOWN in action on these pages.
I think my most favorite artist date so far!